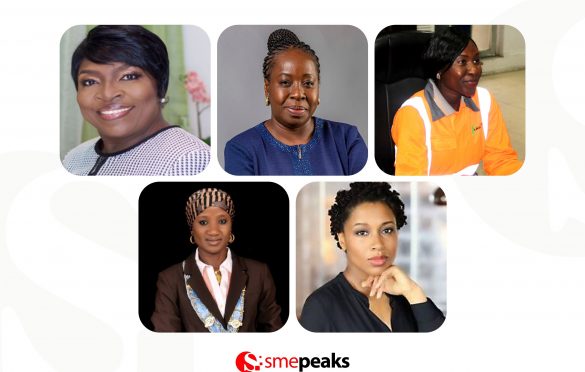 8 Nigerian female engineers breaking borders in their profession
Imagine how arduous life would be without computers, mobile phones, pedestrian bridges, good roads, electricity — all forms of technology used in hospitals, schools, homes, offices and wherever you may think of.
Blending an innovative wealth of knowledge and experiences, engineers make things happen around the world. When they are not busy researching the next course of human advancement, you'd find them providing solutions to technical, electrical, scientific, agricultural and health issues posing threats to humanity.
Following the increased dependency on technology, engineers are becoming very important in the society. Interestingly, so many individuals have delved into this field with the aim of ameliorating technological problems in Nigeria.
What's more intriguing, is the fact that we've moved past the days when only men shoulder the engineering burden. Today, a lot of women have not only ventured into the engineering profession but are fast becoming a source of inspiration to their counterparts and leading transformation across their industries.
Here are some of the women whose works haven't gone unnoticed.
Ozak-Obasi Oluwaseyi Esu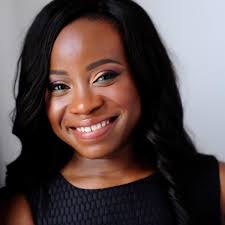 Ozak-Obasi, a graduate from the Institution of Engineering and Technology (IET) describes herself as ambitious, hardworking, disciplined, efficient at organising, prioritising, and managing her time. She undertakes surveys of existing buildings and coordinates electrical services for new buildings, refurbishment and fit-out projects. 
The diversity of projects alongside the different project teams excite Ozak. She finds "developing a new method, improving an existing engineering method, mastering a new software technique, opportunities to travel for work, and successfully managing a project from concept design to construction" fascinating.
Ozak-Obasi encourages young females to delve into the engineering profession. She said: "Engineering is a prestigious career with diverse routes and global opportunities that encourages individuality, creativity, ingenuity and collaboration. Knowing that the work you do contributes to the betterment of society is an added privilege worth experiencing."
In 2017, she won the Institution of Engineering and Technology's (IET)Young Woman Engineer of the Year Award. While working at Cundall Johnson and Partners in 2014, Newcastle-United Kingdom, Esu contributed to the technical design and supervised the construction of over 16 primary and secondary schools across the UK within her first two years at the Company. Aside from work, she dedicates time to promote initiatives that centre on diversity, inclusion, and equality, empowering women working and studying in Science, Technology, Engineering and Mathematics (STEM) related disciplines.
Funke Opeke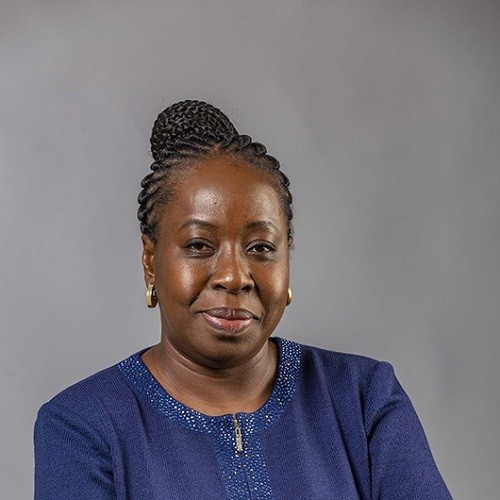 Funke acquired a Bachelor and Masters degree in Electrical Engineering from Obafemi Awolowo University and Columbia University respectively. After graduation, she began her career in Information Communication Technology (ICT), Verizon Communications in New York, USA. Then in 2005, she joined MTN Nigeria.
Presently, she is the founder and CEO of MainOne formerly known as Main One Cable Company. Launched in 2010, MainOne is a broadband infrastructure company that provides innovative telecoms services and network solutions across West Africa. It proffers services to major telecom operators, government agencies, small and large enterprises, and educational institutions in West Africa.
---
Read also: Why MainOne CEO, Funke Opeke was Honoured with Data Centre Dynamics "Business Leader of the Year" Award
---
Funke believes that resilience, agility and uniqueness are imperative for every entrepreneur. "We have had to build more resilience into our business over the years, leveraging technology to improve our efficiency, addressing skill and knowledge gaps, and exploring innovative ways to deal with the impact of adverse foreign exchange rates — given a lot of our inputs are sourced internationally — in order to deal with growth in business volumes at more competitive prices. However, when the company is growing, then it is time for the business to be extremely agile."
Ofodile Anulika Nkemdilim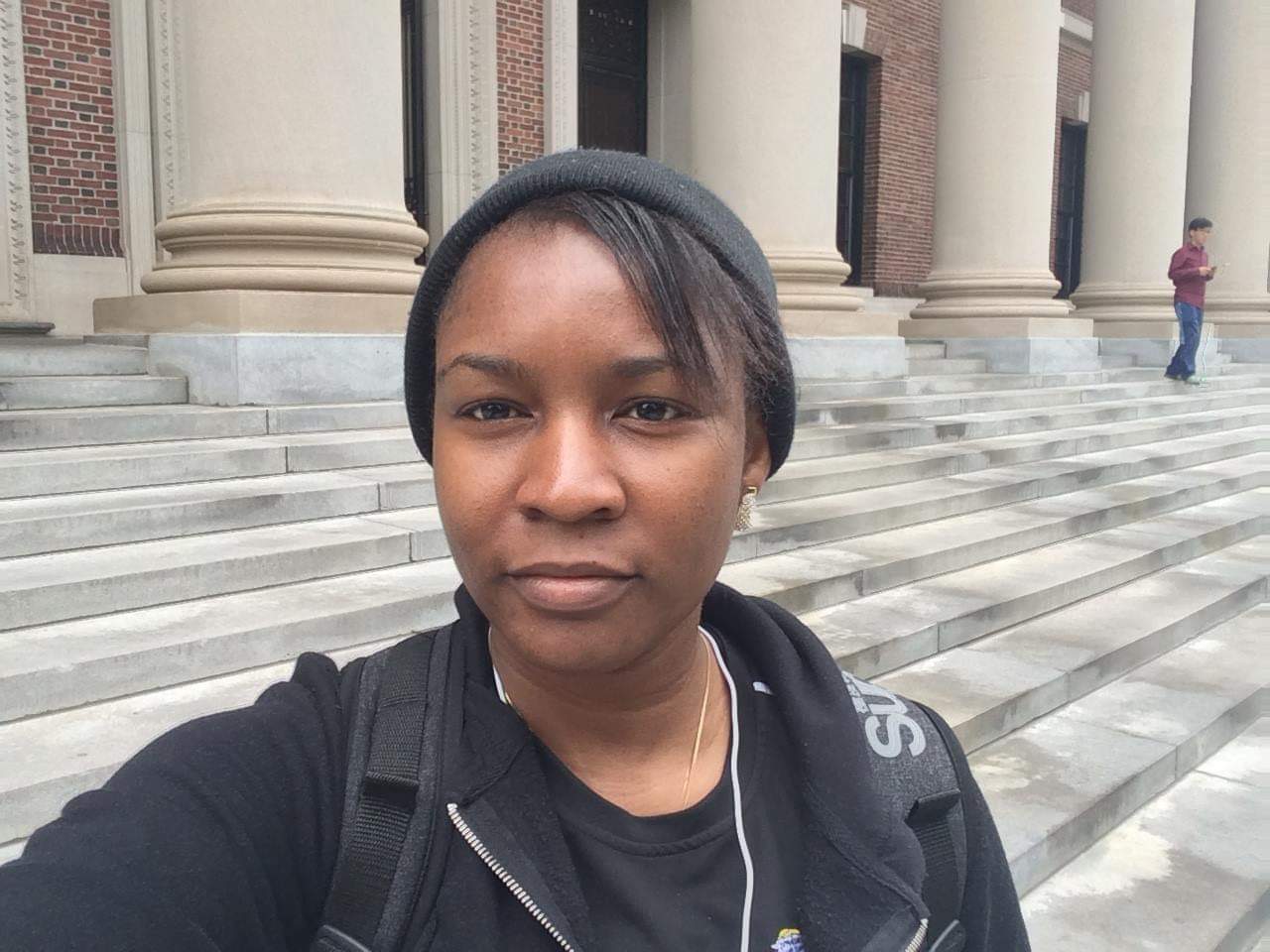 Ofodile graduated from Covenant University where she studied Electrical and Electronics Engineering. She later got a PhD in Control Engineering from the University of Leicester, England. Currently, she is a lecturer at the Airforce Institute of Technology, Kaduna, teaching in the Aircraft Maintenance and Aircraft Engineering Departments respectively.
This engineer is said to be the only female in the team of the Nigerian Air Force aerospace. One remarkable feat for her is the design of the Tsaigumi Tactical Unmanned Aerial Vehicle (UAV). The vehicle is to be used for intelligence surveillance and recognizance operations in land and sea domains. She is also carrying out research and modifications on aircraft avionics issues experienced on Nigerian Air force (NAF) aircraft platforms.
Aside from her research operations, Ofodile is involved in the continuous collaboration with a multi-disciplinary team of engineers on the development of the NAF Gulma UAV, and other related projects. She hopes that others will join the profession in furtherance of what is being worked on by present engineers.
Deborah Danladi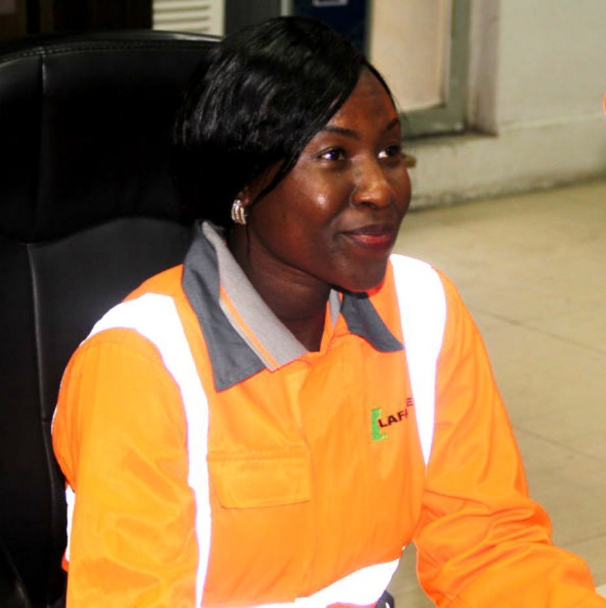 Engineering has been Deborah's passion since her secondary school days and this motivated her to study Chemical Engineering at the University of Maiduguri. Presently, she works in Ashaka Cement Plant, Funakeye, Gombe and is said to be the first female engineer to work there."As the first female engineer in Ashaka cement plant, I feel that a lot more is needed from me to be a role model, because currently, all eyes are on me and expectations are high and I feel a need to deliver." Deborah's love for the job has enhanced her ability to deliver efficiently.
In revealing her thoughts on females entering the profession, Deborah maintains that "it is about encouraging girls to aspire for greatness and helping them to see life beyond getting married at a tender age." She hopes more women from the northern part of the country come into the engineering field and "push the limits of what can be achieved." 
Deborah opines that this can be made possible when parents encourage their female children to pick a course in engineering and not place unnecessary gender roles in a profession. "For example, when a girl says she wants to study engineering, many parents around here still insist on grounds that it is a profession for men."
Christiana Adelowo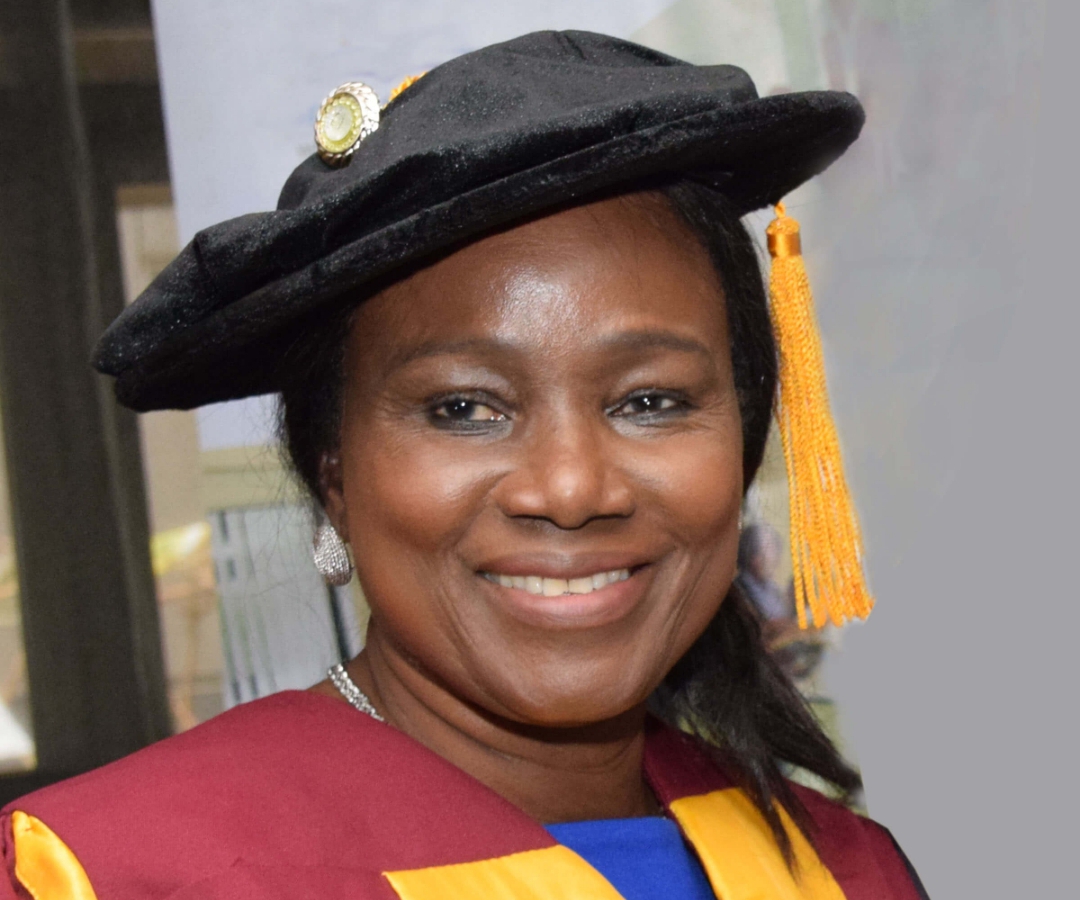 Christiana is the founder and Chief Executive Officer of Fechrad Nigeria Limited, a civil engineering company set up in 1989 to provide civil engineering services to numerous clients such as federal and state government parastatals and major oil companies.
Securing a Bachelor's degree in Civil Engineering from the Ahmadu Bello University with honours, Christiana is a fellow and past National Vice President of the Nigerian Society of Engineers as well as a member of Council of Regulation of Engineers (COREN). She's experienced in infrastructure planning, design, civil engineering construction management and the supervision of various challenging projects.
A major achievement for Christiana was coordinating the design and construction of access roads to Ogbele location and flow station, reconstruction of drilling locations and provision of all civil facilities at the flow station for Niger Delta Petroleum Resources. In acknowledgement of her contribution to the engineering profession, Christiana was inducted into the fellowship of the Academy of Engineering in 2019.
Christiana's experience teaches the value of being achievement-oriented, taking responsibility for decisions, working with a high level of energy and being resourceful. These qualities can take an entrepreneur to great heights.
Onyema Ajuogu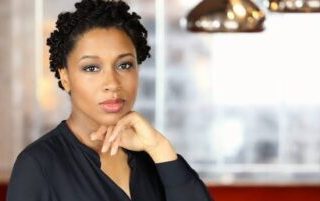 Onyema's parents had only primary education in mind for her. They decided she would venture into tailoring after completing primary school and get married in due time. But this was different from Onyema's plan for herself. Defying all odds, she accepted the offer when a relative volunteered to sponsor Onyema's secondary school in exchange for her services as a female domestic servant.
Surfing through the internet, Onyema got the needed information on schooling in the United States. For nine years, she laboured to get a degree that should have taken four years."I transverse six universities to actualise my dream. I was at Harvard University. I attended the University of Alabama briefly and equally registered my presence at Fisk University in Tennessee, North Eastern University in Boston, and Massachusetts Institute of Technology before I finally graduated from the Florida Institute of Technology with a degree in Aerospace Engineering. I am a very passionate person and when my heart grabs something it is very hard to let go. I never gave up, " she said.
Despite her poor background, Onyema achieved more than what she dreamed of– she became an aerospace engineer. In hindsight, Onyema said: "In this life, nobody is going to help you because heaven helps those who help themselves. If I had stayed back in my village, nobody was going to rescue me. If I hadn't stretched out my hands to get some help and help myself, I would have remained in the village and become a village woman. The fact that you were born into a poor family or you are in a helpless situation shouldn't limit you."
Onyema is a source of inspiration to thriving entrepreneurs who have been in business for a long time but haven't made much progress. It's crucial for them not to give up but rather, continue to work at attaining their goals.
Aishatu Aliyu Umar
Aishatu studied Civil Engineering at the University of Maiduguri. She started her career with the Federal Housing Authority Abuja as a Civil Engineer in 1998. Her diligence has earned her several promotions with the last one at the Federal Housing Authority as the chief civil engineer.
Over the years, she has been involved in the supervision of civil infrastructures such as culverts, roads, bridges, drains, dams among others. As a member of the Nigerian Institution of Civil Engineers, Aishatu has contributed significantly to the growth and development of the engineering profession in Nigeria through involvement in programmes and courses.
Aishatu portrays herself as a serious-minded engineer evident in the accolades she has received. She is the first female engineer to create an NSE branch in Giri, Abuja, first female engineer to be a fellow in three professional recognised body in Nigeria; Fellow Nigerian Society of Engineers (FNSE), Fellow Nigerian Institute of Civil Engineers (FNICE), and Fellow of the Institute of Corporate Administrators (FCAI) and the first female deputy national chairman and national chairman-elect of Nigerian Institution of Civil Engineers (NICE).
Like Aishatu who takes hold of every opportunity to deliver quality service and hone her skills via different programmes from time to time, entrepreneurs should do the same. While every entrepreneur may not be opportune to pursue different levels of education, it's important they seek avenues to develop and sharpen their business skills.
Gloria Azogini Chukwudebe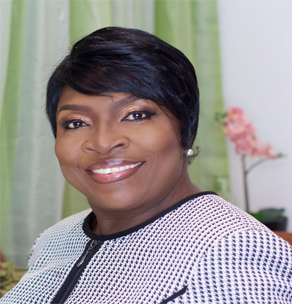 Gloria is a professor of Electrical and Electronic Engineering, teaching courses in computer and electronic engineering up to postgraduate level. She has a Bachelor's degree, Masters degree and a PhD in Electrical Engineering from the University of Nigeria and Newcastle University, Britain respectively. Gloria has served in several capacities such as an IT Consultant at Shell corporation, consultant to the Federal Government of Nigeria on the privatisation of Nigerian Telecoms Sector Reform among others.
She is the current Chair for the Institute of Electrical and Electronics Engineers Inc. (IEEE), an internal organisation known for advancing technology for humanity through publications, standards, and mentoring electro-technology professionals. Gloria enjoys coaching and mentoring young people. This engineer takes pride in developing herself by reading books on a regular basis. She has several publications and presented papers at national and international conferences.
Like Gloria, personal development helps entrepreneurs stay grounded, be a better employer and most importantly, continually improve in their business.
While we are grateful to these women for their achievements in the country, it's pertinent to remember that their struggles contributed to shaping their careers. Some of them came from poor backgrounds, others had to pummel their bodies in order to achieve their career goals.
The more females venture into the engineering profession, the higher the chances of sustainable development in the country. We're proud to recognise these ones. If you know any woman who's doing amazing works in engineering and worth of being on this list, feel free to mention them in the comment section.
---
Got a story worth telling? Shoot us an email with SUBJECT — "Story Worth Telling" — to [email protected].