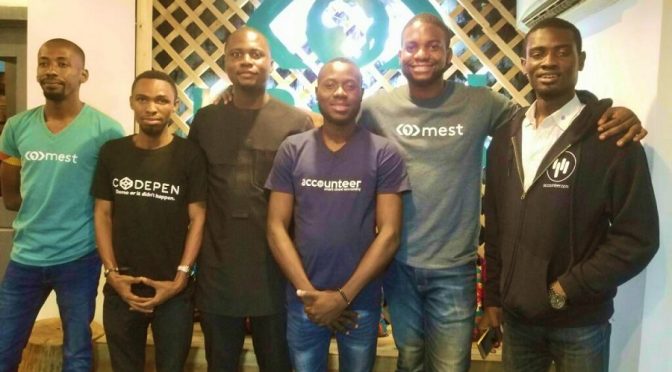 Accounteer Emerges Winner at MEST Lagos Challenge
On Saturday, April 28, 2018, Meltwater Entrepreneurial School of Technology (MEST) held its regional Africa startup pitch competition at its Lagos incubator. The MEST challenge is a Pan-African competition, looking to find the continent's most exciting tech startups that are ready to scale into new markets. The winner is expected to get $50,000 in equity investment, as well as a home in any of Mest incubators in the principal cities (Accra, Lagos, Nairobi and Cape Town). This year's event was targeted at Accra, Lagos, Nairobi and Cape Town.
After a thorough selection process, the eight most promising startups were invited to compete for a ticket to the final pitching round in South Africa this June, where the winner will secure a $50,000 equity investment. They are:
​Oyapay​: ​an application that allows users to pay vendors and shops in close proximity without cash
Nebula Pay​:​  a platform for users to pay bills, buy airtime & send money via chat on Facebook Messenger or Skype
​Accounteer: an online accounting software for SMEs
​OVG Media​: a film and new media production vehicle
​Jara App​:​ ​a platform that rewards consumers with discount vouchers when they buy airtime
Osusu Mobile: ​provides microfinance to small businesses through feature phones
Wallet.ng​: ​ an online platform that allows users to perform financial transactions using their mobile phones
PayPass​: an online events and ticketing store
Each of the companies had five minutes to put their best pitch forward. The jury — which consisted of Tunji Eleso the Managing Partner at Growth Capital by CC Hub, Ike Eze, the Executive Director at E-Tranzact, and Daniel Isa, MEST Incubator Fellow Nigeria — mainly looked out for companies solving defined problems, have a unique solution and display proof of traction.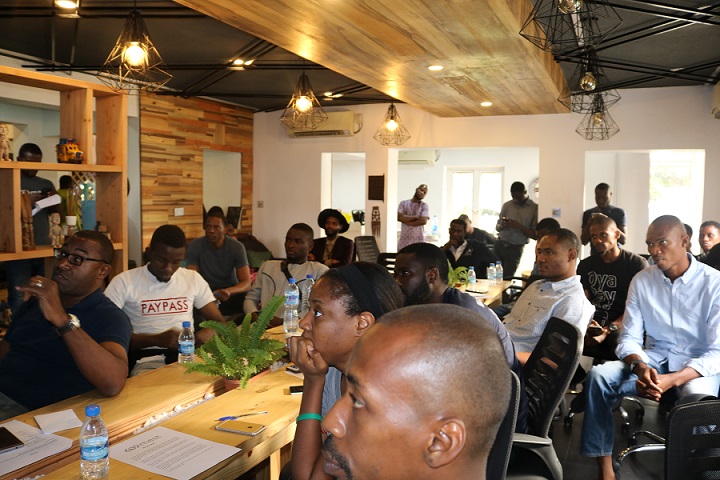 After deliberation, the jury nominated​ ​Accounteer​ as the winner of the local competition. Accounteer started out with the vision of helping small businesses professionalise and grow. Till date, the business has been scaling rapidly and improving on its value offerings so that businesses of any size can efficiently manage their finances, automate their accounting works, and then focus more on building structured businesses. Recently, Accounteer  launched 'Accounting as a Service', a system that gets businesses teamed up with a dedicated accountant who would take care of all the data entry work and tax compliance.
Prior to this win, the accounting company had partnered with Union Bank to further deliver on its value proposition for Nigerian SMEs. But this is only the beginning.
We are working on new deals with other financial service providers. We are also releasing new features such as an advanced inventory management system, multi-currency support and direct integration with the banking system. The future looks promising.
With offices in Lagos, Cape Town and Brussels, the company currently services 8500 businesses in 68 different countries and is looking to expand to Kenya and Ghana shortly. In coming months, Accounteer will join other champions of the MEST Challenge from Kenya, Ghana and South-Africa in Cape town to contest for the grand finale.
The Smepeaks team congratulate to Accounteer on this feat.