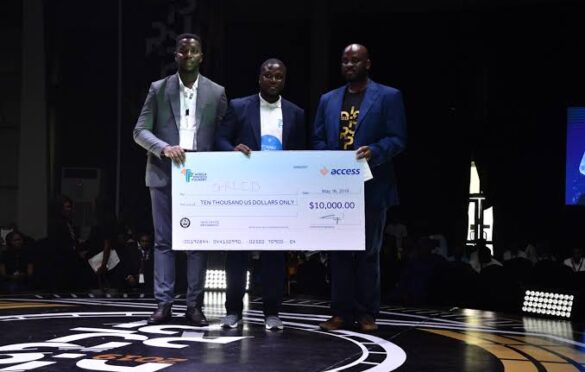 The AFF Accelerator Programme is set to support fintech startups. Win ₦1 million among other prizes
An initiative of Access Bank, Africa FinTech Foundry (AFF) was developed with a goal to nurture, fund, and help fintech startups scale in Africa through its mentorship and accelerator programmes. Startups are supported to conceptualise sustainable solutions to the market, making financial accessibility seamless.
The AFF Accelerator Programme, which is categorised into three phases, will enable emerging digital technology innovators work together, exceeding their potential.
Supervised by mentors and coaches, the first phase, which is the design phase, requires each startup to build a clear proposition, justify their ideas and proof market viability. The second phase includes product refining, finance planning and implementing a go-to-market strategy. In the final stage, Lawyers, Accountants and Pitch-trainers will be brought in to ensure each team has the correct skills and materials to pitch for and receive investment.
Benefits
₦1 million cash prize

Access to partnerships with Access Bank and Lagos state

$25,000 worth of services per startup

Connection to expert facilitators and investors 

12-week formal and informal training and an opportunity to demo at AFF's next conference

Discounted cloud services/ hardware and software subscriptions

Access to Access Bank's customers and subsidiary companies
Eligibility
To be eligible for the programme, you must meet the following criteria:
You must have a technology-enabled solution

You must have clear monetisation strategies

You must solve problems for specific target customers

You must have a cross-functional team with a deep understanding of the market — which include a technical lead and founder(s) that are fully committed to the business

You must have a defensible position (IP, network effects, domain or region expertise)

You must have a functional prototype with early traction – Been in operations (since launch date) for at least 6 months

You must be highly scalable (via digital distribution or ability to scale sales)

You must have the potential to address global markets

You must have a defensible position (IP, network effects, domain or region expertise)

You must offer a unique solution or unique application in a regional setting
How to apply
Are you a fintech startup with innovative ideas? Participate in the AFF Accelerator programme to scale. Application closes on Sunday, January 31, 2021.
Got a story worth telling? Shoot us an email with SUBJECT — "Story Worth Telling" — to [email protected].