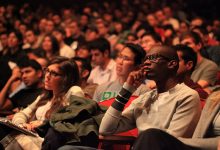 Y Combinator Accepted All 15,000 Applicants to Its Startup School
A couple of months ago Y Combinator (YC) launched its Startup School for any startup founder who would like to get help through the earliest, most difficult challenges of starting a company.
The school is a free 10-week online course designed for promising startups and was meant to commence on Monday, August 27, 2018, for selected startups from the pool of applicants.
After receiving applications from over 15,000 applicants,  there came a twist and rather fortunate news — all startups that applied have now been selected for the Y Combinator startup school.
According to Y Combinator, the platform is looking to try out something new by accepting all that applied to the Startup School. This was after Y Combinator had initially sent emails to some of the applicants whose applications were successful.
This was an error on their part and they have decided to use this to admit all the applicants who received the incorrect email into the school.
Below is a copy of the mail;
Subject: Startup School: All Applicants are Now Accepted
Hi Founders –
As most of you already know, we screwed up and sent acceptances to companies that were not actually accepted to Startup School. We've decided to use this error as an opportunity to try something new: we're going to let in every company that applied to Startup School.

Many apologies for the back and forth — to be clear: you are in.

Our goal has always been to help the maximum number of startups, but we were concerned that our infrastructure for Startup School would not support all the companies that applied, which was more than 15,000 startups. After today's mistake, though, it seems like the only right thing to do is to let everyone in. We've decided to use our error as a forcing function to find a way to make Startup School work for all founders who applied.

As a Startup School founder, you will get access to all the course materials, the private community forum (advisors and YC partners will also participate), and you'll be able to use the company update feature so that you'll also be eligible for one of the hundred $10k equity-free grants.

The most important thing is that you will have a group of fellow founders to connect with so you can support one another. Unfortunately, we're still constrained by a number of advisors who volunteered to lead each group, which means your group won't have an advisor. But having peers in a batch is what founders tell us is truly special about YC. We're going to give you instructions on how to organize the group yourself and get nearly the same experience.

We're excited about this new plan and look forward to having you in Startup School. We'll send more information soon.
Adora, Geoff, and Steven // Y Combinator
We say congratulations to the selected African startups. Who knows, your startup might be on the way to receive $10,000 Y Combinator had initially promised.
---
Featured image: whiteboardmag
Smepeaks is hosting Africa's first platform to share and learn from founders' failure stories. Reserve a seat immediately!