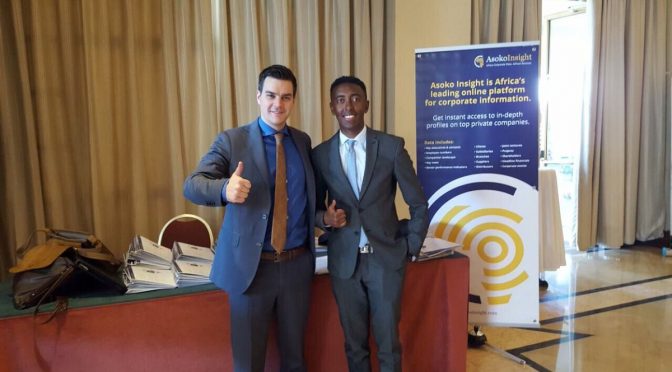 Asoko Insight Raises $3.6 million In Series A To Scale Operations Across Africa
Asoko Insight, a leading provider of corporate information, market intelligence and analytics on the African growth market has closed $3.6 million in Series A funding round, led by early investors; North Base Media, CRE Venture Capital, Singularity Investments, Lateral Capital, as well as new shareholders; LC Partners, Spice Fund and Zephyr Acorn.
Founded in 2014 and headquatered in London, Asoko Insight has successfully secured several investments to facilitate its operations in delivering intelligence on the African market to global corporates and African players via its bases in Africa; Accra, Lagos, Nairobi, Addis Ababa and Abidjan.
This new round is coming after it had raised $3 million from Singularity Investments in 2016, which followed the $1.35 million it had earlier secured in 2014 — an investment led by North Base Media, an international media investment group specialising in emerging markets, and CRE Venture Capital, an investment firm focused on tech-enabled businesses across Africa.
According to the analytics company, the recent round will enable Asoko Insight to further expand its operations across African nations.
Tackling Africa's corporate data gap comes with unique challenges. Since Asoko's launch four years ago, we have successfully bridged these by aggregating and enhancing corporate data sets, developing a tech-enabled collection and delivery platform and establishing strong brand recognition among core suppliers and clients. Our next step is guided by what our clients want: more coverage, in particular on ownership and network linkages — Co-founder and CEO Rob Withagen
Obviously, this recent investment will cause a major leap in the operations of the company. It will be interesting to watch how Asoko Insight plays out in the next few years.