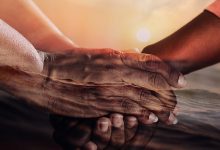 BOI Will Be Partnering SMEDAN, NEXIM to Ease SME Loans
Nigerian Small and Medium Scale Enterprises (SME) have proven to be major drivers of the nation's economy over time. And while it's applaudable that many young entrepreneurs are initiating businesses across the country, there's been a major bane to commencing enterprises in the country — non-availability of capital. As a result of this, the Bank of industry (BOI) is developing a mandate to provide financial assistance for the establishment of large, medium and small projects as well as the expansion, diversification and modernisation of existing enterprises; and rehabilitation of existing ones–as it concerns SMES.
Recently  BoI announced it has commenced plans with the Small and Medium Enterprise Development Agency of Nigeria (SMEDAN) and the Nigeria Export and Import Bank (NEXIM) to simplify loans to Nigerian SMEs by de-risking its loan portfolios. Olukayode Pitan, Managing Director, BOI disclosed this at a meeting in Abuja with officials of the Secretariat of the Presidential Enabling Business Environment Council (PEBEC). He emphasised that the bank is working closely with the agencies to embark on SMEs' rating and easing credit lending to those that meet up  risk-acceptance criteria for access to loans.
Pitan said the BOI is taking necessary steps to establish the credit behaviour of small and medium enterprises aimed at ensuring their access to credits easily.  "We are working with SMEDAN and NEXIM together to have a credit registry data. Once we have that kind of data, by the end of the year, it will help us to monitor the credit behaviour of people and improve access to credit by them. People say accessing credit from the BoI is difficult because we are asking of bank guarantees. Yes, we do ask for bank guarantees, but it is not in all our credits that we ask for such guarantees."
According to Pitan, there are some programmes that require less strenuous terms. Eg;  two guarantors could be asked from young graduates to easily access certain services from the BOI.
What is important is that we want Nigerians to know that borrowing from BoI is not to access your own share of the national cake,".
Dr. Jumoke Oduwole, the Coordinator of PEBEC Secretaria who was present at the meeting  remarked that are organisation is working with many agencies of government to make it easier for people to do business in Nigeria. "The ease by which small businesses access credit from banks plays a vital role in the country's ease of doing business ranking by the World Bank.", she said.