Port Harcourt's Bole Festival: Just Another Mega Event or a Game Changer for Nigeria's Food Industry?
Saturday, August 4, 2018, saw the city of Port Harcourt, Southern Nigeria bubbling with merriment and fun fair. The reason behind this excitement was quite perplexing, but at the same time, awe-inspiring. It was the annual Bole Festival!
Port Harcourt's Bole Festival is an annual gathering initiated to promoting (and showcase) the rich and unique preparation of an indigenous delicacy, Bole.
Peculiar to residents across Nigeria, Bole is a street food made primarily from plantain. It's often garnished with spicy, pepper sauce,  roasted fish, and sometimes, roasted yam or potatoes with vegetables.  
This year's event — which is the third edition — was held at Dr Obi Wali International Convention Center, Port Harcourt. The fair usually gathers thousands of food lovers from all over Nigeria who are more than willing to buy and enjoy this rich delicacy no matter the rate, while relishing every awesome moment the festival presents.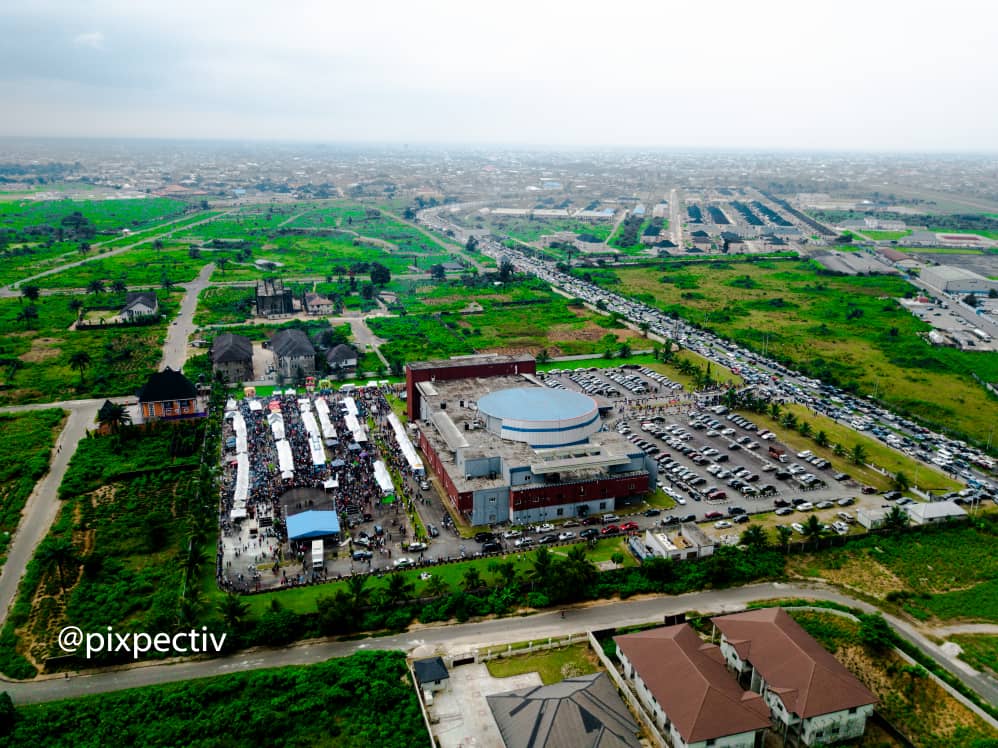 Of course, other conspicuous side-attractions surround this gathering —  exhibitions, music, comedy, food competitions, fun, and games are a few to name.
However, one can't help but marvel at the massive crowd that graces this occasion.
Here's a quick question. When has Bole become so powerful to draw over 8,000 eager stomach-bearers and enthusiasts to one location? Curious to get answers, we beamed our searchlight down to the city of Port Harcourt, the cynosure of the auspicious event. There,  we engaged in an interesting conversation with the originator and convener of the mega Bole Festival.
The Origin
Who would have thought Kennedy Chinonso Iwuh, a young man in his late 20s' and a graduate of the University of Port Harcourt who happens to have a calm physique could, with the support of his team members, spearhead a revolutionary event and champion the course of bringing over 8,000 eager food enthusiasts to one location?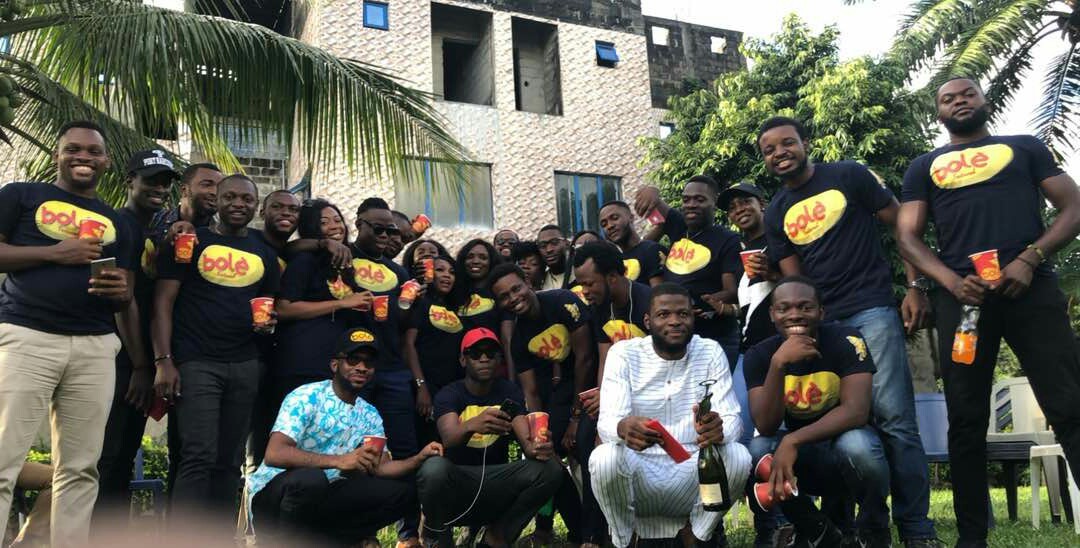 According to Kennedy who prefers being called an 'Entertainment Entrepreneur',  Bole Festival officially started in 2016. But the idea has been conceived two years before.
"In 2014, while I was the President of AIESEC  Uniport  the interns we had expressed so much happiness eating bole and fish. Also all over Port Harcourt you see people leaving their places of work to go and eat bole at the nearest vendor's stand"
Seeing the zeal people had about Bole he came up with the idea of having a festival where everyone could come around, eat Bole, network and have fun.  
October 3rd, 2016 was when the first Bole Festival held. Being the debut edition, it recorded about 300 attendees, with only 2 vendors supplying the participants at that time. Nonetheless, the feedback gotten after the event was very impressive that Kennedy and his team were encouraged to make it an annual and much bigger occasion.
It was 2017, and the second edition held on November, 11. This time, there were over 2,000 people in attendance. Comparing it to the maiden edition, the attendance was a shoot up of over 1000%. There was also a massive increase in the number of vendors that participated — over 60 graced the event.
If for anything at all, this was a clear indication for Kennedy that people were beginning to appreciate the "brand". But, one major challenge was faced in the 2017 edition — getting sponsors for the event. Nevertheless, Kennedy pushed on.
It's now 2018, and this time, Bole Festival grew even bigger. Compared to the previous year (and the year before), the attendance more than quadrupled. Even Kennedy was amazed.
"We were anticipating 6,000 people for this year's edition. But to our greatest shock, we had 8,000+ in attendance from all over the country"
From the look of things, Port Harcourt's Bole festival is now more like a brand that people within and outside the city are eager to associate with.
In less than three years, what started on a small scale around a particular delicacy has metamorphosed into a grand celebration of culture and people with an infusion of food, music, comedy, fashion and games, and a platform where renowned artist whose origin ties to Port Harcourt could better connect with their clans.
"The likes of Dandizy, Skyb, Soul Plus, Legendary Suni, Kella Kay, August Chuks, Tchella, Siki, LAYE, Desmond and the host of other artist from Port Harcourt represented their clan so well and made the event more colourful with their music and presence"
Taking Port Harcourt to the world
In an event such as this, one would expect celebrities like Wizkid, Davido, and their likes to spice up the place. Come on, we all know these are the artist to make any event the talk of the country. But Kennedy's ideal was not just to celebrate a bole festival, but also to portray Port Harcourt's talents to the nation and Africa at large.   
"Engaging indigenous artists and vendors would satisfy the organisers quest to portray Port Harcourt as a peaceful and happy land filled with talents and blessed with a rich culture. Bole festival is an indigenous celebration open for the world to experience. Bole and fish with the special sauce is a nice export from the southern part of Nigeria. However, the event is growing each year, so there is a need for artists from Lagos as this will open the event to other parts of the country and Africa in general".
Where is the Money?
While money isn't the initial propeller for the Bole Festival, it comes into the picture when dealing with such massive people.
According to Kennedy, the profit isn't as massive as expected yet, but they are sure making good money as against when they first started out in 2016 and he is optimistic that the parameters which have been put in place so far would bring in that massive profit they expect in the near future.
"The profit margin isn't yet at break even point, but we are evidently not where we used to be. However, the module deployed for profit making is one that would create some break-even income from partnerships in the future".
Not ignoring the fact that during this event, a lot of people travelled from far and nearby states to witness and enjoy this rich delicacy. In this case, they would be in need of hotels to spend the night as they may not be able to return to base as the event closed by 12 midnight.
This period, therefore, would increase the profit of hotels in the city, especially those around the venue of the event. It is also pertinent to note that other food vendors and restaurants would hike your sales for the period the event would last for the guest- these will increase the flow of cash in the city.
Though Kennedy maintained non-disclosure on how much was made from the event, from the glaring number of attendees, it's safe to say the organisers did actually hit a jackpot this year.
Let's Analyse
Apparently, money was tied to every activity concerning the event, right from the very start. Entry into the festival ground was pegged on an access fee of ₦1,000 per head. We already know there were over 8,000 attendees, if you do the maths, that's already ₦ 8,000,000.
Moving on, we inquired from a couple of participants how much a plate of Bole, roasted yam and fish cost. According to them, it averages about ₦600 to ₦1,000.
"I bought a whole fish for ₦500, Bole for ₦300 and a bottle of soft drink to go along with… that is about ₦1,000," Says Kale one of the attendees, during Smepeaks' interaction with her.

"It depends on what you want, I bought sweet potatoes and fish for ₦600, the potatoes were much," says Ebi, another Bole lover.
Let's just assume everyone present buys at least one plate of bole for a flat price of ₦600, this gives us a total of   ₦ 4,800,000. This is just Bole vendors netting in millions. Mind you, there were other vendors present at the event besides  Bole sellers. Kennedy says the mix was to make the festival more 'glorious".
"We had to create the avenue for  varieties of vendors because we believe there is beauty in variety. However, we made sure the Bole vendors maintained a close 60% quota on the festival floor"
The idea of infusing other vendors apart from bole was to create a blend with other vendors to cater for the other wants, as the festival was aimed to attract everyone basically, so if you don't eat bole there is something else you can get for yourself.
More so, Rivers state GDP currently stands at $16,749 and with an event such as this, the net worth of the city would definitely skyrocket. All of these only agitates the mind with one question. "What if plantain was explored on a much larger scale?"
Plantain vs Economic Advantage: Opportunity to Explore?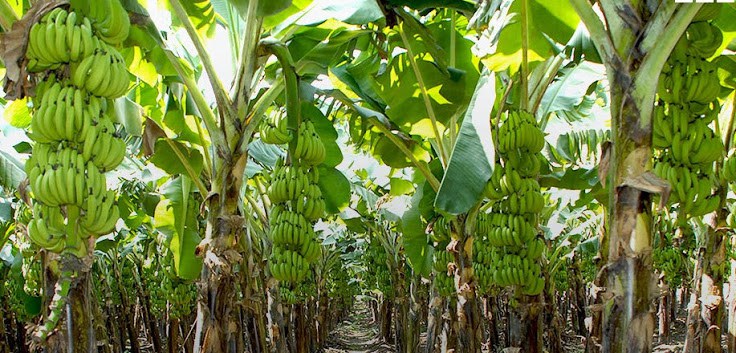 In a 2016 report by Punch the Chairman, National Banana and Plantain Growers, Processors and Marketers Association of Nigeria in Abia State (NBPAN), Dr Okezie Abarikwu said: "banana and plantain, if planted in commercial quantity and exported, would revive the economy."
Citing  West Indies, he revealed that a  bulk of the Carribean nation's economy thrives on plantain and banana exportation, followed by tourism. Although Nigeria ranks 5th on the World's Leading Plantain Producers List, so much can't be said for its diversification into the plantain economy on the international trade scale. According to World Atlas, countries such as Cameroon and Ghana export approximately 4.31 and 3.95 million tons yearly respectively, both netting in over half a billion dollars in foreign proceeds. Closing up on these countries is Uganda, which produces 3.71 million tons of plantain each fiscal year as the world's third-leading plantain production country.  
Considering that Nigeria happens to be a huge economy, why plantain isn't explored on a commercial scale, especially on the international scene is mind-boggling. It's imperative to mention that banana and plantain can be processed into over 26 products (and by-products) which when properly harnessed could skyrocket a nation's dwindling economy.
Moreover, its benefits are limitless. Beyond the lucrative economic potential, plantain is a very reliable source of starch and energy with lots of vitamin C & A. Bananas on the other hand help to maintain healthy mucous membranes and enhance skin complexion. Plantains also contain folates, niacin, riboflavin, and thiamin. Folates (folic acid) are essential for healthy pregnancies.
Obviously, despite been dubbed the giant of Africa, Nigeria still battles with an erratic economy condition, which over time, has been attributed to its monotonous focus on crude oil. The good thing is, there's a huge opportunity in diversifying to plantain.
When Smepeaks spoke with Okorode Christian, a plantain farmer, and seller, who also provides farmlands and suckers to those interested in plantain plantation, he disclosed that investing in a plantain farm and selling same is a business that could turn one into a millionaire if done well.
"Starting plantain farming depends on the individual's budget and target. An hectare is okay for a start. With at least ₦50,000 and a ready land, you are good to go and you have a very wide market to sell to after harvest.  Plantain business is very lucrative if you cut the cost of production to the minimum. My immediate targets are market women, plantain chips and flour producers, individuals.  The market is wide"
However, Christian also admits that as lucrative as the business could be, there are challenges one can encounter.

" There are some challenges in this line of business. It's either you are buying a land or taking one  on a lease agreement. And getting a land these days is on the high side depending on the location and your market. Also, there is the issue of transportation. Are you going to transport the suckers and the plantain itself, what's the quantity of suckers you are to buy?, cost of labour which differs from one place to another and some other logistic challenges."

Plantain Suckers
In the same vein, an Agricultural Consultant, Etimbuk Imuk says a hectare of land can be cultivated with 1667 suckers which cost about ₦200 each, making a total of ₦333,400.  According to her,  one would be sure of making over 60% proceed from the first harvest which is usually above 1000 bunch.
The Market Overview
In a regular Nigerian market,  a bunch of plantain costs about  600 to ₦700 — contains at least 30 to 40 single plantain. Of which one roasted plantain costs between ₦80 to ₦100.  If you have 30 in a bunch, you will make ₦3000 and a profit of ₦2,500. So, assuming you took a loan to start the plantain roasting business, in a minimum of nine months, it will start yielding and you wouldn't only be able to pay back your debt but have enough money for next purchase.
Here is another scenario. If a plantain vendor sells the 1000 bunches of plantain at a rate of ₦ 500 each in a regular Nigeria market, that will give us a total of ₦500,000. Mind you the total cost of production per hectare is ₦333,400. So,  there's a net profit of ₦166,000.
One doesn't need any convincing that if this is applied across more hectares of land lying waste or lands the federal government is requesting from states to establish cattle ranches in southern Nigeria, it would increase the net worth of these state thereby culminating into an increased GDP for the nation.
A way to go about this is for the Nigerian government to step in, make lands ( and farming tools) available to farmers on subsidised rates and give them grants for mass cultivation. There's an open window for commercial production, and possibly mass exportation —  and not just within the country as it is presently.
Back to Port Harcourt Bole Festival, What to expect next
According to Kennedy, the next edition of Bole Festival would be coming up sometime in August 2019 and there are no plans of holding the grand festival outside the city of Port Harcourt. At least, not yet.
"We see a nationwide celebration of this festival, we are taking Port Harcourt to World,"Kennedy tells Smepeaks in a conversation.