14 Books Every Entrepreneur Should Read Before 2018 Ends
It's imperative for every budding entrepreneur to study the successes and failures of those before them, especially those who have successfully toed the same path they've set on. Thankfully, most of these experiences have been written as books, which contain hidden wisdom from great minds.   This explains why books are important to read.
Not all readers are leaders, but all leaders are readers," Harry Truman:
But then, sorting which books to read could be a daunting task. Not to worry, we have selected 14 books written by seasoned entrepreneurs, which we believe every budding entrepreneur should read before the year runs out. Let's dig into them.
Tools of Titans – Tim Ferriss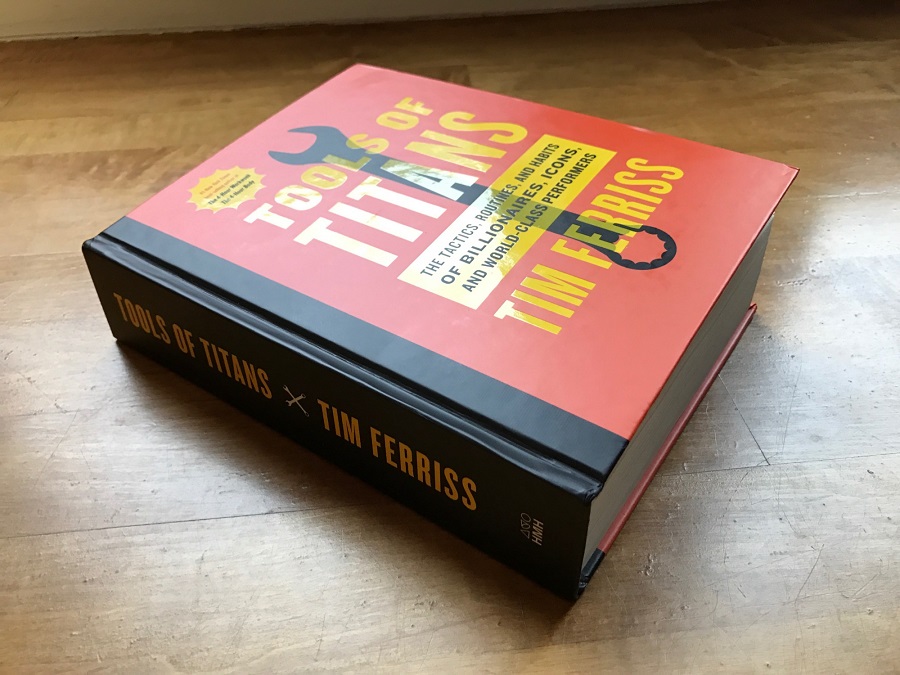 Tim Ferriss gave an expository to the tactics, habits and everyday routine of billionaires, as well as world-class entrepreneurs. He explained how these people made names for themselves in the business world. For entrepreneurs who want to make a difference this year, here's a perfect match for you. Tools of Titans will go a long way to boost your mental faculty. You can order it here.
Unshakeable – Tony Robbins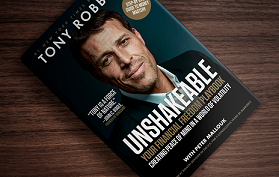 Unshakeable is precise and straight to the point. Tony Robbins focuses on: what an unshakable mindset is, the reasons you shouldn't be afraid of the market out there, the principles of investing major assets,  classes you can combine to help you reach the peak and the psychology of wealth & the art of fulfillment. Dive into the world of Unshakeable by following this link.
Idea to Execution – Ari Meisel & Nick Sonnenberg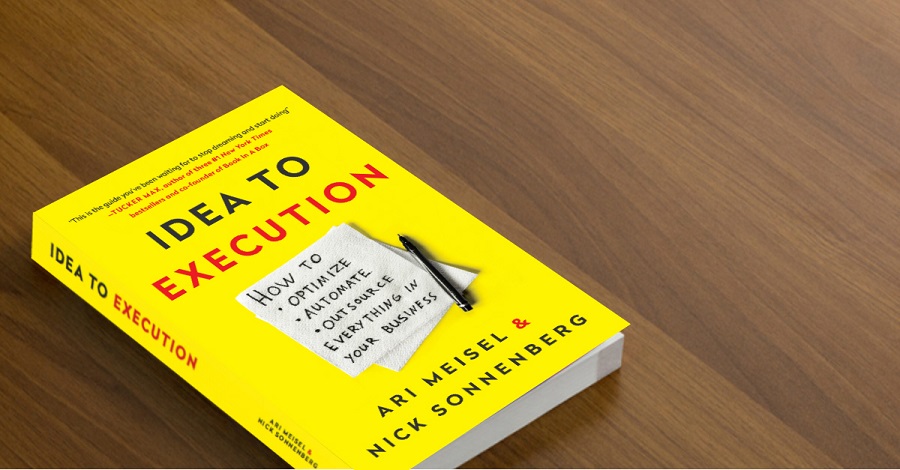 Idea to Execution  is an informative book which chronicles the authors' first year in business together. It makes an essential read for any entrepreneur as it summarises monthly, the achievements and progress of Ari and Sonnenberg's business.
In the book, Ari and Nick gave insight into the technology they implemented, how much revenue they earned and all that went on in the business. The book debunks the popular belief that every new venture requires months of rigorous planning and a large chunk of capital investment to start. Indeed, the tactics revealed would help any serious entrepreneur in building a scalable business in today's world. Here is a link to get the book.
Disrupted – Dan Lyons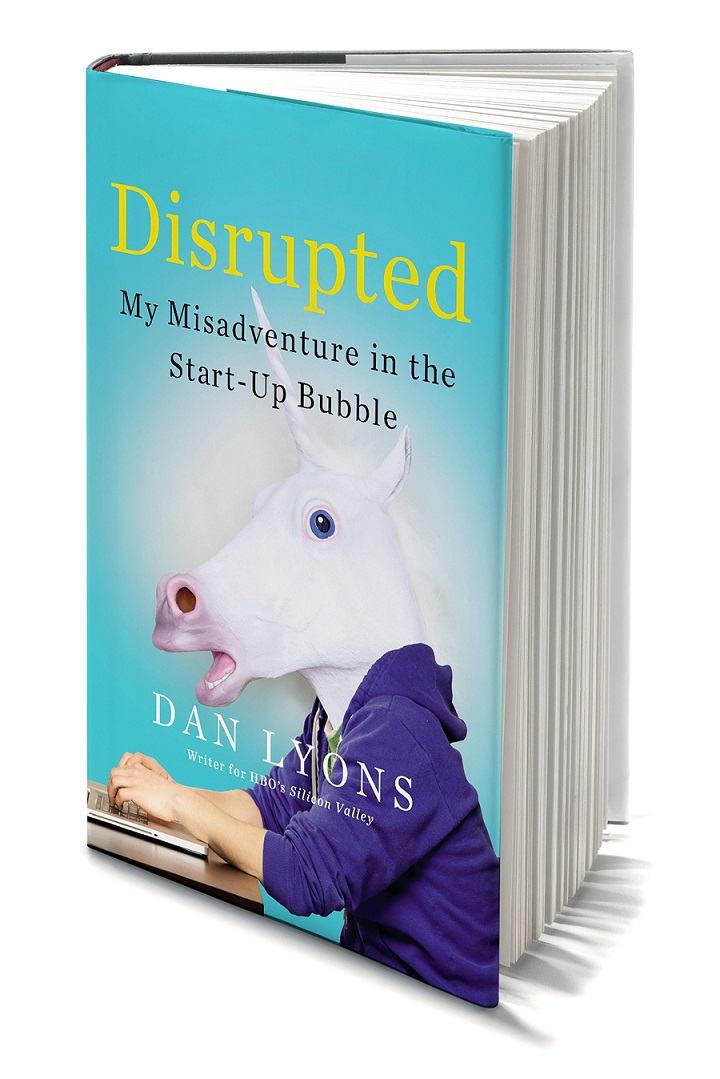 Disrupted is a tale of Dan's work experiences in Hubspot, a rapidly growing start-up. Disrupted, though coated with entertaining contain, revealed some bad practices in Hubspot's culture. For instance, creating the notion that people who quit were actually fired amongst others.
Based on the writer's experience, you can learn how not to work with young people in an organisation, especially if you are above 50. You can get a copy here.
All In – Bill Green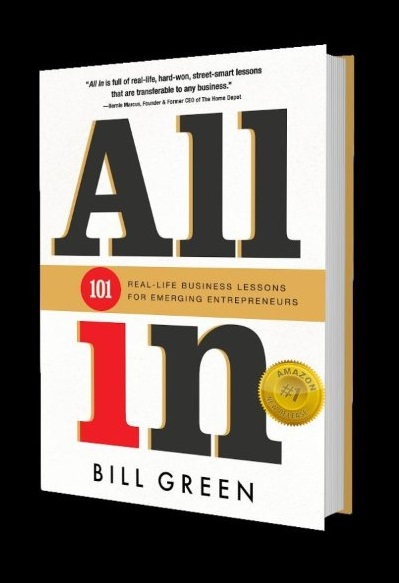 All In gives an exposition on the qualities which enabled Bill to succeed in business. Some qualities such as organisation skills, persistence, and focus were discussed. Bill went further to speak on how outstanding customer services can differentiate businesses from competitors, how he went from selling at a flea market table to building one of the targets distribution companies in the world.
Bill also shared the 101 unique insights he got from a business of over 40 years and how he leveraged them. You can buy yours here.
The Power of Broke – Daymond John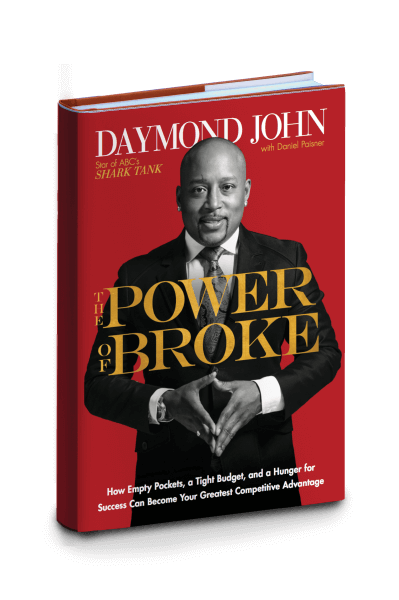 Find out how an empty pocket, a tight budget and hunger for success could be used as your strongest advantage to succeed in  The power of Broke. The book portrays education in two different ways; one you get from school and the one you get from doing something.
Daymond tells us of his rags to riches story; how he grew up poor and started various businesses before hitting it big. This book will motivate and inspire you into realising the power you can exercise from having nothing. Download here.
The Millionaire Real Estate Investor – Gary Keller
The Millionaire Real Estate Investor  is a great guide to becoming a successful business person, especially for real estate agents. It ranges from how your mind can be developed, to information on how to scale and maintain real estate sales business.
So whether you are just getting started or already deep in business, this is a one-stop for you. Three major concepts were explained in the book and these concepts drive a productive economy.
Keller concludes with twenty-one inspiring and enlightening profiles of real-life millionaire real estate investors whose wisdom infiltrates the book. Get the book here.
Small Business Big Money – Akin Alabi
Small Business Big Money brings to reality practical principles on how you can turn what may seem small business ideas into big time money making ventures.
Akin Alabi shares business and marketing principles used in starting a business from scratch to finish from his over a decade experiences in business.
Small Business Big Money exposes you to types of businesses you could do, building a business around what people want rather than need, among others. Most importantly, certain factors you must consider before quitting a job to start a business were also considered.
The book has an in-depth insight into advertising techniques and methods your business can strive on. You can download the free eBook here.
Radical Candor –Kim Scott
Radical Candor is a guide to how bosses can build great relationships with their employees.
Based on Kim's experiences, there are 3 simple principles for building better relationships with employees which are; make it personal, get something done and understand why it matters.
Kim prioritises the need to treat everyone as a human irrespective of their position by presenting a number of personal and realistic examples where individuals and business can achieve great results. You can download a copy here.
100 Things Successful People Do – Nigel Cumberland
This is a self – guidebook to achieving success in any aspect of life, not business alone. It is a guide to realising dreams from the smallest to the widest of them, hence it's practical as well as inspiring.
The book is structured in a way every chapter describes a new idea that will propel you to your goals. Order for a copy here.
Self-Made- Bianca Miller-Cole and Byron Cole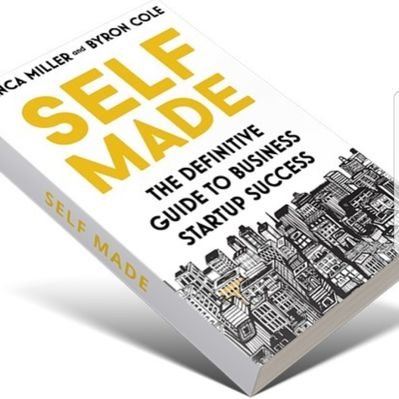 This "Go –To" book is for all entrepreneurs at any stage. If you want a successful running of your business, then this book is for you. It features interviews with renowned entrepreneurs, entertainers, and experts in various industries. It narrates Bianca and Byron's business from startup to maturity. Get a copy of Self-Made here.
Recipe for Success – Karen Green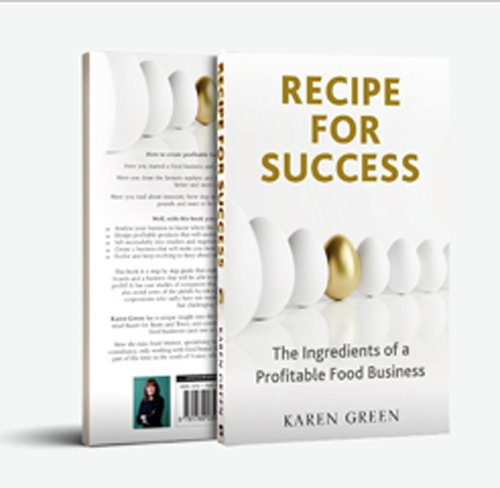 Karen provides a step-by-step guide that enables entrepreneurs to create a business that can sell their products successful in Recipe for Success.
The reader from the book will be able to develop a profitable product that will become a brand which will also sell successfully.
The book assists readers to draw an analysis of their businesses and identify the opportunities for growth and improvement. To make it more relatable, case studies of companies that have achieved success as well as those that haven't were discussed to propel you into action.  If you are considering starting a food business, then this is a book for you. Download here.
When to Jump – Mike Lewis
When to Jump lays out the four steps to pursuing the career of your dreams. Mike Lewis used the collection of experiences from a wide range of people who have jumped and never looked back. The book "offers enough wisdom that readers will return to these stories even after making their own jump".
Mike explains how to make the jump from a day job into what you really want to do. He, however, explains that making a change in career involves thousands of unpalatable steps which is true. Get a copy of the book here.
Tribe of Mentors – Tim Ferriss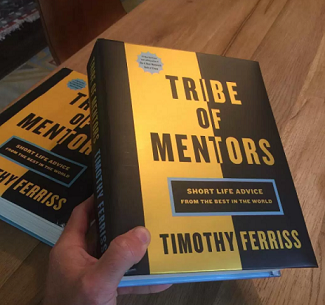 Tim asks over 100 high achievers for their top life tips and shared them with the reader in Tribe of Mentors. His list of the top 100 performers ranges from the tech entrepreneurs to actors, authors, and sports stars. Tribe of Mentors opens the reader to advice from professionals in various sectors.
Tim posed the same 11 questions he has always asked in interviews over the past few years. They include; what is the book you've given most as a gift and why? What purchase of $ 100 or less has most positively impacted your life in the last six months? among others.
Tribe of Mentors is the perfect gift for college students, budding entrepreneurs, and dreamers who are striving for more. Get a copy of the book here.