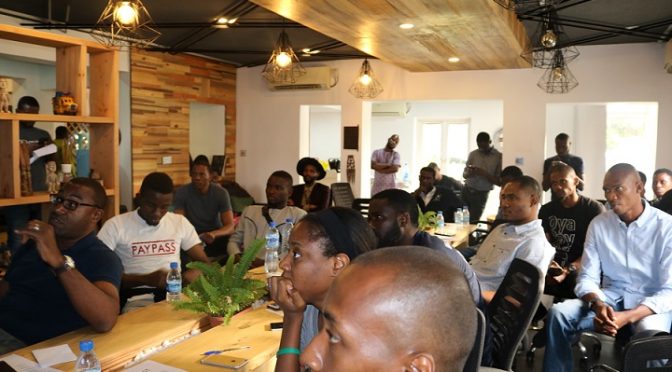 Meet Entrepreneurs, Developers, Designers at Bridging the Gap Hangout by Ingressive
Ingressive is partnering with Growing Business Foundation (GBF), Rising Tide and Citi to co-host the second edition of Bridging the Gap scheduled to hold on Friday, August 31, 2018, at the IBM Innovation Center in Victoria Island.
Bridging the Gap is an ecosystem hangout that aims to bridge the gap between entrepreneurs and the tech community by convening developers, designers, corporate partners and investors in one gathering. Sean Burrowes, Chief Operating Officer (COO) Ingressive stated his passion for highlighting the African tech story and how tech connects us all.
Great ideas will fail to reach its full potential in today's environment without connecting to the current innovation in technology. Unfortunately, there exists to be a disparity in the language spoken by entrepreneurs, developers, and designers. During part one of the event, the organisers convened all elements of the tech community including developers, designers, entrepreneurs, corporate partners, and investors to share their experiences or lack of it.
Ecosystem hangouts is the Ingressive's approach to connecting developers/designers, entrepreneurs, and investors in a way that leads to innovation. Bridging the gap will follow its usual protocol. Presenter(s) provide content that will be followed by a question and answer session. This will enable entrepreneurs, corporate partners, and investors to leave with a better understanding of how to engage developers and designers for their projects.
Also, developers and designers will have a better grasp of the knowledge gap and set better expectations going forward. In the end, all will experience better communication and improved execution going forward.
All presentation materials will be collected and shared on Ingressive's Entrepreneurial Development Group (EDG) Africa Slack channel. In the weeks following the physical meetup, presenters will join the channel for a webinar. Attendees and EDG Africa group members will have time to digest the course materials and come for follow up questions.
You can proceed to register for the  Ecosystem Hangout.