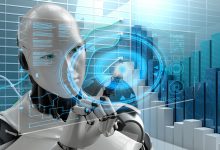 How Your Business could Maximise the Impending Artificial Intelligence Takeover
Computers will overtake humans with AI within the next 100 years. When that happens, we need to make sure the computers have goals aligned to ours"– Stephen Hawking
There's been an endless conversation about the possibility of Artificial Intelligence (AI) taking over careers. Andrew Ng, an adjunct Professor of Computer Science and Co-founder of Coursera once noted,
Just as electricity transformed almost everything 100 years ago, today I actually have a hard time thinking of an industry that I don't think AI will transform in the next several years"
From all indication, it's certain that AI will indeed, revolutionise the way of things and the future of work in every field.
But what exactly is AI?
In contrast to the natural intelligence (NI) displayed by humans and other animals, AI refers to intelligence demonstrated by machines. Colloquially, the term "Artificial Intelligence" is applied when a machine mimics "cognitive" functions that humans associate with their minds, such as "learning" and "problem-solving".
Sophia, the robot is a typical example of the possibilities of AI. According to Will Smith, she's a "learning artificial intelligence".
But beyond Sophia, many marketing services today embed machine-learning technology (a necessary tool for artificial intelligence) in their solutions. Numerous other consumer companies are making the transition to personalised marketing through AI.
An obvious fact is, AI will be foundational for businesses looking to target a specific audience and get detailed personal data, which could be used to predict what might appeal to users. This is a strong enough reason for any business to embrace the imminent dominance of AI and find ways of channelling it to enhance their business operations.
If correctly utilised, leveraging AI gives your business high visibility in an overcrowded field of play. Below are ways SMEs could harness the power of AI to boost enterprise efficiency:
Predictive Marketing
There's no telling the efficiency of AI in predicting market opportunities. For instance, to have a better idea of when next your customer will make a purchase and the time they are likely to buy your product, SalesForce Einstein  (an AI-powered platform) makes possible. With predictive marketing, you could optimise your site to show what your customers want to see, how they see it and even suggest price points for the products you sell. These calculations are based on the backdrop of the data you provide. As such the more data you sum up through your website, social media, email and other channels of interaction, the better the predictions.
Personalisation
Using AI, you can start personalising marketing campaigns with your customers. Based on the history of your customers' needs AI automatically respond to your customer's quest through sending targeted emails, delivering personalized ads recommending content for them. Platforms like BloomReach and Concured enable this service.
AI for marketing
Managing marketing budgets efficiently often requires some form of expertise, which often entails additional and undesirable costs for small businesses. Providentially, these days SMEs can make use of modest budgets effectively with AI. You can entrust your marketing campaigns to AI-powered platforms like Acquisio, which manages marketing operations across multiple channels (e.g Adwords, Facebook), analyses advertising performance and make informed suggestions about the best budget distributions in terms of PPC (pay per click).
With this, it becomes easier for businesses to find the best marketing strategy and dramatically reduce your CPC (cost per click) thanks analysis algorithms leveraging artificial intelligence.
Social Listening
Being able to track conversations in social media networks for keywords and commonly used phrases explains what social listening entails. With AI enabled social listening tool like Google Alerts, you will get more than ordinary notifications, valuable insight will be readily available at your fingertips. The data obtained from this can be used to, improve customer experience, and make more informed strategic product decisions.
Intelligent customer service solutions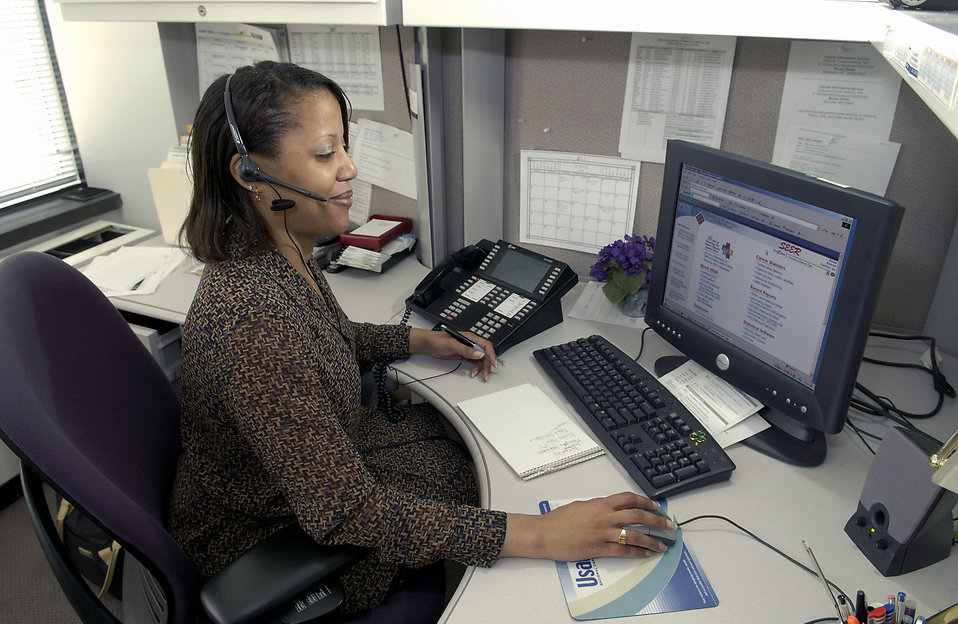 To make support agents more efficient, you may consider integrating can an AI-powered software into your in-house customer support services. Digital Genius, for example, automates answers, classify tickets and messages to quickly route them to the right team, thereby freeing up your support agents' time for dealing with issues. Also, AI is so advanced that you could easily take it for real, human engagement. For what it's worth, Sophia is a recent showcase of the possibilities of artificial intelligence.
By using AI in customer service, SMEs can drastically reduce average handling time and automate repetitive questions to reach the ultimate goal of improving customer satisfaction.
Evidently, AI presents businesses (at various scale) with tremendous possibilities and opportunities. While it might appear slow, adoption of AI is rapidly catching on and at this pace, chances are, small businesses will become biggest users of data over the next few years. Disruptive products and services we can hardly imagine would emerge and in no time, AI will become as pervasive as the internet. You sure wouldn't want to be left behind when that happens, so why not get on the train now?