Source: Ventures Africa
A Decade Ago, SMEs had So Much Struggle in the Nigerian Market, Today the Story Hasn't Changed
It's 2019 and Nigerian SMEs still haven't found it easy setting up a business and standing firm. Taiwo Ogunbiyi's case isn't any different. As one of the new breeds in Nigerian shoemaking industry Taiwo seems to have realised that "owning your own trade and becoming a boss of your own is not as simple as many persons make it out to be".  Four years after inception, with over 10 employees on his payroll, a significant turn in of clients every month, his business is still struggling to stand.
"In 2015 I left my paid job to start this business with all I have managed to save after 10 years in my paid job and up till now it seems I have only begun", says Taiwo.
There are tremendous challenges accountable for the slow growth of SMEs in Nigeria. Anyone running a small business in the country will tell you that in contrast to its name, small businesses are faced with enormous challenges.
Unfortunately, these setbacks have been in for decades. This is so because Nigeria was ranked 133 among 190 economies in the ease of doing business, according to the World Bank annual ratings in 2010. And it's rather unfortunate that up till now, we still haven't gotten it right.
Some of these challenges are largely traceable to policies, while year in and out,  the government may have stepped up interventions at certain through budgetary allocations, policies and pronouncements, there's still a lot of bottlenecks to grapple with.
A great business idea doesn't equate Topnotch managerial skill
From interaction with Madam Okeke who owns a restaurant in one of Nigeria's busiest cities,  poor management is a major setback.
"I have been in this business for almost a decade now. So many competitors have come and gone and I am still here. Many people think I am using juju. But that is not the case, they just don't know  how to run a restaurant business".
Poor managerial skills can be widely attributed to lack of training and poor capacity building. Most people go into businesses without adequate knowledge or entrepreneurial skills on how to run businesses they have ventured into.
The reluctance of banks to extend credits to SMEs can be traceable to inadequate documentation of business proposal, lack of appropriate collaterals, a high cost of administration, as well as high interest rates and fixed charges on loans.
That is why the recent government initiatives on capacity building through the varied platforms like BIG/GEM of the Federal Ministry of Trade and Investment and Youwin Connect of the Federal Ministry of Finance must be commendable. These pieces of training are very key for the government to achieve the objectives of the various grants that will be disbursed under the schemes.
The Money Trouble
There's no two way around it; small businesses need funds to grow from a small business to big business and to even multinational funding. Unfortunately, not all small business owners in Nigeria have an idea of where to get the funds.
This one of the major challenge most SMEs, if not all, have. Most Nigerian banks don't support start-ups and even existing businesses don't have the specified collateral.
For SMEs that visit non-conventional banks, the high-interest rate is often a burden.
Although various governments have helped a lot in addressing this issue–some of which are putting in place measures such as grants by Federal Government, low interest loan from Bank of Industry (BOI) and Bank of Agriculture, CBN SMEs Initiatives through the banks etc, but this has not totally solved the issue of funding.
Another major challenge faced by small and medium scale enterprise in Nigeria is the high cost of running their business operations. Some of these problems can be attributed to a poor state of infrastructure.
We find out that the majority of our native investors have eloped the country thanks to the poor infrastructure in place.
Example of these is physical infrastructures like roads, power supply, communication system, and a good healthcare system. Majority of the foreign investors have left the country to pitch their tents elsewhere in neighbour countries like African nation. Some of these reasons boil down to the issue of 'epileptic' power supply, and the high cost of running gasoline generators for their businesses.
Only a few businesses can survive without power. "I run my generator every day for a minimum of 6 hours and this cost me about  ₦4000 a day," said Abiodun, a Frozen food merchant. Goods cannot be easily transported to their target market because of the state of these roads and in worse case scenarios, the good may have been damaged due to the hassle it has to go through on these roads.
Government Again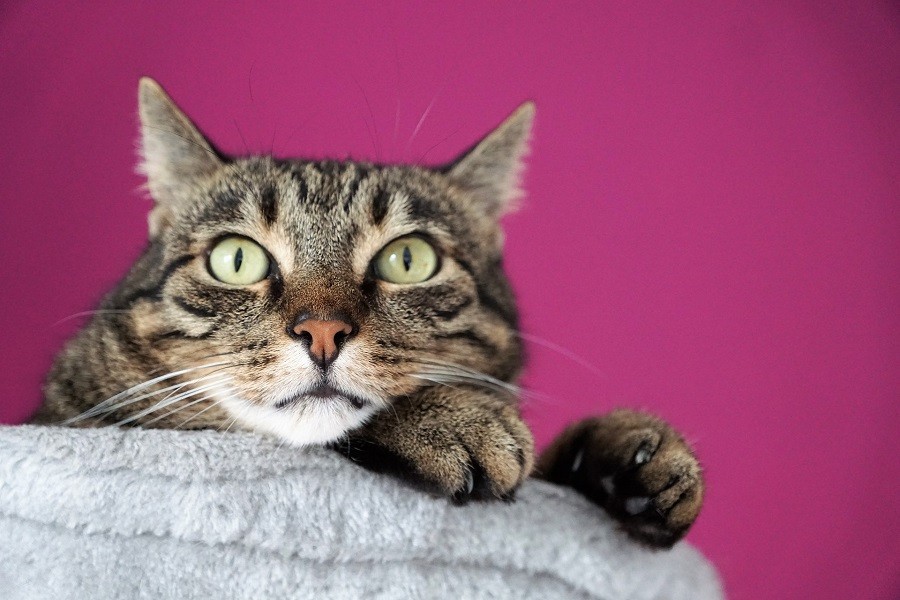 Despite various interventions front the different tiers of government,  emerging businesses still hit several bureaucratic processes and bottlenecks while dealing with government agencies. In importation, for example, clearing and forwarding of imported goods isn't a rosy thing with the Nigerian customs…
"Last year it took me months to clear my goods shipped from China from Apapa, not to mention the offices I had to make several forms of payments to", say Mr Ojo who specialise on goods importation.
The high cost of legal documentation of credit facilities at both state land registries and the CAC land use charge has been a major issue of SMEs in Nigeria, and as a result of this; it has discouraged so many investors in the private sector of the economy. It was discovered that most small businesses were faced with the problem of the high cost of obtaining legal documents from CAC and other government agencies. This is not to mention the unnecessary bureaucracy involved in the process.
For instance, getting NAFDAC's approval for a food item or drug can take years. In most cases, you spend 5 times the official price to facilitate approval. You can spend as high as ₦250,000 to get NAFDAC's approval for just one product even after meeting all the specified requirements. Even with the recent government initiatives on ease of doing business, a lot still needs to be done to address this issue.
The widespread corruption and harassment of SMEs by some government agencies over unnecessary levies and charges imposed on small and medium business owners are quite alarming. Furthermore, constant change in government policies is another major problem disrupting the growth of SMEs in Nigeria.
The inability of the government to make policies and implement them is a major constraint of SMEs in Nigeria, and the end result of this is that it discourages investment.
Preferences of imported goods to locally made ones
In Nigeria, there is still a preference for imported goods over locally made goods.
Even government agencies and departments don't patronize our own SMEs. All these combined produce selling issues for SMEs in the African nation.
" though I make sales, I won't totally say sales has been what we hope to get when we first set out. Some Nigerians still have this bottled up mentality of going offer foreign made shoes instead of the ones we make here", says Taiwo.
No business will survive within the long-term while not enough sales to hide operational prices.
Multiple Taxes and Levies
SMEs are subject to so many taxes and levies from local government to federal government level. So many agents are involved in the collection of taxes and levies, that one may end up paying same levies to more than 2 different agents if not careful.
The impact of this on the operational prices of SMEs cannot be overemphasised.
The government needs to streamline these taxes to help SMEs. As an enterprise takes investment decisions based on long-run returns on capital. The cost of multiple taxations, however, reduces the size of the stock-up capital, and aggregate output in the economy which in turn discourage investment.
Online Conundrum Battle
Online presence isn't only for massive businesses, doing business online is for just about everyone. However, small businesses in Nigeria are not taking advantage of this, probably because they believe it to be complicated and costly.
There are cheap and easily accessible ways for small businesses in Nigeria to get an excellent online presence and let businesses generate leads and easily manage their online presence. smepeaks provides this to business.
Selling is Hard, Learning Sales is Harder
The result of inadequate capability building has been a significant issue once it involves entrepreneurship development in African nation.
Despite the actual fact that coaching establishments exist within the country, they rarely address the relevant needs of SMEs especially in the area of marketing, accounting, information technology, administration and management of small and medium scale enterprise.
Essentially, SMEs are often left to survive on their own amidst the avalanche of operational difficulties inherent in the Nigerian economy. Most tiny business homeowners in African nation don't have the time to review the ins and outs of promoting. Most would argue that because of the many things they have to juggle, there is little time for them to learn these skills. Nevertheless, getting the word out about what you do is key for every business.
Every business needs new customers, but the customers that count are the repeat customers that stay because of marketing prowess. Records show that when a marketing strategy is great the customer tend to patronize again and a repeat customer is likely to spend 67% more than a first-time buyer.