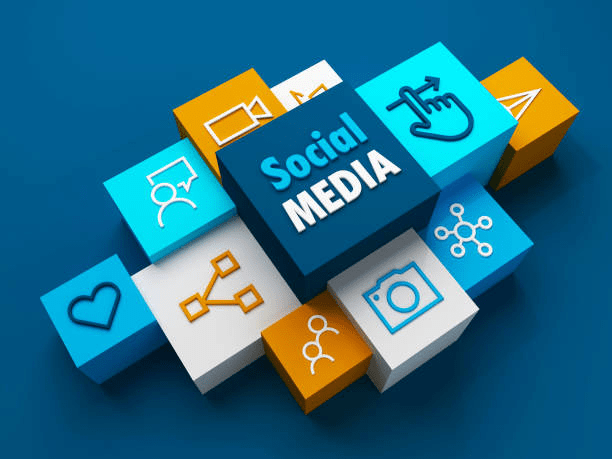 Source: Getty Images
Common mistakes to avoid when handling a business social media page
In the dynamic landscape of the digital age, establishing a commanding presence on social media has become an indispensable tool for businesses aiming to connect with their target audience and broaden their horizons. However, the journey through the intricate realm of social media, especially for newcomers, is far from a walk in the park.
In their fervour to carve out an online identity, many aspiring businesses inadvertently commit several common blunders, potentially impeding their growth. To steer you clear of these treacherous waters, we embark on an enlightening journey to uncover the most prevalent mistakes made by fledgling businesses and visionary founders during their inaugural foray into social media. Alongside these revelations, we shall furnish you with invaluable guidance on how to deftly sidestep these common pitfalls.
1. Lack of a clear strategy:
One of the most pervasive blunders encountered among neophyte businesses is their headlong plunge into social media devoid of a well-defined strategy. Randomly disseminating content without a clearly outlined purpose or target audience can dilute your brand's message and confound potential customers.
Our remedy? Develop a comprehensive social media strategy that meticulously delineates your objectives, pinpoints your target audience, elucidates content themes, and lays down a structured posting schedule. Constructing this strategic roadmap is the bedrock upon which focused and effective social media efforts are built.
2. Ignoring audience engagement:
Social media is a vibrant two-way street, yet many businesses erroneously treat it as a mere broadcasting platform. Regrettably, they choose to neglect the comments, messages and mentions from their cherished followers. This oversight can create an unsettling chasm.
Our counsel? Actively engage with your audience. Respond to comments, attentively address inquiries, and graciously acknowledge feedback. The bonds nurtured through these interactions foster unwavering trust and enduring loyalty.
3. Overlooking consistency:
Consistency, be it in branding or messaging, forms the linchpin of a thriving social media presence. However, new businesses, in their zeal to experiment, often dabble with various styles, colours, and content types, leading to a muddled online identity.
The solution? Establish comprehensive brand guidelines encompassing matters such as logo usage, colour palettes, writing styles, and content themes. This dedication to consistency in visuals and messaging, a hallmark of leading brands, catalyzes brand recognition and bolsters credibility.
4. Neglecting analytics:
Remarkably, many newcomers underestimate the immense significance of monitoring social media metrics. Failing to keep a keen eye on engagement, reach, and conversion rates could signify missing out on invaluable insights.
Our recommendation: Harness the power of analytics tools to scrutinize your performance. Dive deep into which posts resonate best with your audience, uncover the demographics of your followers, and calibrate your strategy accordingly for optimal results.
5. Copying competitors blindly:
While competitors can provide an excellent source of inspiration, blindly cloning their every move is a misguided approach. Each business is a unique entity, and what reaps rewards for one may fall flat for another.
Our guidance is to learn from competitors' triumphs and tribulations but adapt your approach to reflect your brand's distinct identity and values. Authenticity is the magnetic force that pulls audiences closer than mere imitation ever could.
6. Neglecting quality over quantity:
A common misconception is that a high frequency of posting is the key to social media glory. Nonetheless, inundating your followers with irrelevant or low-quality content can send them scurrying away.
The remedy is clear: Prioritize quality over quantity. Craft compelling, visually arresting content that seamlessly aligns with your brand. In the digital realm, well-crafted posts unfailingly seize more attention and stimulate greater engagement.
In conclusion, social media emerges as an invaluable instrument for propelling business growth when employed strategically. By adroitly sidestepping these common pitfalls, businesses and founders can confidently navigate their online journey. This, in turn, facilitates the creation of a potent online presence and the nurturing of authentic connections with an engaged audience.
It's vital to remember that social media success is not merely an exercise in numbers; it's the art of cultivating authentic relationships and bestowing tangible value upon your cherished followers.
---
Got an interesting scoop or news tip? Shoot an email with the subject "story worth telling" to [email protected]