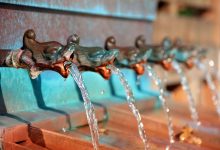 Innovative Creator? Apply for FAMAE Water Challenge 2019 (Up to € 2,000,000 Endowment Fund)
FAMAE is an independent family foundation that supports innovation in the field of environment. Apply for FAMAE water challenge 2019.
Every year FAMAE organises an International Challenge to help inventors create simple and innovative solutions that can substantially improve daily lives, while significantly alleviating environmental footprints.
Applications are presently open for the Famae Water Challenge 2019 enable bright and innovative inventors to make their thoughts accomplished or to adequately launch their product.
Here's what you need to do; create a simple product or service to preserve water, make it clean and available to everyone, everywhere throughout the world.
The foundation will provide access to its extended business network of contacts and help you on all matters you may find necessary, be it legal, trade and financial aspects, or product development, suppliers', sourcing and product manufacturing.
Benefits
The € 2million prize:  a seed funding provided by FAMAE that enables the candidate to either turn its original innovative idea into a prototype or a product, and publicise it. This funding shall be used to pay for project-related expenses (i.e product development costs, people wages, marketing expenses)
Eligibility
No one is restricted, the competition is open to everybody, be it an individual, a university, a governmental/regional, local organisation, a for-profit organisation, to the business world ((startups, Small & Medium size enterprises, limited liability company, partnership) or a not-for-profit organisation (foundation, NGO, association etc)
The Awardee(s) will have to be organised as a legal entity in due time to receive the award funding
No individual or entity may register more than once (for example, by using a different username/email).
Multiple registrations for an applicant using multiple identities are not allowed.
How to Apply
You can proceed to register on the website now to get a form. Deadline for application is Friday, February 15,  2019