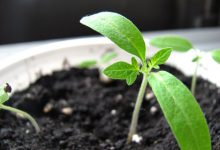 Early Stage Startup? Apply for Startup Compound Initiative
Startup Compound in partnership with Inspire Incubation is looking for the most creative and innovative early-stage startups/entrepreneurs to participate at its MVP Demo Day in Abuja, Nigeria.
The event is an initiative to connect early-stage startups with investors by providing a platform for them to pitch their products. This will enable them to get feedback and advice from mentors as well as gain insights from potential customers.
Startup Compound is a platform located in Rwanda that provides expertise, tips, and resources needed for entrepreneurs to help them build successful businesses in Africa. It helps interested business entrepreneurs scale their ventures.
Startup movements have been growing across the world, and Africa is not left out. African countries are amongst those with the highest ranking on people having their own enterprise, creating opportunities for employment growth, wealth creation, and reinventing the continent's problems into solutions.
For the event, startups would be required to make the presentation of their pitch which will last 3 minutes while 10 minutes will be spent on Question and Answers.
The winner of this pitching event will have access to tools, resources, branding support, and mentorship from the organizers of the event.
To begin your application process, head to the website. Application closes on Monday, June 25, 2018.