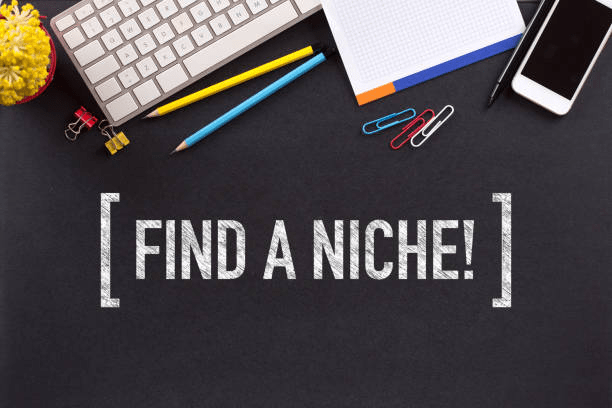 Niche Markets
Exploring Niche Markets: Untapped Opportunities for Startups
Startups are constantly seeking innovative ways to stand out from the crowd and find their place in the market. One effective strategy that can lead to success is tapping into niche markets. 
Niche markets offer unique opportunities for startups to cater to specific customer needs, differentiate themselves, and build a loyal customer base. Let's assess the world of niche markets, exploring how startups can identify them, conduct market research, customize their products or services, implement targeted marketing strategies, and learn from inspiring success stories.
Identifying Niche Markets
Understanding the concept of niche markets and their advantages for startups is crucial. They are specialized segments within larger markets, characterized by a specific set of needs or interests. 
To identify niche markets, startups should conduct thorough market analysis. This involves identifying potential customer segments with unmet needs or underserved markets. Exploring demographics, interests, geographic locations, or industry-specific requirements, will enable startups pinpoint niche markets with significant growth potential.
Market Research and Analysis
Once a niche market is identified, conducting thorough market research becomes essential. Startups need to gain deep insights into consumer behavior, preferences, and purchasing patterns within the niche. By analyzing market trends and studying competitors, startups can uncover opportunities to differentiate themselves. This research enables startups to make informed decisions regarding product development, marketing strategies, and customer engagement within the niche market.
Product/Service Customization
One key aspect of succeeding is customization. Startups should tailor their products or services to cater specifically to the needs of the niche market. By understanding the unique pain points and requirements of the target customers, startups can customize features, packaging, pricing, or delivery methods. Creating a tailored customer experience that aligns with the values and aspirations of the market helps build brand loyalty and sets the startup apart from competitors.
Targeted Marketing Strategies
Developing targeted marketing strategies is crucial for reaching and engaging with the market effectively. Startups should craft compelling messages that resonate with the specific needs and desires of the target customers.

Leveraging digital marketing channels and social media platforms can provide a cost-effective way to reach the niche market. Collaborating with influencers or industry experts can help gain credibility and reach within the niche market, fostering trust and loyalty among customers.
Conclusion
Exploring niche markets can be a game-changer for startups looking to carve a niche for themselves in the market. This allows them focus on specific customer needs, build brand loyalty, and establish a unique position in the market. So, if you're a startup looking for untapped opportunities, consider exploring niche markets as a pathway to success.