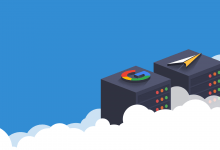 Google Cloud Hosts Visualise 2030 Challenge ($10,000)
Google Cloud is accepting application or its Visualise 2030 challenge. The challenge is in collaboration with the World Bank, United Nations Foundation, and Global Partnership for Sustainable Development Data.
Visualise 2030 Challenge is an extension of Google Cloud's Data Solutions for a change initiative — where individuals stand the chance to apply big data to real-world challenges — that centres around data storytelling contest and it is open to college or graduate student, who has the chance to make an impact on the global community.
From ending poverty to preserving biodiversity, the 2030 Agenda consists of 17 Sustainable Development Goals (SDGs) that define a plan of action for people. These goals seek to make a transformation in these three critical areas: ending poverty, helping society, and preserving the environment.
Eligibility
You must be a student to register for the contest by joining this Google Group
You must be an individual student participant; team submissions are prohibited.
Applicant's age must be at least 18
Applicant(s) must be an actively enrolled student at a college or graduate level
You must be based in a country that has a Data Studio
The challenge
Tell a data-driven story that reveals how at least two SDGs influence each other and what actions might be taken to reach those goals by 2030 using data and visualization.
The contest is a skill contest where participants must submit a data Story that relates to one or more of the United Nations' Sustainable Development Goals ("SDGs"). Each data Story will get evaluated by judges, who will choose the winning entry in accordance with official rules.
The Prize will be awarded to five participants whose data Story is evaluated as having the highest score in the judging criteria based on the following data, narrative arc, interactivity, design and accessibility.
Benefits
The top five eligible submissions will receive:
$10,000 cash prize
Recognition during the UN World Data Forum
Publication by Google Cloud
How to apply
You can go ahead for the visualisation 2030 challenge by clicking through the link.  Deadline for applications is September, Sunday 30, 2018