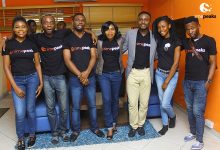 Got free time on your Hands? Join Smepeaks' Stellar Team in Multi-Media Projects
Smepeaks is calling on outstanding volunteers to join its dynamic team in carrying out a range of projects (local and international) from now till the year end.
As a leading new media organisation, Smepeaks features original stories, insights, news and reports about emerging businesses, SMEs and entrepreneurs across Africa. From time to time, we carry out projects ranging from events coverage, media, documentaries, to social media meetings, presentations, video contents, Vox Pops. This is the final quarter (Q4) of 2018 and things just got busier…or better for us — as we'd like to put it.
Hence, we are calling on passionate individuals who are highly creative, always love to try out new dimensions, skip ropes, jump mountains, wage wars, socialise and engage in new challenges to join us for the final quarter projects we have lined up.
Benefits & Opportunities
– Connect with renowned personalities, industry leaders
– Network with the best minds and celebrities (especially those in the entertainment industry)
– Opportunity to build your portfolio on a renowned platform
– Possibility of an exclusive feature on Smepeaks
– Fun, food and so much goodies along the way
– Job opportunities (Get engaged in projects or deals with Smepeaks or partners. This is strictly based on merit/performance)
Areas of Volunteering
– Content Creation
– Social media management (Know how to manipulate your way on Twitter & Instagram, especially)
– On-Air/TV Presenters
– Driving
– Photography
– Videography/Cinematography (Super-Sharp video-editing skill is a huge PLUS!)
– Web Design & Development
– Business Development
Projects will be starting in Lagos–one of Africa's largest and most cosmopolitan cities, and it's going to run from the month of October, 2018 to year end.
NOTE: Volunteers for each roles must possess the required equipment to carry out specific tasks. Meaning you are required to have your own equipment, related to your field i.e:
– Smartphone (for social media managers)
– Smartphone + PC (for content creators/writers)
– A high-definition Camera + PC (for Photographers, who'd also be editing pictures)
– PC + quality video Camera (for Cinematographers/Videographer or Video/film makers)
– Smartphone + Car (for Drivers)
– Smartphone + PC (for Web Designers &Developers)
– Nice pair of shoes and pants/skirts
– A smiling face all the way
Selected outstanding volunteers who emerge successful from our rigorous screening exercises will join the Smepeaks team in carrying out specific functions during each project and areas applied for. You should be prepared to be called upon once (OK, maybe twice) a week during this application process.
Think you got what it takes to join a dynamic and vibrant team in pioneering top-notch projects and occasions? Let's have your detailed details.