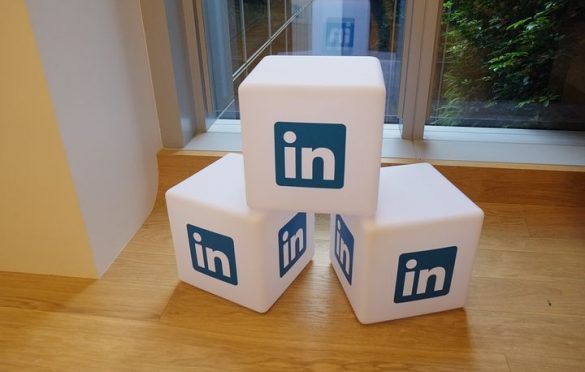 How to grow your brand awareness by 500% using the LinkedIn Publishing feature
Establishing a presence and domain authority on a platform like LinkedIn is good leverage to gaining traction for your startup or brand.
Although not an end in itself, publishing interesting articles regularly on LinkedIn is one of the fastest ways to becoming a reference point by your customers and even other businesses.  Additionally, hacking LinkedIn is one major secret to drive high-quality traffic to the website and build a strong network of interactive followers.
If you're a startup starting out, or a long-existing brand looking to explore ways to solidify its digital footing, the good news is, there's a tool that helps to leverage LinkedIn much more efficient than ever before.  It's called LinkedIn Publishing Tool.
The LinkedIn Publishing Feature 
Before we delve into the Linkedin publishing tool, let's explore the differences between a Linkedin Article and a status. A Linkedin post is a status update usually about 1300 characters whilst a Linkedin article is similar to a blog post which is about 125000 characters.
LinkedIn Publishing has become a hands-on tool for many brands looking to gain grounds quickly on the 250million audience size socio-professional platform. By consistently writing articles about your brand, users are given the opportunity to learn more about your business and build loyalty.
To achieve optimal results from using the LinkedIn publishing feature, we've compiled 10 tips to keep in mind when publishing articles on Linkedin.
Have an objective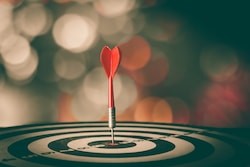 Knowing beforehand what you want to achieve will bring about maximum results. It could be to attract people to your business website, create authority around an area of expertise, build relationships with the brand, engagement, or general awareness.
Patricia Fripps of Fripp and Associates once said, "technology does not run an enterprise. Relationships do." Regardless of underlying objectives for churning out articles, it's important to write with the aim of creating a lasting relationship with the reader. Every other objective falls in place when this is achieved because readers are naturally drawn to engaging and educative content that reflects their interests.
---
Read also: New Linkedin feature allows you to live stream videos
---
Use call-to-action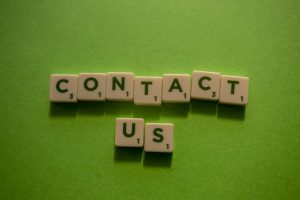 Call-to-action (CTA) in marketing communications is used to motivate a reader or a buyer to either take an action or make a purchase. One of the advantages of having a strong CTA is to tell the reader what they should do and motivate them to do it, acting as a stepping stone between the reader and the service offered. 
There are several forms of CTAs. It could be getting some personal contact of your audiences, such as their phone numbers, and email address. In another case, it could be a call to book a meeting, calendar link at the end of the post, and a link to your business website.
Use colours to make your CTA more attractive. For instance, red signifies urgency, and blue evokes trust and security.
Use captivating images
Humans are visual beings. Sharp images move us to open an article because we find it attractive and want to know more about the article behind the image. This stresses the importance of using sharp, captivating images when uploading an article on Linkedin. It drives traffic to your site and increases engagement on your published article.
The file size for images on an article is 10MB. LinkedIn supports JPG, static GIF, and PNG for images. The cover photo image size should be 2000 in width and 600 in height or pixels.
To add a cover image, click in the area above the headline and upload an image from your computer or use royalty images provided by Unsplash, Stock images or Pixabay. Asides the cover image, you can add relevant images in between text, videos, slides, links or snippets of code.
Viveka Von Rosen, Chief Visibility Officer at Vengresso, recommends checking your phone for videos relevant to your business, one that is useful and solves a need. "Tips or tricks are always helpful, useful, great. They're not overly promotional. People tend to like them. They tend to be shared a lot and that helps with the visibility," she says. Examples of videos to embed in an article are tips and tricks, testimonials, book or product reviews, how-to-skills, product demonstrations, event showcases among others.
Decide what to publish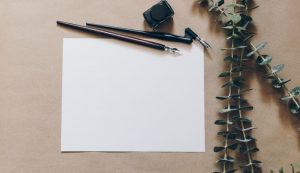 The ability to publish articles is available to all members but can only be accessed from a desktop computer or mobile web on a tablet. To access this feature,
Click

write an article

located in the post-creation box in the middle of your homepage. This feature can only be seen if you have access to the LinkedIn publishing tool which is can only be accessed from a desktop computer or mobile web on a tablet.

Then, write or paste your article

Click on

publish.
Depending on the nature of the services your brand offers, you can write about your failure stories as well as lessons learned. You can also publish articles about the influential thought leaders in your industry, rework and republish your blog post, how-to articles, listicles as well as other relevant topics in your industry.
After choosing what to write, ensure it's readable preferably with a readability score of 80-89 which is readily understood by an 11-year-old. One important rule of thumb to follow is this, keep it simple, short and concise. This will result in more shares and likes on published articles.
There are a number of free content analysis tools like Grammarly and Hemmingway that can help you assess grammatical errors in your writing.
Use hashtags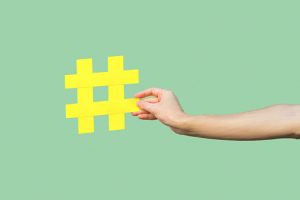 Hashtags act as keywords that help people understand the type of articles written. It helps surface articles to readers who may find it interesting enough to engage with.LinkedIn suggests hashtags to use when publishing an article.
Although there are no limits on the number of hashtags to be used, discretion should be exercised in order to ensure it gets to the right audience. Eliminate spaces and punctuation in each hashtag. To help find related hashtags for your article, use the Hashtag tool to generate relevant ones for your article and match with those available on LinkedIn. When used appropriately and correctly, hashtags can generate much engagement for the published article.
Choose an appropriate headline
Once upon a time, John Caples, a pioneer in applying scientific methods to advertising said, "If you use a poor headline, it does not matter how hard you labour over your copy because your copy will not be read." This indicates that a poor headline can sabotage the efforts put in writing a copy.
Choose a headline that will grab the attention of your audience and make them want to continue reading your story. If a headline contains a benefit that your audience finds useful, they'll be more inclined to read your article further. The use of adjectives adds emotions into your headline. Examples of some headlines that are useful, ultra-specific, unique and creates a sense of urgency are:
7 explosive secrets that are guaranteed to help you write better
12 new TV shows you need to watch this fall
How to become a successful freelancer and quit your job in 30 days
Choose a publishing frequency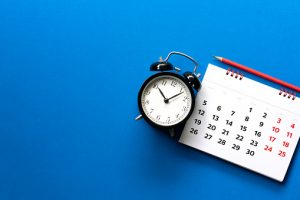 Whilst it's vital to post articles regularly, the content also matters. In this case, quality displaces quantity. Forbes suggests writing one or two articles a week. Rather than concentrating on the number of times to publish an article, focus on the needs of your audience. This analysis will help in determining the publishing frequency for your articles.
Create a content calendar and plan articles at a frequency you can stick to. This way, the audience knows when to receive a notification about your published article. It adds value and thought leadership to your brand.
Share your post
After publishing an article on LinkedIn, it's important to promote it in order to attract a large audience. Reposting your articles across social media handles more than once generates a lot of impressions. You can also add clicks to tweet links and LinkedIn sharing links within the post to enhance reader variability.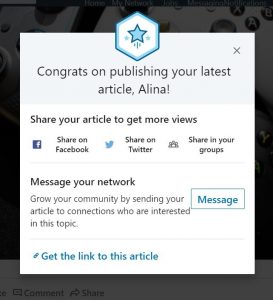 Another option is to create engagement groups that comprise your close connections. When an article is published, send an update to the groups created. This would result in more engagement for your story.
Engage with other people's content
Your comments on LinkedIn shows up in the news feed of first-degree connections. The more comments made, the more visibility your brand gets and the higher the chances of your article being read and engaged with. Koka Sexton, a social selling expert established that "Visibility leads to opportunity." Create an hour each day to engage with other people's content and reap the benefits in due time if it's done consistently.
When used properly, LinkedIn publishing tool can help a startup achieve its set objectives. While it is not an end in itself, it could be a means to an end, that is, actualising your brand objectives and goals. Applying the tips mentioned will grow your brand awareness considerably.
These tips include publishing at consistent times, using captivating headlines, utilising hashtags, engaging with your audience and watching out for what interests them. With time, you can identify which method works well for your brand and use it accordingly.
---
Got a story worth telling? Shoot us an email with SUBJECT — "Story Worth Telling" — to [email protected].