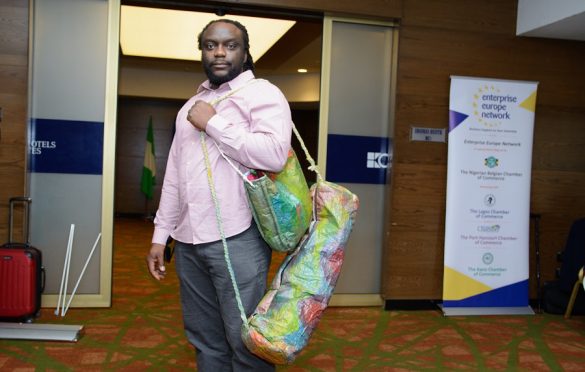 Meet Ifesinachi Comedy, an environmental artist making a huge business from organic wastes
Wastes do not have to be wasted: it can be the beginning of a new product's life cycle. Since 2000, employment in the EU waste management sector has grown by 36%. This tells us a lot. — Ifesinachi Comedy
There's been so much talk and happenings around the circular economy (spinning off value from wastes). During an EU-Nigeria Business summit of 2018, one of the panel sessions held a discussion on the topic "Circular Economy: Exploring Opportunities for Nigeria"
The panellists deduced Circular Economy as a term that refers to the use and disposal of resources in an accelerating and unsustainable way, thereby regenerating them at the end of product life cycles while preserving the value of resources for as long as possible.
In the discussion, it was reported that plastics take between 500-1000 years to degrade while present statistics show an exceeding 4.5 billion tons of non-recyclable plastics. Considering the negative impact on fishery, tourism, soil, water mass and biodiversity, this is nothing short of an "environmental epidemic". Disposal of e-waste from industries such as the telecoms isn't exempted.
Knowing this, the EU has adopted an ambitious Circular Economy Action Plan towards making plastic packages recyclable by 2030. While the boom in Nigeria's telecommunications industry comes with the challenge of disposal of e-waste, there exists an economic opportunity via the circular economy.
A participant who identified himself as an Environmental Artist, Ifesinachi Comedy Nwanyanwu, discussed his involvement with the panel session on how he's been able to make a business out of organic waste disposal.
smepeaks didn't hesitate to catch up with this innovative environmental enthusiast as he reveals how the market is booming in Europe, yet untapped in Nigeria.
How Ifesinachi Comedy started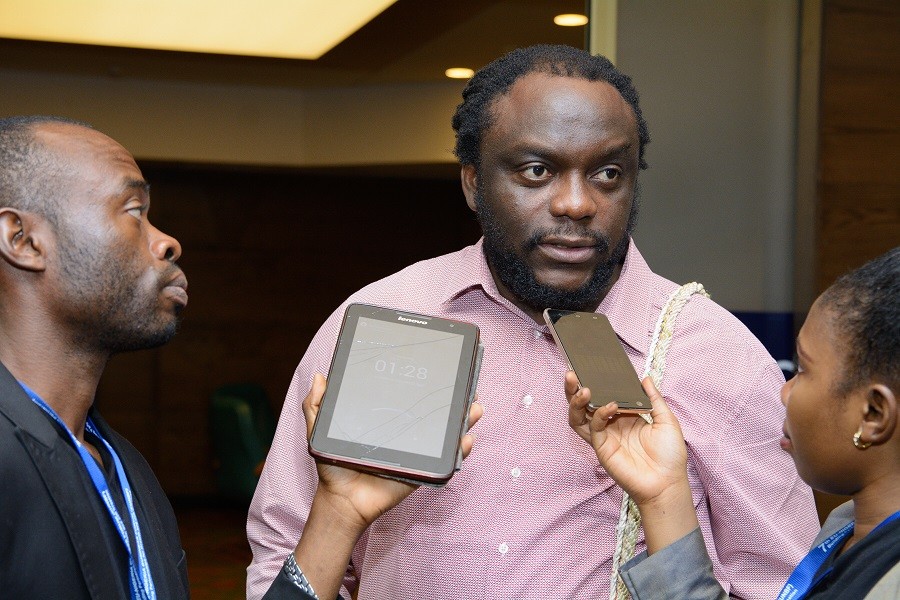 Organic wastes recycling isn't unfamiliar territory to Comedy, whose environmental interest started building up about 20 years ago when he began exploring organic waste materials.  His thesis was simple; many biodegradable waste materials are churned out daily in tons. Is it possible to derive value from them? For instance, is there a chance they could be reconfigured as art objects for display? Can artistry be used to promote a clean and safe environment?
Growing up in the UNN (University of Nigeria) community of Nsukka, Ifesinachi had no initial idea about how to venture into the circular economy, much more making a business out of it.
To make things tougher, finding purpose in the circular economy appeared alien in this part of the world. But after garnering some considerable experience and exposure to the world of organic waste recycle (mostly in Europe), Comedy had leeway in the venture.
Coming home
In Nigeria, the organic waste recycling world is far from exploration according to Ifesinachi, who is currently the Director of Environmental Art Committee Foundation (EACF), an organisation that works with visual artists and environmental enthusiasts. He is also the curator of House 33, a meeting point for environmental artists and cultural practitioners in Abuja.
The organisation brings them all together to give them a voice.
For Ifesinachi's product, an established international market according to him is available. He revealed that in Prague (where he lives), his products do not need much awareness before they are sold out.
Challenges
"Although people appreciate my works on the conversion of organic waste into usable materials, there's no exchange for value yet, People still prefer imported domestics products compared to what is made here locally or recycled. In a circular economy, system thinking is very important for development", Ifesinachi told smepeaks.
The organic waste recycling is a huge industry in Nigeria yet to be tapped fully.
Despite the glaring circumstances enveloping the success of the circular economy in Nigeria, Ifesinachi points out that support from the Government and private sectors can enhance those already creating value out of it, just like the Circular Economy in the EU program.
The advocacy is becoming great by day and with more awareness, organic waste recycling would be more appreciated.
The Collaboration Play
Ifesinachi Comedy is not working alone. Through his platform 'One Environment' people from diverse backgrounds, government, private sector, NGO and institutions gather to discuss environmental issues for sustainability.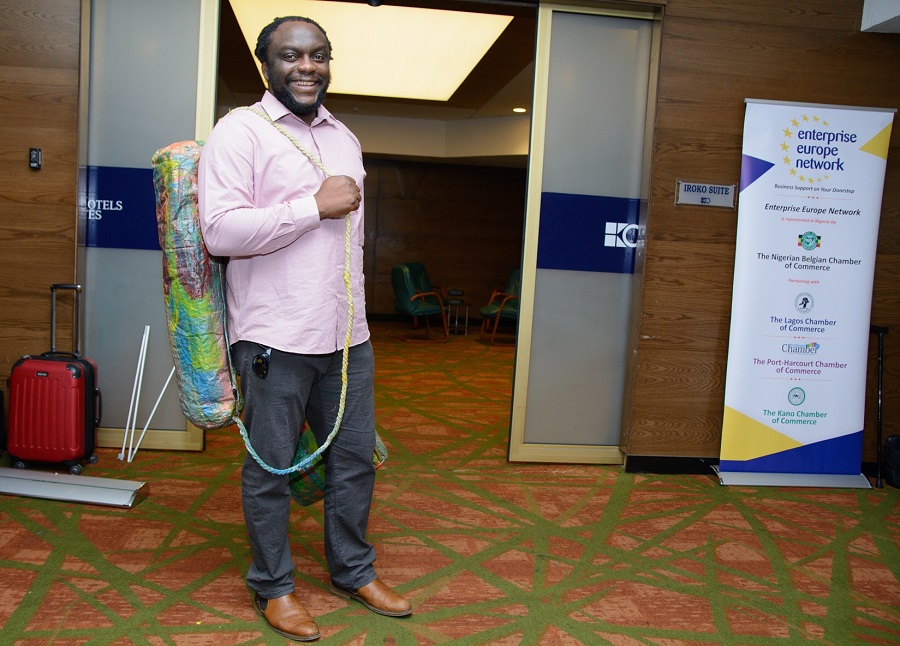 Comedy has also organised seminars and art workshops for environmental enthusiasts, involved with kids in cleaning up activities and planting trees project. He is a founding member of the Centre for Art and Creative Talent (CACT) and a member of Right Earth, an environmental advocacy group based in South Africa.
As an advocate of a cleaner environment, Ifesinachi stresses the following benefits of having our wastes productively managed:
reducing waste saves money, energy and resources, increases competitiveness, and protects the environment

waste recycling is a vibrant and innovative sector that creates local jobs and increases growth

our quality of life improves when we manage waste properly
Some of Comedy's "waste-to-artistic" conversions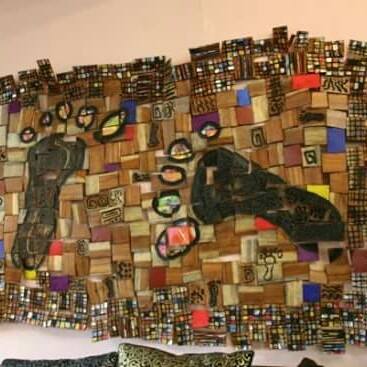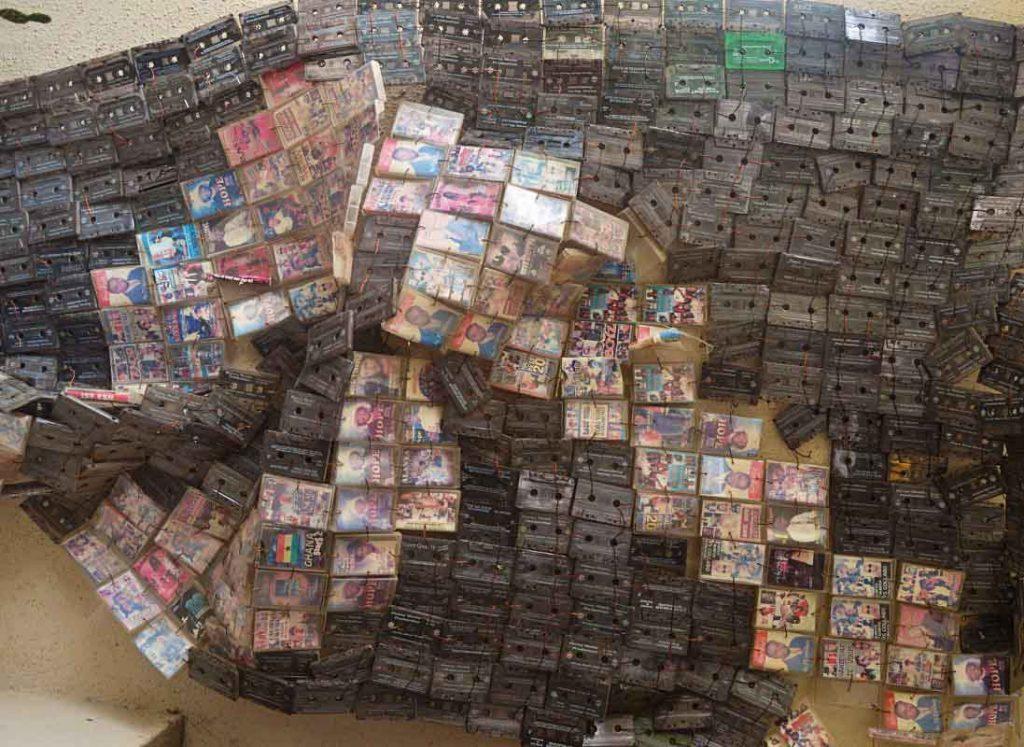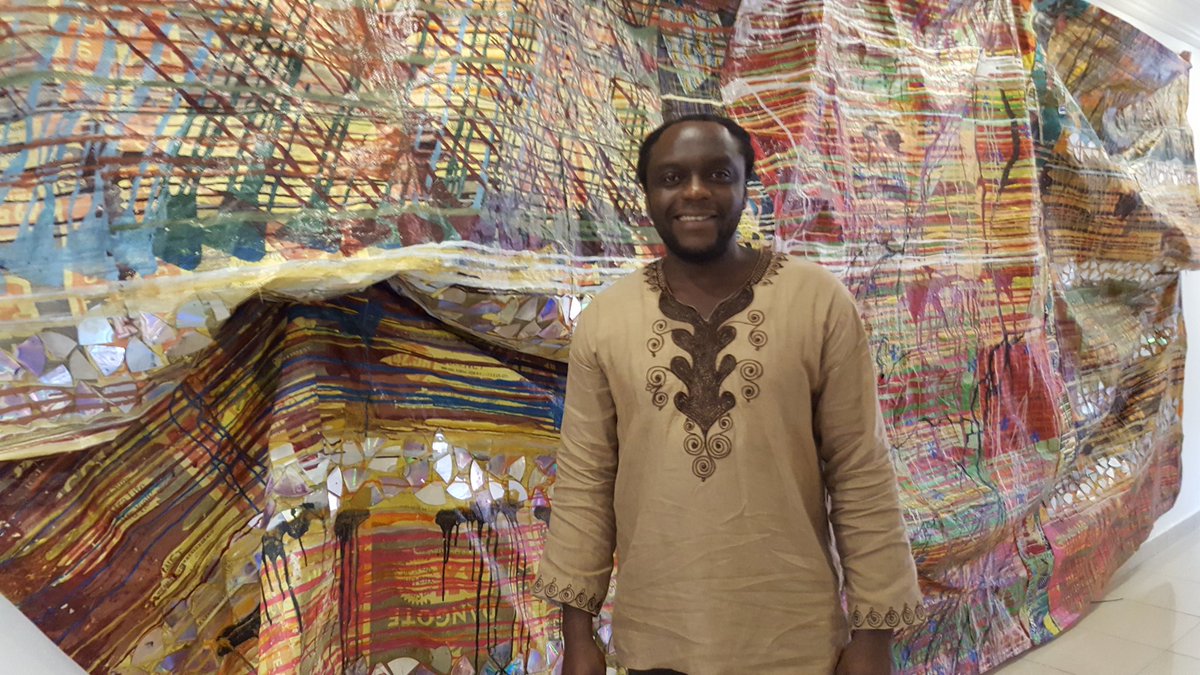 Government's role
More than 30 million tons of solid waste is generated in Nigeria annually. Unfortunately, only less than 30% is collected. What then happens to the rest of the waste that's in a large proportion?
The wastes mainly generated by households when not properly disposed of end up blocking sewers and the drainage systems.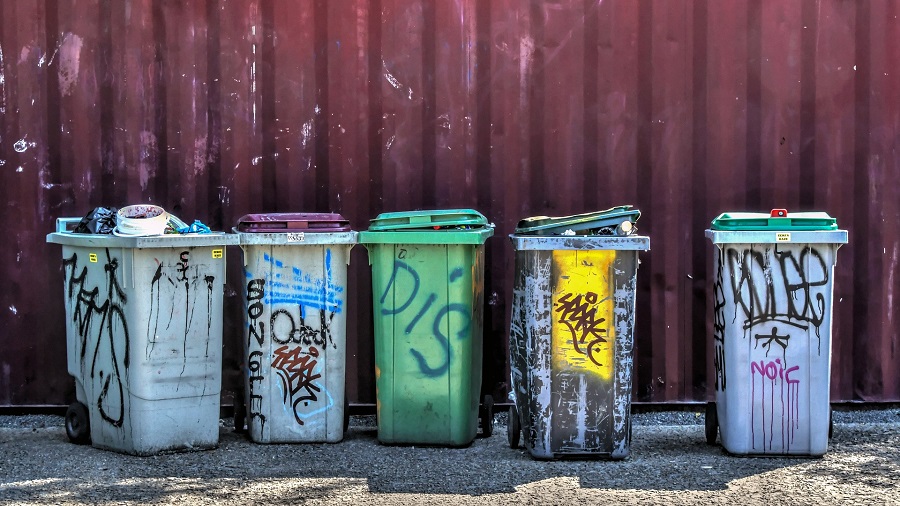 A resulting effect of this situation can lead to environmental catastrophe eventually, causing health challenges to the people in the environment. The UN-Habitat Watch predicts that in four decades to come, the population of Africa would triple its current number, the higher the population, the more waste generated.
In Nigeria, out of the 36 states, only a significant few have taken deliberate efforts to take proactive steps in integrating waste management programmes. Lagos alone generates more than 10,000 tons of urban waste daily. Though a model for other states in the country, waste management is still a big challenge for LAWMA to manage alone.
The role of government at the federal level can not be overemphasised in the matter of its urgency in the desperate need to review and effectively implement the waste regulatory policy. This will in return cause an attraction for private sector investment in recycling and reusing.
Some chemical industries have already taken a step further by creating incentives for individuals who return empty/used plastic containers, nonetheless, the government still needs to build more composting and recycling plants in addition to the existing ones in Ekiti and Kano.
How can a Nation see to its wastes?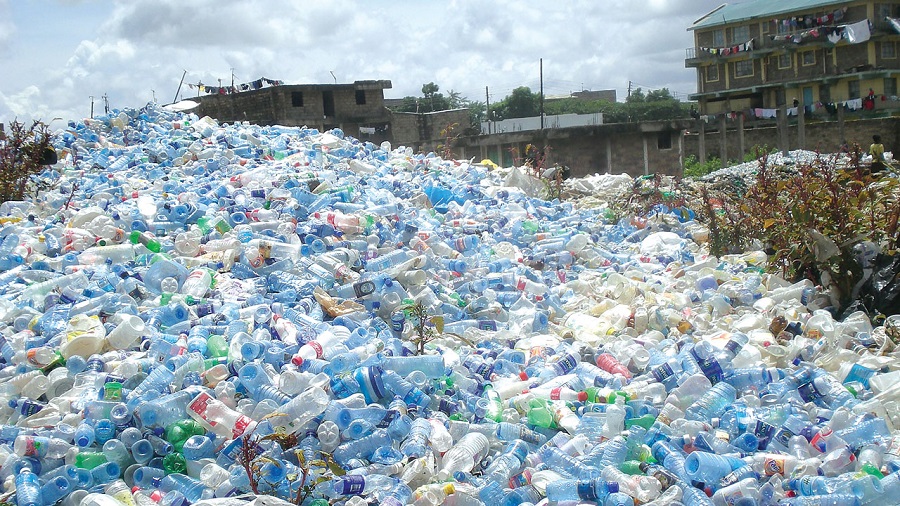 To a large extent, Nigeria has undervalued the waste management sector, a process which has led to the potential improvement in the quality of life of its people. This could have been achieved through the building of green and inspiring atmosphere, creation of jobs and wealth.
In the United States, taking Texas, as an instance, the state waste management industry has maximised its municipal waste. According to data (2017) published by the Texas Commission on environmental quality (TCEQ), there are 107 facilities responsible for municipal solid wastes generated in Texas by its over 27 million population as of 2016.
The whole of Nigeria can hardly boast of 50 municipal solid waste facilities serving the entire country.
Wheelabrator technologies owned by the US government has 16 waste-to-energy facilities across the country. The facilities have the capacity to burn more than 23,800 tons of waste per day. Through its process of converting trash to substrates, they generate electricity. Close to 600,000 homes with clean energy from wastes amounting to 670 megawatts of electric energy per hour, this exceeds the average of what Nigeria generates.
The Nigerian government needs to see this industry as a serious business, huge potential employer of labour and invest in it. The waste industry represents a huge opportunity for investors to create green wealth.
Waste is a valuable resource. In 2018, the EU adopted new rules to turn waste into a resource, encourage innovation and inspire change towards a more circular economy. Concrete measures and initiatives adopted by the EU can also serve as a marker for Nigeria,
Ifesinachi Comedy didn't forget to chip in his stand when it comes to environmental cleanliness. 
"A cleaner environment starts with you. A deliberate act is needed if we want our environment to be clean and healthy for habitation, we can decide to choose products that are designed to be durable, repairable, reusable, refillable or upgradeable. We can say no to litter by keeping our immediate neighbourhood clean and join others in clean-up initiatives. We can separate our waste into the right bins and turn metals, paper, glass, plastic, and bio-waste into valuable resources."
The new approach to the circular economy makes one thing totally glaring. It's high time we stopped wasting wastes.
---
Got a story worth telling? Shoot us an email with SUBJECT — "Story Worth Telling" — to [email protected].