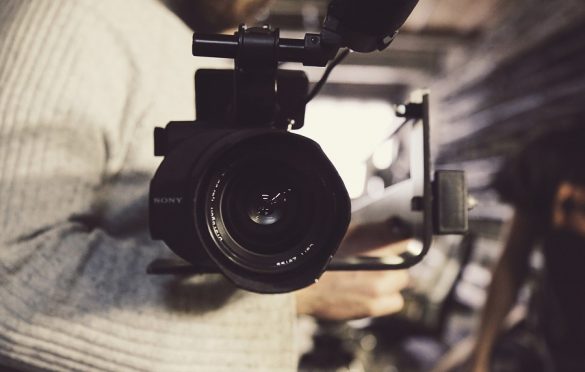 Media-Savvy? Apply for Wiki Loves Africa 2019
Wiki Loves Africa is an annual contest open to Africans to contribute media that relate to the year's theme to Wikimedia Commons, which would be used on Wikipedia and other project websites of the Wikimedia Foundation.
Wiki Loves Africa encourages participants to contribute photographs, video and audio that illustrate the specific theme for the year's competition. Each year the theme changes and is chosen by the community from universal, visually-rich and culturally-specific topics.
This year's competition themed Play started on Friday, February 1st, 2019 and will run through Friday, March 1st, 2019. Play encompasses a host of approaches and is intentionally open to interpretation. The theme encourages the submission of representations of joyful and serious games, sport, and recreation in the form of a board or mental games, physical fun or contests, playful interactions, theatrical and musical performances, etc.
Benefits
There are several prizes for the grabs, which include; two special prizes for photos or videos or audio that captures women in sport or culturally specific or traditional formal forms of play, recreation or events.
First prize stands at $1000
Second prize stands at $800
Third prize stands at $500
Women in Sport  would get $500
Culturally specific or traditional formal forms of play, recreation or events  wins $500
Each winner will also receive a pack of goodies
In addition, all top-15 winners of the international contest plus the additional categories will receive a hat, stickers and a certificate.
Eligibility criteria
Everyone in Africa eligible to participate, however, there are few rules to adhere to;
All photos must be taken by the person submitting them. They can be either self- uploaded or uploaded during a registered mass upload session.
Uploads can only be done from the 1st of February 2019 to 1st of March 2019. You can enter media that was taken at any time, even historical photographs (as long as you own the copyright on these photographs), but they must be uploaded during those dates.
Images must be free of watermarks or embedded signatures to be eligible. All entries will automatically be submitted under a free licence such as Creative Commons Attribution-Share Alike 4.0 (CC-BY-SA 4.0) or in the public domain.
All eligible pictures will be categorised under Images from Wiki Loves Africa 2019, this will be automatically assigned during the upload process. (Feel free to add other relevant category descriptions to make the images more usable.)
Participants must enable e-mail on Wikimedia Commons so they can be contacted should their image be chosen for a prize.
Application
Other files, such as audio and video, are also welcome. For videos, applicants should submit files in .ogg, .ogv and .webm formats. A helpful 'how to' guide on converting video media into these formats can be found on Wikimedia. It is suggested that you upload video content one at a time, you can upload videos online on or before Friday, March 1st, 2019.