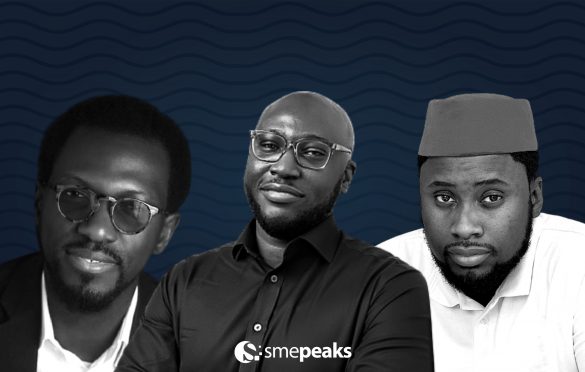 Meet the three Nigerian tech CEOs recognised by the Fortune Magazine 40 Under 40 List
Last week, Fortune Magazine, an American multinational business magazine headquartered in New York City,  released its yearly 40 Under 40 list for 2020. The magazine chose 200 individuals across five categories (finance, government and policy, healthcare, media and entertainment, and technology) who have scaled their businesses amid the coronavirus pandemic.
The list features individuals who are below the age of 40 and are considered to be influential in their various industries.
On this year's list, three Nigerian tech CEOs were recognised. Here's what you should know about the founders featured in the health, finance and technology categories.
Abasi Ene-Obong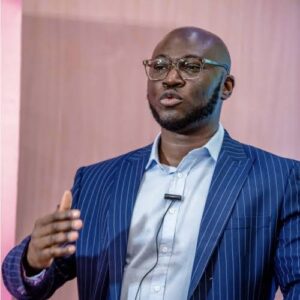 Abasi Ene-Obong, CEO and co-founder of  54gene, African genomics research, services and development company and also the co-founder and chief executive officer at Stack Diagnostics, a hospital & health care that improves the application of genomics and AI in the diagnosis and treatment of people, was one of the tech CEOs recognised for their impact in the Healthcare sector globally by Fortune Magazine.
He has worked in the UK, the US and African healthcare industries, believing that African genetic data is a key factor in discovering the genetic diversity in Africa and has a presence in all 6 geopolitical zones in Africa's most populous country, Nigeria collaborating with over 20 leading hospitals nationwide.
Prior to becoming a CEO and founder, Abasi has worked with leading healthcare organisations, including; Fortune 100 pharmaceutical companies, academic and research institutions, and governments as a management consultant with PwC and IQVIA (formerly QuintilesIMS) and has a niche as a cancer researcher who published a seminal paper on pancreatic cancer immunology in the journal, gastroenterology.
He holds a PhD in cancer biology from the University of London, a Masters degree in Human Molecular Genetics from the Imperial College London and a Masters in Business Management from the Claremont College, California.
Under Obasi's regime, 54gene has invested approximately $5m in the building of world-class genomics and diagnostics infrastructure in Africa and have provided 300+ research jobs to local talent within the Nigerian ecosystem.
In education, 54gene has re-invested in knowledge transfer, educating individuals to develop internationally competitive skills in the field of genomics within the African continent and has empowered African Genomics researchers beyond collecting data and insights but granting them access to anonymised data for publications in international peer-reviewed journals.

Olugbenga Agboola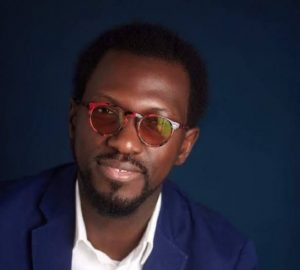 Olugbenga Agboola is the CEO as co-founder at Flutterwave Inc., a company that offers payment technology and infrastructure which enables banks and global merchants to accept and process payments on the web, mobiles, ATM, and POS.
He has contributed to the development of fintech solutions at several tech companies. Olugbenga served as the product manager at Google where he worked on the company's payment product, Wallet. He also led Access Bank's digital innovation drive in 2014 as its head of digital factory and innovation.
As an entrepreneur with two successful exits, a senior Entrepreneur-in-Residence at the Africa fintech foundry and the head of innovation, product management and digital banking at Access Bank Plc, he was listed as one of the Quartz Africa Innovators 2019. He partook on the panel for the US Africa Business Summit in Maputo, Mozambique, where he spoke during the session "Transforming African Economies Through Digitalisation on 20 June 2019".

In May 2019, he was selected as one of six African entrepreneurs to join Endeavor, a non-profit organisation that supports high impact entrepreneurs around the world. He was part of the Young African Leaders Initiative at the Young African Leaders Initiative Network from May 2014 to June 2015.

Under Olugbenga's leadership, Flutterwave has completed its Series B extension round of financing. The latest round of the financing includes investments from MasterCard, CRE Ventures, Fintech Collective, 4DX Ventures and Raba Capital. On January 21, 2020, he raised $35 million in order to facilitate more payments in order to expand Flutterwave's operations to other countries.
He is part of the board of directors for the Corporate Council on Africa and the Chairman of the Board of Directors at the Great Ife Alumni Association Inc, constituted of graduates and associates of Obafemi Awolowo University in Nigeria. Olugbenga became a member of Fast Company's, a monthly American business magazine, Impact Council, consisting of entrepreneurs, technologists, corporate chieftains, and designers in 2019.
His educational background includes a management programme from the Wharton School, a Masters degree in Project Management and Advanced Computing from the University of Westminster, an MBA from the Massachusetts Institute of Technology (MIT)- Sloan School of Management. Additionally, he is a certified ethical hacker, security analyst, and Microsoft certified system engineer.
Obi Ozor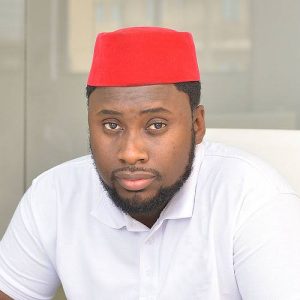 Obi Ozor is the co-founder at Kobo360, a logistic platform that leverages technology to ensure efficiency in the logistics sector. He is a survivor of kidney failure and has not let this limit him.
The logistics platform serves SMEs and eCommerce platforms, leveraging existing infrastructure in providing cost-effective logistics solutions for these Nigerian businesses.
Obi has worked as an investment banker at JP Morgan in 2014 and the director of operations for the ride-sharing platform at Uber Nigeria in 2015 where he played a prominent role in the expansion of Uber Nigeria across Africa after which he ventured into delivery logistics services leaving Uber in 2016.
He was initially admitted into Sacred Heart Seminary Nsude, Enugu, for his secondary education but was diagnosed with second stage kidney failure which interrupted his academics. Obi survived the illness after four years and then relocated to the United States where he completed his high school education.
Later on, he proceeded to the University of Pennsylvania where he bagged a Bachelor of Arts degree in International Relations and Finance.
In the technology category of Fortune Magazine, Obi received an honorary recognition after effectively scaling the startup alongside co-founder Ife Oyedele II.
"It's an absolute honour to be named in Fortune's list alongside some of the world's greatest high impact leaders," Ozor said on receiving the recognition from Fortune. "To have an international platform recognise our innovative approach to solving global logistics challenges is a tremendous honour and I hope this accolade inspires other young African business leaders."
Launched in 2017, the company has reached five other African markets including Cote d'Ivoire, Ghana, and Kenya, serving over 1,000 small businesses and large corporations such as DHL, Maersk, and Unilever with more than 23,000 truck drivers on its platform.
Having raised over $36 million, Kobo360 is the only logistics and mobility startup among the top five African startups with deals worth more than $1 million in 2019. Backed by both local and foreign investors including; Goldman Sachs, International Finance Corporation, and Y Combinator, the company boasts of a fleet of over 10,000 trucks and is providing affordable end-to-end haulage services in countries where it has a presence.
In 2019, Obi Ozor was named the Young Business Leader of the Year and Innovator of the Year at the 9th All Africa Business Leaders Awards held in partnership with CNBC Africa. Most recently, he was selected to be a part of the Endeavor Global Entrepreneur network of high impact entrepreneurs.
While the works of these ones haven't gone unnoticed, we look forward to the recognition of many more Nigerian entrepreneurs who are blazing the trail in their different fields.
---
Got a story worth telling? Shoot us an email with SUBJECT — "Story Worth Telling" — to [email protected].