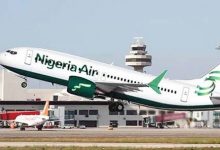 Nigeria Air Logo: Is the Nigerian Government Paying Lip Service to Its Youth Innovation Drive?
On Wednesday, 18 July, 2018, Nigeria's Minister of State for Aviation, Hadi Sirika unveiled the name and logo of the country's national carrier, Nigeria Air. The unveiling held at the Farnborough International Airshow in London.
The logo, which is a green and white ribbon has an eagle hidden in sight was designed by from6 communications, a Bahrain-based integrated marketing, and communications agency.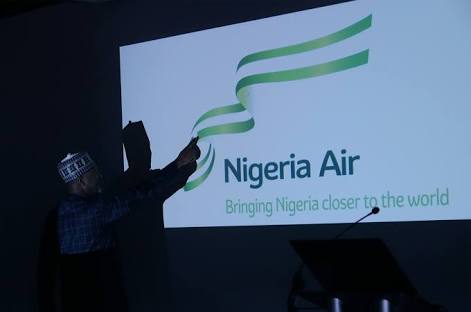 The decision of Nigeria's  Ministry of Aviation to outsource the logo design is shocking as it negates the buy Made-in-Nigeria campaign which was championed by the Federal Government in 2017. The campaign's aim was to encourage Nigerians to patronise ''Made-in-Nigeria'' products and services.
Being a country of over 180 million people, Nigeria is home to many branding and advertising agencies of international repute that could have handled the logo design and maybe even come up with something better. This brief was a missed opportunity for the country to have showcased one of its major talents on a global scale.
Worthy of note is that the Vice president, Prof. Osinbajo's visit to Silicon Valley earlier this month was to draw global attention to Nigeria's growing talents in the creative space. It is however ironic that this unveiling which came a few days after the silicon valley visit is in total contrast as it does not in any way promote Nigeria's local content.
It would have been very interesting to have Nigerian logo designers showcase their talents in a competition and a winner picked from among them. This is bearing in mind that on Saturday, June 27, 2018, the Ministry of Aviation through the Aso Rock Twitter handle, announced the launch of a programme inviting Nigerian youths and students to contribute their ideas and creativity in naming the new Nigerian carrier.
Ministry of Aviation is launching an engagement programme inviting the Nigerian youths and students to contribute their ideas and creativity in naming the New Nigerian carrier. Participate online at: https://t.co/0TYVJ9bj1Y.

— Government of Nigeria (@NigeriaGov) June 27, 2018
This would have promoted home-grown content and perhaps, proven to the not-lazy Nigerian youths that the government is genuinely interested in their affairs and development. Without a doubt, it would have been an undeniable source of pride to the country's vibrant youths.
This singular act again reopens the wounds of the Nigerian youths who have in recent times wondered if the government really believes in them and their capabilities. The question  "Does the government believe in the Nigerian Youth''? yet again remains unanswered.