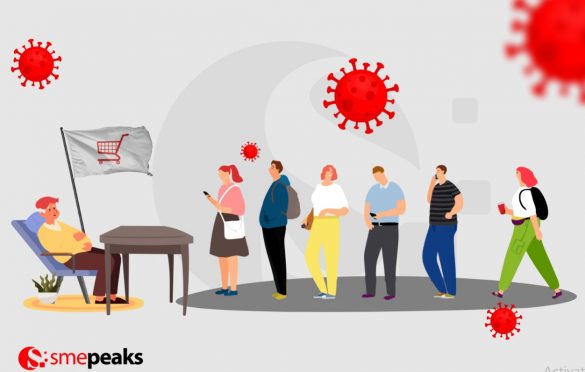 Why is Nigeria's struggling eCommerce space recording new entrants amid pandemic? 
The coronavirus outbreak in Nigeria and other countries in the world has brought many businesses to uncharted territories. In retrospect, no business owner would have imagined the changes their businesses are undergoing at this time.
Interestingly, web-conferencing platforms like Zoom; cloud storage providers; food services; logistics providers, etc. have recorded heightened patronage as they constitute the essential services needed during this outbreak. Even eCommerce platforms haven't been left out. In recent times, players have recorded huge profits off online sales.  This, however, isn't all surprising because the advent of COVID-19 and stay-at-home mandate by many country governments have prompted a lot of people to begin ordering essentials from online shops.
A report states that online sales in the US, in comparison to the average daily sales from March 1-11, increased by 25% from March 13-15. Additionally, the retail eCommerce sales are projected to grow globally to $6.54 trillion in 2022 as against $3.53 trillion in 2019. These, coupled with the fact that the pandemic has stirred more people toward online shopping could be the reason more companies in Nigeria have begun spreading their tentacles into the eCommerce industry.
Covid-19, eCommerce, and new entrants
Barely four months after Flutterwave — a fintech startup which has its core in providing ePayment gateway infrastructure for merchants across Africa — secured a $35 million in a Series B round, it launched Flutterwave Store, an online digital shop for African business owners to sell their products.
Although the company revealed that development is its way of responding to the coronavirus pandemic that has ravaged many African countries in the last two months, the Chief Executive Officer — Olugbenga Agboola — disclosed that the service will still be available when the pandemic is over.
Our response to the Covid-19 lockdowns that has halted economic activities & threatened livelihoods is to fight for you, and with you.

And that's why we've created a simple & seamless product: Flutterwave Store.

Read more here👉🏽 https://t.co/zLK88PvuvN pic.twitter.com/onGqoilmT3

— Flutterwave (@theflutterwave) April 30, 2020
Similarly, Farmcrowdy — a technology-driven crowd-funding for farmers in Nigeria– recently introduced Farmcrowdy Foods: a digital marketplace that enables consumers to purchase fresh food products from their homes.
Introducing Farmcrowdy Foods!@FarmcrowdyFoods is a one-stop digital marketplace that allows consumers to conveniently purchase highly affordable fresh food products from the comfort of their homes. #FarmcrowdyFoods #Farmcrowdy #FreshFoods @farmcrowdy pic.twitter.com/CCkscunjSc

— Farmcrowdy Foods (@FarmcrowdyFoods) April 29, 2020
While we cannot tell whether or not the eCommerce pivot has been in the growth plans of these companies, we know for sure that this new development is not peculiar to Nigeria.
Recently, Shopify — a Canadian multinational eCommerce company launched "Shop", a dedicated shopping app that enables customers and Shopify merchants to track their packages more efficiently. There's a plausible explanation for Shopify's recent expansion of product line. At the onset, Shopify began as an eCommerce platform for merchants across the world. Hence, it isn't out of place for the platform to invent better ways to make its sellers retail more conveniently at such a precarious time.
However, given the instability of the Nigerian eCommerce space, it's surprising to see the likes of Flutterwave and FarmCrowdy go mainstream eCommerce despite having their core in payments and agritech respectively.
This obviously begs a lot of questions and we'll begin with the very basic one.
Tracing the struggles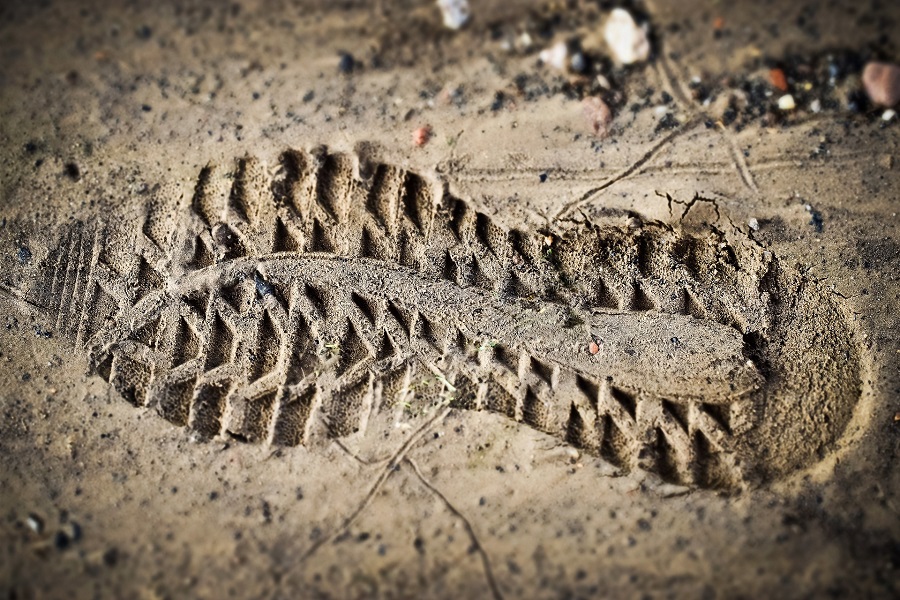 Over time, there have been conversations about the viability of the eCommerce industry in Nigeria. Between 2017 and 2020, a couple of eCommerce platforms have either been shut down or declared unprofitable.
Going back 2017, Efritin, an eCommerce platform in Nigeria went under after citing that the economic conditions are not favourable for smooth running of the business.
Similarly in 2018, OLX, a subsidiary of Napsers closed down all of its operations in Africa except South Africa. In the same year, one of the forerunners of  Nigerian eCommerce, Konga (popularly seen as Jumia's Twin due to the market weight it pulls) had to save itself from going down the drain like others by merging with Yudala, an offline counterpart, under the leadership of Zinox Group.
A year had barely passed after all these occurrences when DealDey, another one of Nigeria's foremost eCommerce platforms (renowned for championing the online coupons/deals culture) silently shut down its operations in 2019. Although only these recognised platforms made news rounds, there were records of other smaller players and emerging entrants which didn't survive either.
And amidst all the mergers, acquisitions, winding downs and exits, Jumia, one of the key industry players also had its struggles; chief among them is hitting the profitability mark.
In April 2019, claiming the "Unicorn " status, Jumia launched its Initial public offering (IPO) on the New York Stock Exchange (NYSE), selling 13.5 million shares at $14.50 each to raise $196 million, while trading with the stock symbol "JMIA".
An unprecedented downturn shortly followed the IPO when a stock commentary website — Citron Research — released a report (PDF) claiming that the company shares were valueless; thus nullifying and questioning Jumia's "Unicorn" status. What ought to be a major feat for the "Amazon of Africa" soon became a dent and the aftermath was a sharp fall in its stock prices.
Jumia further triggered concerns when it closed its eCommerce arms in Cameroon and Tanzania in December 2019 and laid off staff in Kenya. Additionally, the suspension of Jumia Foods, — its food and drinks delivery service in Rwanda — and sales of one of its subsidiaries, Jumia Travel (the website now redirects to Travelstart) are further indications that Jumia might be having a lot of troubles in its paradise.
If all of these previously facts and events were any indicators of the future, we can establish that Jumia and other eCommerce companies are still struggling to find their feet in the disintegrated African market. And this is where the concern lies; if existing players are still struggling to stay afloat, what's the holy grail for new entrants — do they stand a chance?
Deeper dive into eCommerce drawbacks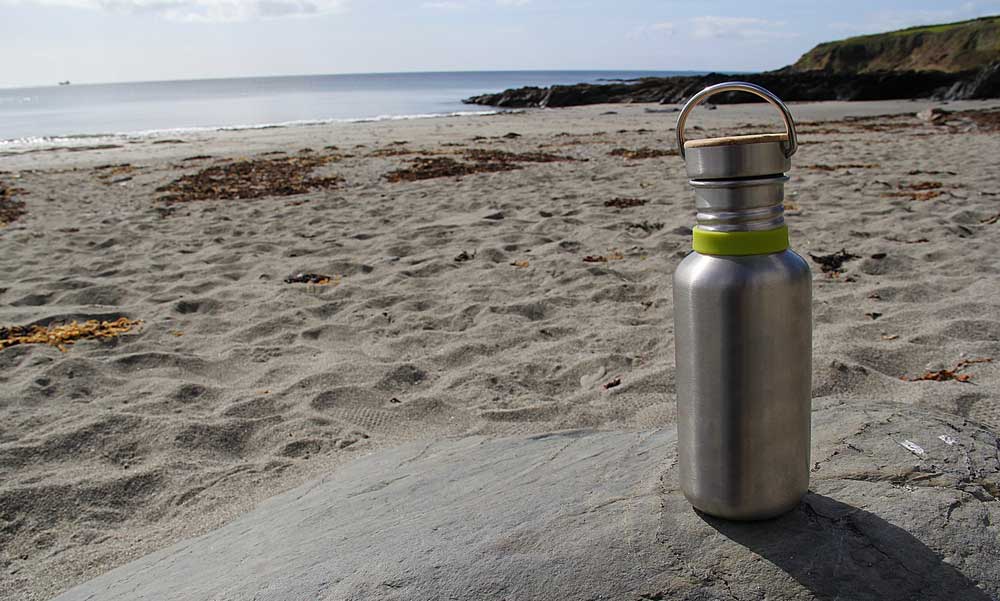 A report by Mckinsey states that wholesale and retail sales are already the third-largest contributors to Nigeria's GDP. In the same vein, Nigeria's eCommerce space is estimated to worth about $12bn. Given these impressive figures, and promising stats, why is the eCommerce industry still nothing to write home about?
There are a lot of pointers to the drawbacks of eCommerce in Africa. Narrowing down to Nigeria, a nation with over 200 million inhabitants and the largest economy on the African continent, manufacturers and retailers across every sector have a common bane — the low purchasing power of the citizens.
This coupled with mobile and digital infrastructure, low internet and smartphone penetration, logistics problems, trust issues, payment infrastructure, and low digital literacy sum up to frustrate eCommerce players in the country. And while in recent times, a lot of interventions and initiatives have grown to address these problems, including the government's recent adjustments of the minimum wage, it's becoming increasingly difficult for the average Nigerian to part way with their hard-earned income.
And limited disposable income only makes the people settle for "must-haves"  not "nice-to-haves".  While all these remain glaring, the economic downturn currently playing out across the world — no thanks to Covid-19 — is another tussle against eCommerce thriving in Nigeria.
This same downturn has forced a lot of companies to accept the harsh reality and either trim down their workforce or impose up to 40% pay cut on staff salaries.
One of the companies facing this heat is IROKO, Nigeria's leading online aggregator of local content which serves both the local and diasporan audience. In a recent blog publication made by Jason Njoku, the founder and Chief Executive Officer, it was disclosed that the company has furloughed 28% of its staff in Nigeria.
Comparably, Access bank which recently merged with Diamond bank, another commercial bank in Nigeria,  to arguably create Nigeria's largest commercial bank has revealed plans to downsize and slash the salaries of its employees this May. Although the bank later rescinded on the lay-off end, the Central Bank of Nigerian has also restricted banks from shelving off employees at such a destabilised timing, to avoid more economic upheaval.
If anything, it's a clear indication that COVID-19 hasn't only impacted the health but also the financial balance of individuals. Given this sudden reality, not so much can be said for the citizens of a country who have been struggling to attain stability and make ends meet, long before the pandemic. And for most Nigerians, parting away with the little they have for the uncertainty of eCommerce promises is all too risky.
All of these make it highly doubtable that there'd be money going around to encourage online shopping, post-Coronavirus. Indeed, the eCommerce space in Nigeria still has a lot to grapple with.
Following the 2003 Severe Acute Respiratory Syndrome (SARS) pandemic in China, a report disclosed that the outbreak was instrumental to the advancement of eCommerce in the country.
Going by the increasing shift in internet culture during current Covid-19 crisis, consumer behaviour on eCommerce, and other established facts, it makes one wonder if  just like China, there'd be a rebound in the eCommerce scene in Nigeria, and across Africa.
Perhaps, there's something we aren't getting yet. While the players we've contacted so far have only given us obvious answers, we'd be reaching out to more in the next couple of days, hoping to connect the dots.
In the meantime, one mind-boggling question that begs to be answered is, will more Nigerians embrace online shopping despite rising pay cuts and layoffs?
---
Got a story worth telling? Shoot us an email with SUBJECT — "Story Worth Telling" — to [email protected].