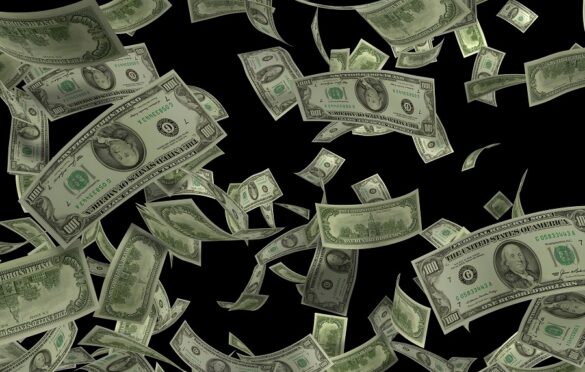 Tracking March, the month of investment rain on Nigerian startups in Q1 2021
As if to compensate for the previous year, 2021 has been a fascinating one with various happenings in the African startup landscape. The first quarter of the year saw several African startups announcing funding rounds almost every month. But March seems like the climax of the quarter. More than six startups made public their latest investments in March, from seed round to series A. 
Kuda bank is first on our list. 
Kuda bank raises $25 million in a Series A round
Nigerian-based digital banking startup, Kuda Bank, was one of the notable startups to raise funding in March. The licensed microfinance digital bank allows its users to track their spending habits and savings.
Interestingly, Kuda has secured a total funding of $36.6 million just within two years of inception. Its recent $25 million Series A round follows a prior raise of $10 million in November last year.
The round was led by Valar Ventures, a US-based venture capital fund founded by Andrew McCormack, James Fitzgerald and Peter Thiel, with Target Global, the European venture capital firm participating in the round.
The digital banking startup was founded by Babs Ogundeyi and Musty Mustapha in 2018 and allows money transfer and deposits across the country.
After Flutterwave's $170 million raise, the startup hit a valuation above $1 billion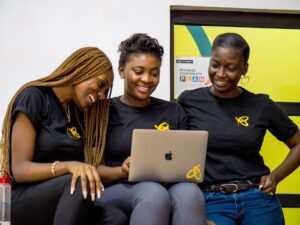 Fintech startup, Flutterwave provides a payment infrastructure for global merchants and payment service providers.
The startup clinched unicorn status after raising $170 million in Series C funding from investors including growth-equity firms Avenir Growth Capital and Tiger Global, who led the round, DST Global, Early Capital Berrywood, Green Visor Capital, Greycroft Capital, Insight Ventures, PayPal, Salesforce Ventures, Tiger Management, Worldpay FIS, and 9yards Capital.
This round follows the company's raise of a $35 million Series B round last year. In total, Flutterwave has raised $225 million and is one of the few African startups to have secured more than $200 million in funding.
Headquartered in San Francisco, California, the startup was founded in 2016 by Iyinoluwa Aboyeji and Olugbenga Agboola. Flutterwave currently operates in 20 African countries.
Bankly's $2 million seed funding round
The fintech startup Bankly, which was founded in 2018 is focused on digitising the informal "thrift collections" system, popularly known among Nigerians as ajo, esusu or adashe.
The startup's $2 million seed round was led by Vault, a student loan provision company. Other investors that participated in the round include Plug and Play Ventures, Rising Tide Africa and Chrysalis Capital.
Addressing the issues in the system including financial insecurities, limited access, and a lack of customer data, Bankly leverages digital technology to ensure that customers can securely save their money offline and online.
The fintech startup seeks to expand its customer base and enhance convenience in its service reaches across Nigeria.
Tomilola Adejana, chief executive officer (CEO) and co-founder of Bankly reiterated the company's goal to continuously serve customers directly via offline and online channels while meeting the needs of the unbanked. 
Y-Combinator backed startup, Afriex raised $1.2 million seed round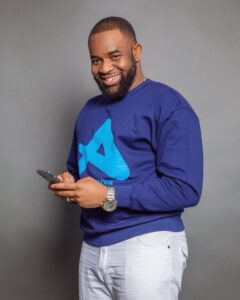 Led by Launch Africa, the round included Y-Combinator, the SoftBank Opportunity Fund, Future Africa, Brightstone VC, Russell Smith, Mandela Dixon, Processus Capital, Uncommon Ventures, A$AP Capital, Furquan Rydhan, Precursor Ventures, Ivernet Holdings, and Andrea Vaccari.
Afriex's $1.2 million raise would enhance the startup's vision to scale across Africa while boosting its service offerings which allows users to deposit cash on its app, send money to a bank account or another user, and withdraw money from a connected bank or debit card.
Initially based in the United States and in Nigeria, the startup now intends to expand even further. The platform processes millions of dollars in payments each month for thousands of Africans in the diaspora and on the continent.
Founded in 2019 by Temitope Alabi, Afriex smoothens the process for immigrants to send money home. The startup leverages stable coins — a cryptocurrency backed by the US dollar — to offer remittance services.
Termii Network closes $1.4 million seed round
Nigerian-based digital communications startup, Termii disclosed its $1.4 million seed round.
Co-led by Future Africa and Kepple Africa Ventures, the round included investors such as Acuity Ventures, Aidi Ventures, Assembly Capital, Kairos Angels, Nama Ventures, RallyCap Ventures and Remapped Ventures.
Ham Serunjogi, co-founder and CEO of Chipper Cash; Josh Jones, former co-founder and CTO, Dreamhost; and Tayo Oviosu, co-founder and CEO of Paga were angel investors that also participated in the round.
Launched in 2017, the startup was founded by Gbolade Emmanuel and Ayomide Awe, both of whom were driven by a goal to build exceptional communication channels. Also, the startup has subsequently secured investment from Lagos-based VC Microtraction.
Termii claims its API-based communication infrastructure caters for more than 500 fintech startups across Africa and has over 1,000 businesses including developers, leveraging it. Startups like uLesson, Yassir, Helium Health, PiggyVest, Bankly, Paga and TeamApt are some of these businesses. 
Kwik Delivery raises $1.7m pre-Series A funding round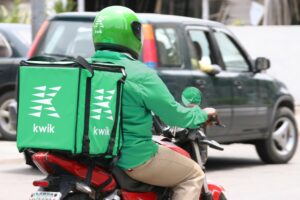 On-demand logistics startup, Kwik Delivery which links up businesses to independent and dispatch riders, announced its $1.7 million pre-Series A funding round.
Investors that took part in the round included Rising Tide Africa, UFP Fintech Fund, Thorburn Investments Nigeria, and angel investors such as Denis Thebaud, Stefano Piotti, Lady Mayden Ibru, Yves Guillemot.
Emphasising the startup's success since launch in 2018, Romain Poirot-Lellig, founder and CEO of Kwik Delivery said:
"Kwik Delivery has demonstrated to customers and investors alike its efficiency as well as the relevance of its bold technology-based approach during a most challenging period".
Kwik Delivery was founded by Olivier Decrock and Romain Poirot Lellig and provides a B2B-focused, on-demand, and last-mile delivery service in Lagos.
Curacel's $450,000 pre-seed round
Insurtech startup leveraging artificial intelligence to detect online fraud, Curacel, has raised $450,000 in pre-seed funding.
Investors included in the round were Atlantica Ventures, Consonance, Kepple Ventures and other African angel investors. According to the startup, the investment will be used to expand its reach across Africa while enhancing its goal to provide sustainable solutions to problems in the insurtech sector.
Launched in 2017, the startup works with insurance companies including AXA Mansard, Liberty Health, Old Mutual. Also, it claims to have reached over 800 hospitals in Nigeria, Ghana, and Uganda, and plans to expand into 10 new African countries by the end of 2021.
WORTHY MENTIONS 
[Ghana] E-health Ghanaian startup, Redbird raises a $1.5 million seed round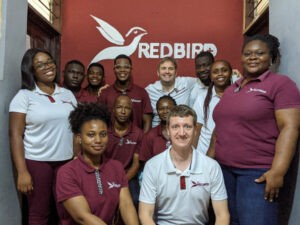 Participating in the round was Johnson & Johnson Foundation and Newtown Partners via the Imperial Venture Fund. Having raised $1.5 million the startup has now secured a total investment of $2 million with initial investors including coLABS and Founders Factory Africa.
Expressing his excitement, Redbird co-founder and chief executive officer (CEO) Patrick Beattie emphasised the benefits of partnering with Johnson & Johnson Impact Ventures and Newtown Partners. In his statement during the announcement of the round, he said Newtown and Imperial's expertise in African supply chains, coupled with Johnson & Johnson's commitment to improving care for vulnerable populations, would create strong support for Redbird's vision to revolutionise health monitoring.
Also emphasising his pleasure, Llew Claasen, managing partner of Newtown Partners highlighted Redbird's potential to drive significant value to the broader healthcare value chain, and stated that the startup will be supported as they prove out their business model and scale across the African continent.
Redbird partners with pharmacies to provide rapid test technology for chronic and acute conditions, enabling them to reach out to a larger audience while ensuring convenience in monitoring the health of patients wherever they are.
[Egypt] Koinz's $4.8 million seed round will help broaden its reach across Africa
Focused on leveraging the fast-growing smart technologies, Koinz serves as a growth intelligence engine for restaurants to make smarter business decisions while increasing revenue using a data-driven approach.
The recent round sets the startup's total funding amount to $4.8 million, its first and applaudable raise since 2018. Justin Mateen, co-founder of Tinder, an American geosocial networking and online dating application led the round with featured investors including 4DX Ventures and angel investors from Egypt, Turkey and Saudi Arabia.
According to the startup, the fund will be used to expand and speed up its growth across middle East Africa while enhancing the buildup of a team capable of achieving its goals and visions.
Emphasising Koinz's goals and visions, 4DX managing partner Peter Orth pointed out how the startup has scaled in providing services that are of benefit to both the consumers and restaurant owners across the Middle East.
[Nigeria] Plentywaka will receive $120,000 after its acceptance into Techstars accelerator programme
Nigerian bus-hailing startup, Plentywaka, is one of the startups to get accepted into the Techstars Toronto accelerator programme, class of 2021.
The accelerator provides funding of $120,000 at a 6% equity to its startups. Hence, including nine other startups, Plentywaka is entitled to securing the stated funding amount.
Launched in 2019, the startup was founded by Onyeka Akumah, Johnny Ena, John Shaibu and Afolabi Oluseyi. The startup operates via an application which connects customers to bus rides at fixed rates.
So far, the startup has raised a total funding of $420,000 from investors including Techstars Toronto Accelerator, Niche Capital, Microtraction and Emfato Holdings.
[Nigeria] TalentQL gets backing from Techstars accelerator programme. $120,000 funding to be secured
Two weeks after Plentywaka announced its acceptance into Techstars Toronto accelerator programme, Nigeran-based TalentQL also joined the programme.
Focused on recruiting and outsourcing talents in technology and engineering, the startup was founded by Adewale Yusuf, Opeyemi Awoyemi and Akintunde Sultan, also founders of Techpoint Africa, Jobberman and DevCareer respectively.
So far, the six-month-old startup has secured a total funding of $300,000 and will further receive $120,000 investment from the accelerator programme.
In a statement from the managing director of Techstars Toronto, Sunil Sharma, the rapid increase of innovative talents in technology sectors such as finance, mobility and e-commerce was emphasised. It was noted that Nigerians and Africans across the continent are contributing more to supporting tech companies across the world, and hopefully, this will be a sustainable phenomenon.
[Nigeria] Quidax joins nine other startups to receive $120,000 in Techstars accelerator programme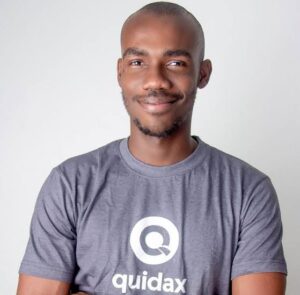 Along with Plentywaka and TalentQL, Quidax also made it into Techstars Toronto accelerator programme.
The startup is a digital assets exchange company focused on sales and purchase of bitcoin, ethereum, ripple, litecoin and other crypto currencies, using local currencies.
Founded by Buchi Okoro and Uzo Awili in 2016, the startup has secured a total funding of $620,000 from Techstars Toronto Accelerator, Techstars and Genesis Node Capital.
Accessed via iOS, Android app or the website, the platform combats the issue of exploitation while trading in the cryptocurrencies market.
[Nigeria] Korapay is among the startups to receive $120,000 in the Techstars accelerator programme
Also in the trading sector, Korapay enables businesses to send and accept payments, leveraging sustainable payment solutions locally and globally.
The startup was founded in 2017 and is funded by four investors including Panache Ventures, Techstars, Techstars Toronto Accelerator and Ramen Ventures.
Founded by Bryan Uyanwune, the startup enables business merchants to leverage a strategy and a culture of doing business that focuses on creating a good customer experience.
---
Got a story worth telling? Shoot us an email with SUBJECT — "Story Worth Telling" — to [email protected].