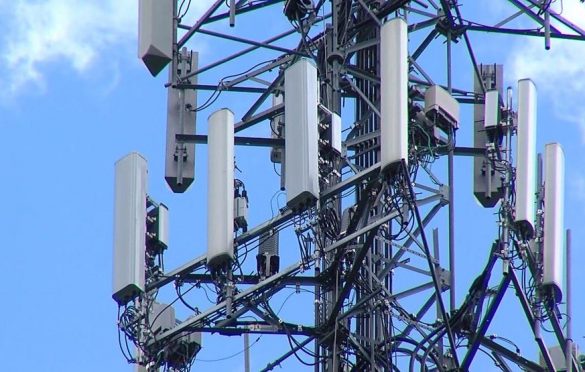 Nigeria's Massive Internet Users' Growth May Potentiate the Success of ICT-Based SMEs or Not
Internet penetration in Africa has been garnering pace over the last half-decade, as the continent seeks to close the ICT gap with the western world. To affirm this trend, three African countries made the world's top 25 countries of internet users between 2013 and 2018.
In 2017, Nigerians were the highest internet user in Africa making up 27.4% of the continents total usage.
Recently, it was reported that internet users in Nigeria increased marginally to more than 111.6 million in December 2018. The Nigerian Communication Commission (NCC) made this known on Monday, January 21 in its Monthly Internet Subscribers Data for December posted on its website.
The data showed that overall internet users increased to 111,632,516 in December 2018 from the 108,457,051 recorded in November 2018, this shows an increase of 3,175,465 new subscribers.
The data also revealed that Airtel, MTN and Globacom gained more internet subscribers during the month under review, while 9mobile was the big loser. MTN gained the more with over about 5% new internet users in December 2018, Airtel was second, gaining about 3% new users while Globacom was the third gainer with 1% increase internet users. However, Nigeria's fourth service provider 9mobile was the big loser, losing 1, 388, 93 internet users in December 2018.
Could cheaper mobile phones, broadband connection be fostering the rise?
At the end of 2016, there were 420 million unique mobile subscribers in Sub-Saharan Africa, equivalent to a penetration rate of 43%. The region continues to grow faster than any other region; the compound annual growth rate (CAGR) of 6.1% over the five years to 2020 is around 50% higher than the global average.
"Inexpensive mobile phones and mobile broadband connections are driving Internet access and usage in countries where fixed internet has been out of reach for consumers, whether that's due to lack of infrastructure or affordability," said Monica Peart, Senior Forecasting Analyst at eMarketer.
According to Monica, while growth in developed markets is saturated, there is still room for growth in Africa and other emerging markets. Arguably, the rise of cheap smartphones will allow vast portions of the population – from middle classes in cities to small businesses in rural areas – access to mobile broadband.
It's evident that we are currently undergoing a mobile digital revolution with consumers, networks and even media companies waking up the possibilities of 3G and 4G technology.
Report has also shown that mobile subscriptions are growing fast in sub-Saharan Africa, with Nigeria, South Africa, Kenya, the Democratic Republic of the Congo and Ghana leading the sub-region. The report predicts this will rise to about 930 million by late 2019, with three in four mobile subscriptions at the time to be internet inclusive.
The Pointer
It's OK to attribute these rising numbers to the fact that  Africans are realising the potentials in ICT-based enterprise. Surveys reveal that about 40–50% of small and medium-sized enterprises (SMEs) in Africa use computers for business, while about 35% use the Internet.
Nigeria, like most developing nations of the world, is beginning to realise the role information and communication technology has to play for sustainable socio-economic development.
This is has been captured in the National Development Plan- Nigeria's Vision 2020 and ICT Strategic Roadmap 2017-2020 and the private sector has already keyed into it.
The increasing globalisation driven by ICT makes it imperative for Nigeria as an emerging market to irreversibly consider the application and promotion of ICT strategy to facilitate its rapid growth and development in both formal and informal sector of the economy.