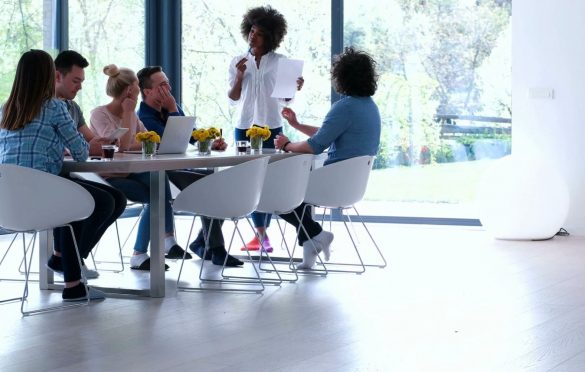 Enter the JICA's 2020 NINJA Business Plan competition for startups 
The Japan International Cooperation Agency (JICA) coordinates official development assistance for the Japanese government in developing countries. This year, it announced the launch of the Next Innovation with Japan (NINJA) Business Plan competition for emerging startups during the COVID-19 outbreak.
The NINJA Business Plan competition targets startups from 19 African countries such as Angola, Burkina Faso, Botswana, Cameroon, Côte d'Ivoire, Egypt, Ethiopia, Ghana, Kenya, Madagascar, Mauritius, Nigeria, Rwanda, Senegal, South Africa, Tanzania, Tunisia, Uganda, and Zambia to enrol in its programme.
Eligibility
Startups must be a profit or non-profit organisation registered entity as proposals from individuals will not be accepted

Businesses should have their head office or a branch in one of the above-mentioned countries

Startups must have a strong management team of at least two people

Participating organisations should have an innovative product or service in response to the pandemic and post-pandemic society or have a feasible business plan to create prototypes.
Nature of the contract with JICA
When applying, each company should submit a business plan with the Key Performance Indicators (KPIs) that can be achieved within six months

Before the contract, JICA examines details of the proposed activity and the validity of the project and may request additional documents to determine the detailed activity outlined in the contract

After the contract is signed, startups must submit monthly reports about the KPIs to JICA

JICA will determine the  payment schedule and will make no advance payment at the commencement of the project

Proposals submitted should be commercially oriented

JICA's finance is not equity-based, however, successful applicants will be obliged to report the progress of their activities by which JICA will make disbursement 

JICA shall establish an evaluation board with outside evaluator experts under strict confidentiality to evaluate proposals.
Benefits
JICA shall cover the budget of the activities up to $30,000 

A visit to Japan as part of investment/business matching for startups.
How to apply
Visit the online portal of NINJA Business Plan competition to apply
The application should be done on or before Wednesday, July 29, 2020. 
---
Got a story worth telling? Shoot us an email with SUBJECT — "Story Worth Telling" — to [email protected].