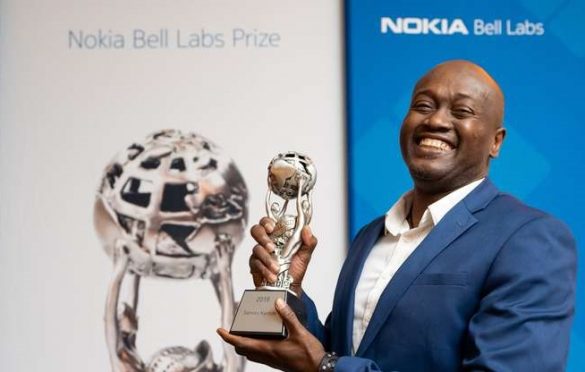 Game Changing Innovators Can Now Apply to Nokia Bell Labs Prize 2019
Applicants are invited for the Nokia Bell Labs Prize 2019 for innovators from around the globe. The competition seeks to recognise proposals that would change the game in the field of information and communications technologies.
Impactful ideas that have the potential to change the way people live, work and communicate with each other in web applications, cloud services, information theory, coding theory, computational sciences, cryptography, distributed systems, data privacy, mathematics of networks, modulation schemes, amongst others are welcomed.
Benefits
Bell Labs will be awarding

1st prize of $100,000
2nd Prize of $50,000
3rd prize of $25,000

All three winners will also be considered for the unique opportunity to work within the world-renowned Bell Labs to further explore their ideas, following the end of the competition.
Eligibility
Open to innovators from participating countries around the globe.
Applicants must register and submit proposals in the general areas of information and communications technologies. Applicants who register have to acknowledge that they have read, understood, and agree to the Terms and Conditions;
If there are applicants who want to include team members then all team members have to register and accept the Terms and Conditions. Only four members per team are allowed;
Applicants who advance to stage two have a more detailed agreement to fulfil because they may be exchanging intellectual property with Bell Labs in the process of application.
Application
Interested applicants could apply online on or before Friday, April 26, 2019.
---
Never miss an important story during the week. Subscribe to smepeaks weekly newsletter now.