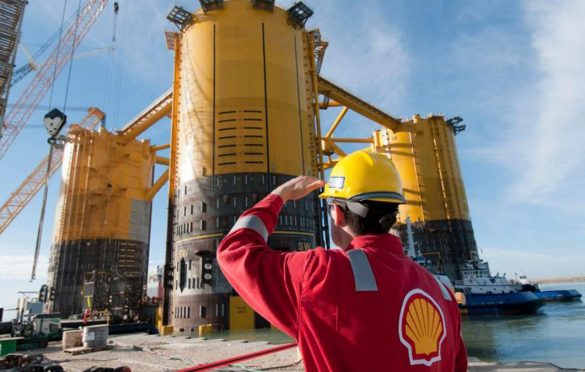 Thinking of building a long-lasting company? Learn from the success secrets of these decades-old businesses
When we think of today's most innovative companies, we often list those that are less than a decade old, based in Silicon Valley and have recently gone public. Arguably, more impressive are companies that have been around for not just 5 years or 10, but 20-plus decades before the internet.
These companies haven't just scaled through, but, they've reinvented themselves multiple times, acquired and sold entire business divisions and remained at the forefront of branding and marketing. They've simultaneously leveraged their timeless appeal and adapted to stay current.
Definitely, it takes resilience and willingness to change to weather more than a decade storm and unfavourable conditions of doing business in Nigeria today. Here are some companies that have managed to stay relevant and position in a way upcoming businesses could learn a thing or two from.
Aero Contractors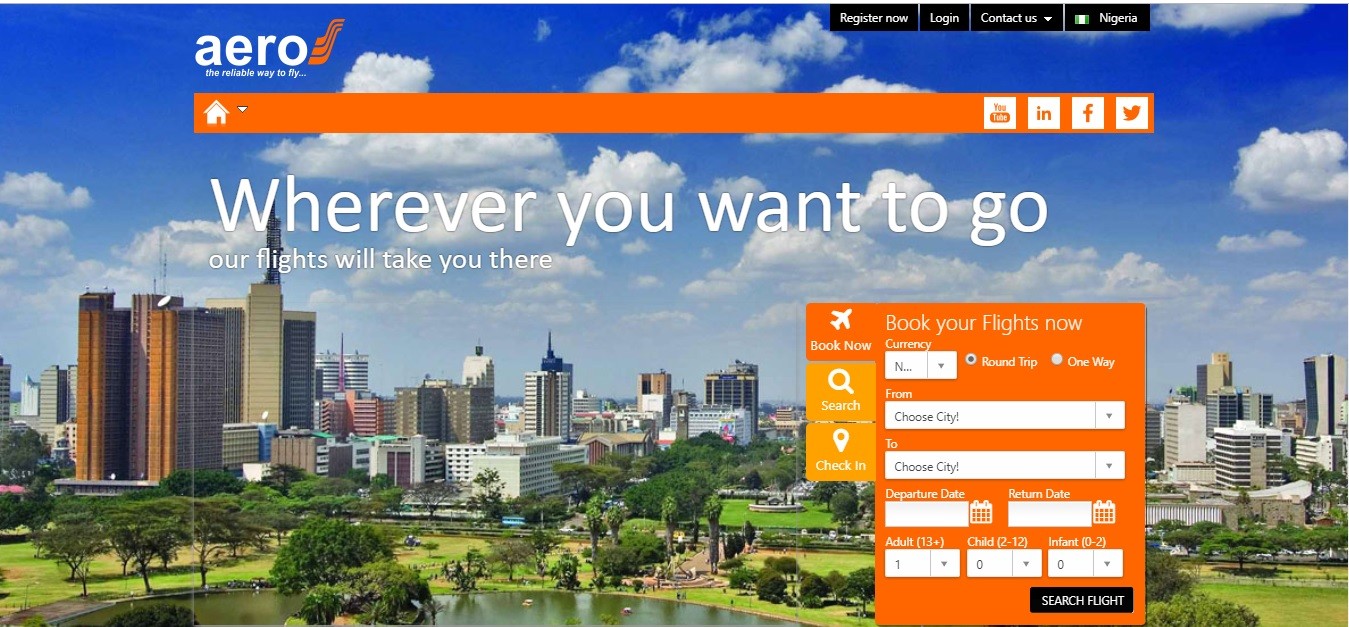 Aero Contractors of Nigeria was founded in 1959 wholly owned by Schreiner Airways B.V of the Netherlands. It became a company with initially 40% Nigerian holding in 1973 and subsequently 60% in 1976.
In January 2004 Schreiner Airways was bought by Canadian Helicopter Corporation(CHC) which acquired 40% holding of Aero contractors while 60% majority share remained within the Ibru family group, which currently own it.
Aero has gone on to provide both rotary and fixed wing services to all the major oil, gas and related support companies working in Nigeria and in West Africa sub-region. Aero has grown from oil service provider to a leading regional schedule carrier equipment operator. Since 2000 when the airline commenced scheduled commercial operation, it has emerged to become the first choice of customers in the region.
Lessons for entrepreneurs
Upcoming businesses can be consistent in offering reliable services and best value whilst introducing new initiatives into the local market to empower more people.
Dangote Group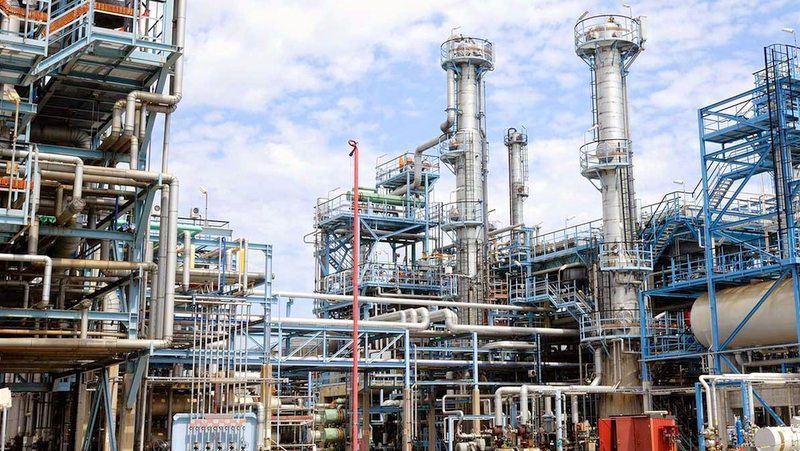 Dangote Group is one of Nigeria's most diversified business conglomerates with a hard-earned reputation for excellent business practices and products' quality with its operational headquarters in the bustling metropolis of Lagos, Nigeria. The group activities encompass a wide range of sectors including cement, sugar, salt, condiments, flour, packaging, energy, port operations, fertilizer and petrochemicals.
Dangote Group corporate strategy has evolved as its businesses have grown, matured, and diversified into new sectors and regions over the last four decades. Starting out as a bulk commodity trading concern in the 1970s encouraged by the liberalised commodity import regime of the then Government of Nigeria, by the late 1990s its strategy had transformed to a focus on manufacturing for import substitution.
The early 2000s saw the Group's approach further adjust to strategic asset acquisition in line with the then Government's privatisation policies. Since inception, the Group has experienced phenomenal growth on account of the quality of its goods and services, its focus on cost leadership and efficiency of its human capital. Today, Dangote Group is a multi-billion Naira company poised to reach new heights in every endeavour. The group employs more than 30,000 people, generating revenue in excess of $4.1 billion in 2017.
Lessons for entrepreneurs
Striving businesses should take importantly the quality of goods and services, as well as focusing on cost leadership and efficiency of its human capital.
First City Monument Bank
Initially First City Merchant Bank, it was licensed in 1982 becoming the first local bank in Nigeria to be established without government support. By 1990, the bank became a clear leader in investment banking and increasingly attracts and develops staff. The bank's name change from First City Merchant Bank to First City Monument Bank in 2001, following FCMB's transformation to a universal bank.
In 2005, FCMB through an initial public offering raises over  16 billion towards the  25 billion share capital target stipulated by the Central Bank of Nigeria, becoming one of only 25 banks to achieve this target. From 26 branches in 2005 (pre-consolidation), the bank grows to 150 branches by 2007. FCMB completed the acquisition of FinBank Plc in February 2012 and subsequently merged with FinBank in October 2012.
As of July 2012, it maintains over 310 networked branches in all 36 states of the Federal Republic of Nigeria, making it the 7th largest Nigerian bank, by branch network. FCMB had 133 branches before it merged with FinBank, which had 180 branches. Headquartered in Lagos, Nigeria, the bank in 2018 had an asset of around ₦814.2 billion.
Lessons for entrepreneurs
Entrepreneurs should make sure the communities in which they operate should benefit from their presence, volunteer towards community activities that align with their agenda. That is,  providing customers' needs as well as striving to save their time and increase prosperity
First Bank Nigeria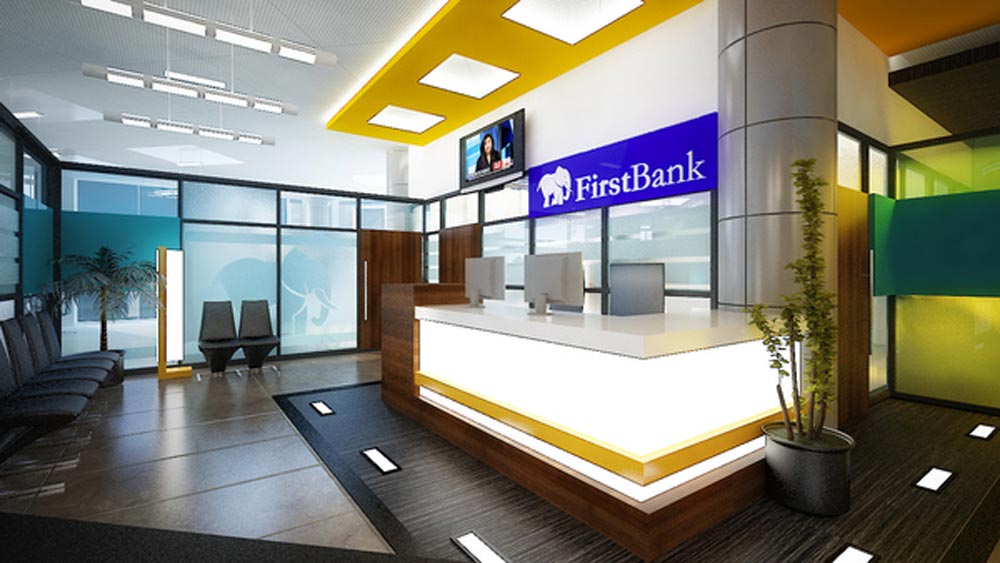 First Bank of Nigeria Limited (FirstBank) is Nigeria's premier commercial bank and most valuable banking brand with over 10 million active customer accounts and more than 750 business locations across Africa, Europe, Middle East and Asia.
Founded in 1894 as the Bank for British West Africa, FirstBank was the very first banking institution to be established on the African continent. With 125 years of shared history, the financial institution seeks to be the clear leader and Nigeria's bank of the first choice. FirstBank has been named "The Best Bank Brand in Nigeria" six times in a row from 2011, through 2016 by the globally renowned "The Banker Magazine" of the Financial Times Group; and "Most Innovative Bank in Africa" in the EMEA Finance African Banking Awards 2014.
As of December 2015, the bank had assets totalling ₦3.9 trillion ($12.2B) and in 2018, FBN declared ₦14.8billion PAT in Q1.
Lessons for entrepreneurs
Dr Adesola Adeduntan, the bank's Chief Executive Officer, speaking on the banks' 125th anniversary earlier this year attributed the bank's success story over the years to focus on providing excellent financial services to meet the needs of its customers. Entrepreneurs should learn to improve on their products and also create new ones that suit the specific financial needs of customers by inventing, reinventing themselves.
John Holt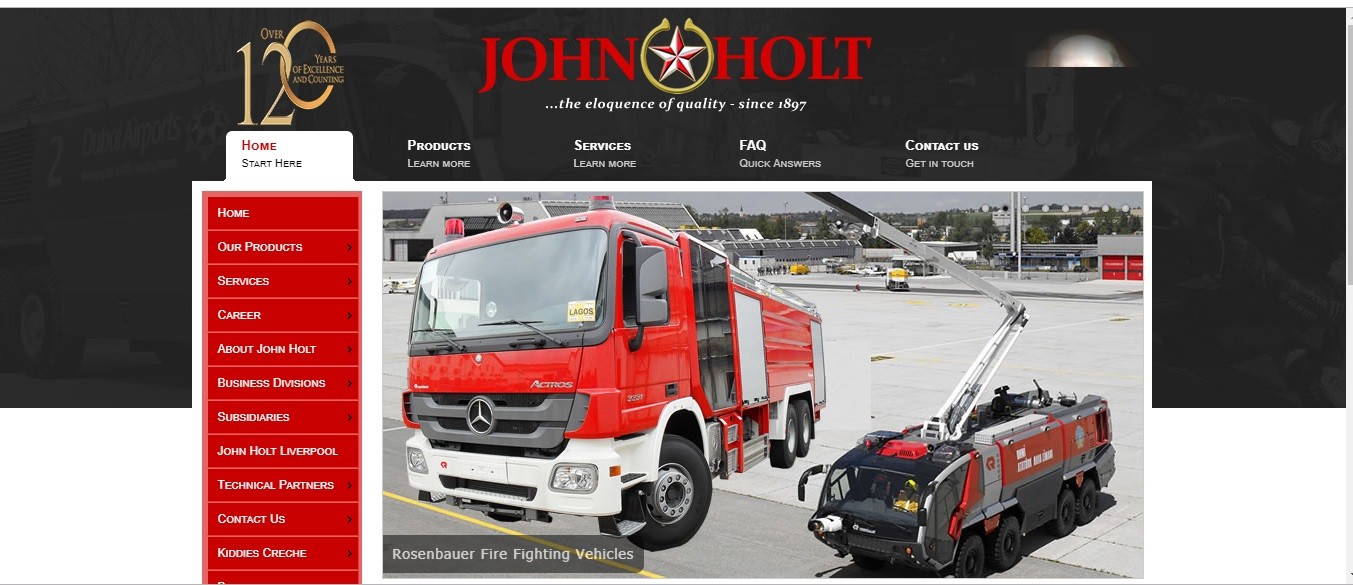 John Holt, a subsidiary of John Holt & Company (Liverpool) Limited, United Kingdom, was incorporated in Nigeria in August 1961 and was listed on the Nigerian Stock Exchange (NSE) in May 1974. John Holt & Company currently holds 53 per cent majority equity stake in the Nigerian subsidiary.
The company emerged from small origins during the era of colonialism and gradually rose to become a ubiquitous trading firm in Nigeria. The firm's early rise was supported by the export of palm oil, ivory and rubber and the import of gin, and a few other foreign goods.
However, with time the company upgraded its import merchandise and became an agent for famous multinational brands such as Sanyo and Yahama. It built around the country stores to house and sell its local and foreign produced merchandise. During the era of economic nationalism in the country, large holdings were bought by Mathias Ugochukwu, a wealthy businessman. Prior to that, Lorno Africa, a mining firm based in London had acquired substantial holdings in the company.
In the 1990s, the company went through a tough period of posting losses. But since 2004, the company has seen a few profitable annual reports to report. John Holt today had undergone various restructuring according to the dictates of the local economy. The firm is deep in boat building and also engages in auto sales, real estate, and engineering services.
Lessons for entrepreneurs
LIke John Holt, businesses should be known for providing products and services of high and excellent grades. Also, a business should be known for ethical practices and transparency in all dealings with stakeholders while seeking innovative ways to do things better.
Julius Berger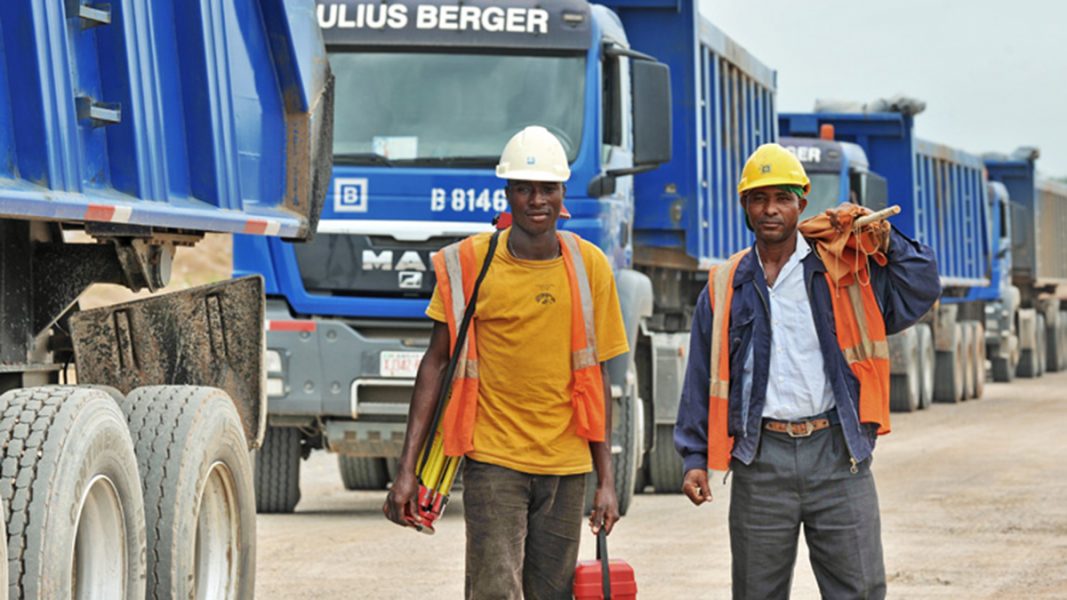 Julius Berger is a Nigerian construction company, headquartered in Abuja, with additional permanent locations in Lagos and Uyo. The company is represented across Nigeria in structural engineering and infrastructure works, and in southern Nigeria through domestic and international oil and gas industry projects.
It is known for constructing most of Nigeria's infrastructures, major expressways, and even some residential buildings for the Chevron Nigeria. Julius Berger has been listed on the Nigerian Stock Exchange since 1991. Before this, its parent company was Bilfinger Berger which is still the largest shareholder in the company.
With over 18,000 employees from close to 40 nations and clients from both Nigeria and the global oil and gas industry, Julius Berger is a leading construction company and one of the largest private employers in Nigeria.
Lessons for entrepreneurs
One way a company can achieve excellence is through the long term education and training of employees, who are the building blocks of the company's future. Additionally, all employees should be given equal opportunities to develop their experience and knowledge and to qualify for promotion in furtherance of their careers.
Oando PLC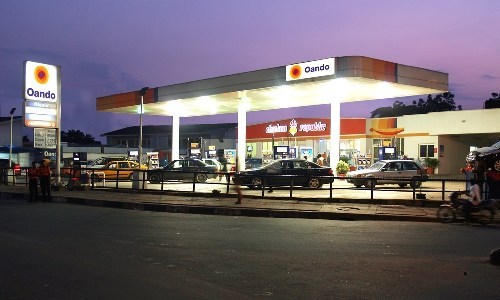 Oando's earliest roots can be traced to the formation of Esso Africa in 1956. Esso Africa was a petroleum marketing company, a subsidiary of the Exxon Corporation of USA. To increase the availability of petroleum products in the Hinterland. In 1976 the Nigerian government purchased a controlling stake in the company and rebranded the company as Unipetrol Nigeria.
On 1 March 1991, Unipetrol became a Public Limited company. Later on, in the same year, the Nigerian government sold 60% equity to the Nigerian public in an Initial Public Offering. By February 1992, Unipetrol was listed on the Nigerian Stock Exchange. Benedict Peters became the Co-founder of Ocean and Oil Limited, known today as Oando In 1990.
Oando is Nigeria's largest indigenous oil and gas company with a production output of 43,000 boepd, an enterprise value of ₦520 billion and market capitalisation value of ₦115.1 billion.
With a primary listing on the Nigerian Stock Exchange, Oando is the first African company to have a cross-border inward listing on the Johannesburg Stock Exchange.
Oando In July 2016, entered into a tripartite agreement with the Vitol Group, an independent trader of energy commodities and Helios Investment Partner, an Africa-focused private investment firm to form OVH (formerly known as Oando Downstream). The new company, with its name formed from the initials of Oando, Vitol Group and Helios are one of Nigeria's biggest suppliers and distributors of refined petroleum products.
Lessons for entrepreneurs
Service delivery should be taken to the highest level. This unmatched quality service, when done consistently at every point  will not only keep existing customers but attract new ones
Shell Petroleum Development Company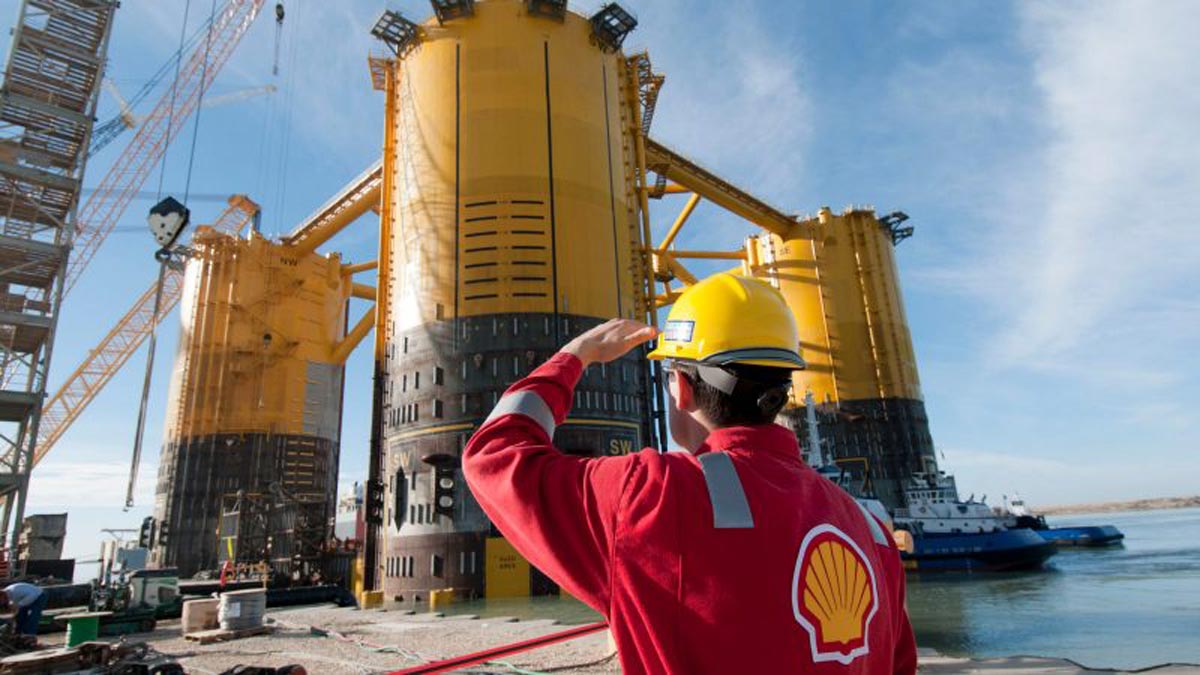 Shell Petroleum Development Company (SPDC) started in Nigeria in 1937 as Shell D'Arcy and was granted an exploration license. In 1956, Shell Nigeria discovered the first commercial oil field at Oloibiri in the Niger Delta and started oil exports in 1958.
Shell Petroleum Development Company (SPDC) is the largest fossil fuel company in Nigeria, which operates over 6,000 kilometres (3,700 m) of pipelines and flowlines, 87 flow stations, 8 natural gas plants and more than 1,000 producing wells. SPDC's role in the Shell Nigeria family is typically confined to the physical production and extraction of petroleum. It is an operator of the joint venture, which composed of Nigerian National Petroleum Corporation (55%), Shell (30%), Total S.A. (10%) and Eni (5%). Until recently, it operated largely onshore on dry land or in the mangrove swamp.
On March 25, 2014, Shell Nigeria declared a force majeure on crude oil exports from its Forcados crude oil depot which stopped operations due to a leak in its underwater pipeline, a clause freeing the company from contractual obligations as a circumstance beyond its control happened.
About 290 Nigerian contractors in 2018, received loans worth more than ₦472 billion under the Shell Contractor Support Fund, which was set up by Shell companies in Nigeria to help vendors and suppliers in the oil and gas industry secure funds at reduced interest rates, relaxed collateral requirements and quicker processing time.
Lessons for entrepreneurs
Amongst the core values, a business should uphold, honesty, integrity and respect for people should make the top list. SDPC as a company acts in line with these values and comply with all relevant legislation and regulations.
---
Never miss an important story during the week. Subscribe to smepeaks weekly newsletter now.