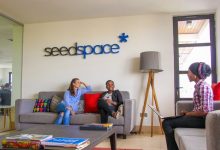 Seedspace Picks 10 West African Startups to Pitch at Merck Accelerator
Seedspace in collaboration with Merck, a leading science and technology company,  would be gathering experts in the field of healthcare and life sciences to provide a platform for conversations around challenges and solutions that will scale innovations in West Africa come Friday, September 21, 2018, at Seedspace, Lagos.
The Merck Accelerator Lagos Satellite Program is the final events that conclude the series of meetups centred around healthcare and life sciences that took place in Lagos for the first time and hosted by Seedspace Lagos.
Through the Merck Accelerator's Satellite Program in Lagos, Merck is looking for startups based in West Africa working at the cutting edge of innovation to participate in a collaborative project to solve real-life problems.
These startups need to be acting upon fields related to Healthcare, Life Sciences, Performance Materials and other research fields, such as Bio-sensing & Interfaces, and Precision Farming.
The winner of the program will be granted a cash prize of $3,000, corporate collaboration, a fully paid 3 days trip to Merck Innovation Center at Merck's HQs to pitch for a collaboration project, office Space with membership for up to 12 months at Seedspace Lagos, with privileged access to the Seedstars' international community of stakeholders in tech and entrepreneurship from emerging markets amongst others.
The top ten startups to pitch at the event are:
Vinsighte: Vinsighte uses optical character recognition and a camera to help the blind and visually impaired persons in Africa live a happier and comfortable life. Their technology helps the blind and visually impaired read books and publications and also helps them manoeuvre their surroundings independently and confidently.
Chekkit: Chekkit is a Ghanaian anti-counterfeiting and consumer insight analytics platform to protect families from counterfeits medications and help producers capture last mile data, through chekkit unique ID labels – secured on ethereum blockchain -, USSD verification and loyalty rewards.
Farmpadi: Farmpadi enables under-served farmers to optimise inputs, improve farm yields and local food supply by connecting them with an SMS and sensor-based monitoring device that provides them with a prompt and better knowledge, information and early warnings on their farm condition.
Frontier Sciences Solutions Ltd: FrontierSS, is actively involved in the use of science and technology to solve problems. Their product Coating+ is a micronutrient loaded/charged, chitosan and soy protein blend that preserves fresh and perishable food like fruits, meat and fish while enhancing their nutrient quality.
WellNewMe: WNM is a health data analytics company that seeks to harness the power of data to change lives. WNM specifically focuses on proprietary algorithm health risk assessment models to enable individuals to make informed decisions about their lifestyle choices with respect to their risk of developing non-communicable diseases (NCDs).
PreDiagn: PreDiagn is an innovative e-Health startup that gives users access to diagnostic test information and services requisition, as close as on their digital devices, real-time notifications and e-Reporting features that cut down time to be spent at the lab or a need for re-visits, plus analytic tools to trend their test reports for informed medical decisions.
BrillHealth: BrillHealth provides a solution that enables individuals to turn their mobile phones into a personal medical adviser. BrillHealth is not changing human behaviour when accessing healthcare but is adding accuracy and speed to the process thus improving the quality of healthcare.
SYNC CITY: A startup that provides a hybrid health information management system that helps small and medium scale healthcare providers to collect, manage, retrieve and transfer patient health information using low technology equipment such as mobile phones tablet and laptops in a healthcare centre.
GIC Space Ltd: GIC developed an innovative Telemedicine platform and a Smartphone digital microscope. This innovation permits the remote screening and diagnosis of breast and cervical cancers by medical specialists with pathology confirmation. Coupled with a geolocation system on their platform, cases of cancer diagnosed can then be treated on site in any rural area, through mobile treatment units.
Opacus Technologies Ltd: Opacus Technologies created ProNOV, a technology innovation that provides a holistic business solution for pharmacies in frontier markets – inventory management, supply chain, digital payment via smartphone. ProNOV enables pharmacy store owners to monitor multiple stores remotely and to access store performance in real time. Its management tools eliminate frequent stock-outs of critical life-saving drugs.