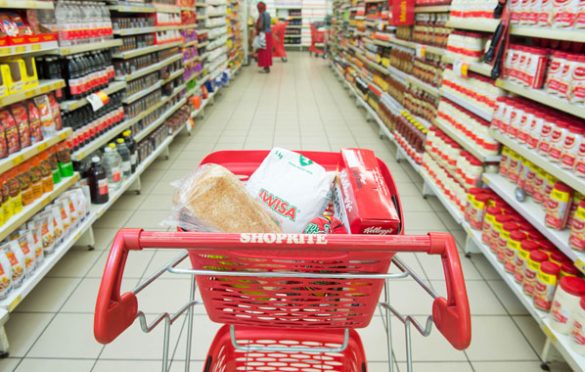 ShopRite is reportedly leaving the Nigerian market few months after Mr Price left
ShopRite, South Africa's grocery retailer is reportedly leaving Nigeria 15 years after it opened the store in the country.
In the trading statement released for the 52 weeks ending June 2020, the company said it has commenced the formal process to sell off all or a majority stake in its supermarkets in Nigeria. The popular South African company also said that it has been approached by potential investors who are interested in taking over its Nigerian operations.
"Following approaches from various potential investors, and in line with our re-evaluation of the group's operating model in Nigeria, the board has decided to initiate a formal process to consider the potential sale of all, or a majority stake, in Retail Supermarkets Nigeria Limited, a subsidiary of Shoprite International Limited.
"As such, Retail Supermarkets Nigeria Limited may be classified a discontinued operation when Shoprite reports its result for the year,"
a statement from the
company
reads.
This new development is coming barely two months after another South African brand, Mr Price, a clothing firm left the Nigerian market and Woolworths, a supermarket in 2014.
Recall that in an alleged xenophobic attack in South Africa assaulting Nigerians, ShopRite stores in Nigeria were burglarised and wrecked. Considering this, the stores in Lagos and other parts of the country were closed down and secured by the police.
The attacks, however, affected the company as it announced 8.1% loss of its sales in constant currency terms at the end of the second half of 2019 in April. In the light of this and other unfavourable working conditions which include, Nigeria's harsh operation environment, highly competitive retail industry amongst others, ShopRite said it is divesting from its Nigerian operations.
Some customers, business owners and concerned citizens have taken to Twitter to express their grievances on the new development.
Mr Price has closed shop and left Nigeria. Apparently Shoprite too is closing its operations and leaving Nigeria after selling its stakes.

Very soon multichoice and MTN might also leave. Buhari is really doing a great job and Nigerians are lucky to have him as President.

— Kelvin Odanz (@MrOdanz) August 3, 2020
The Board of Africa's biggest retailer, Shoprite, has announced plans to discontinue operations in Nigeria after 15 years in. While this may open up opportunities for local investors in that sector, it is a bad pointer to what Nigeria has become as an investment destination. pic.twitter.com/GYTTIrHrmM

— Ayò-Bánkólé Akíntújoyè (@AyoBankole) August 3, 2020
So Shoprite is discontinuing operations in Nigeria and selling a majority stake to other investors.

As you can see, they had a bad year 12 months to June 2020. Even SA that has been struggling to grow has a better consumer market. Rest of Africa wasn't as bad as Naija too. pic.twitter.com/CiTX8oSfo8

— uncorrelated returns (@Adheydayor) August 3, 2020
Now that shoprite is leaving Nigeria which supermarket are we patronizing ?

— Dehkunle Of Africa 🧸🔺 (@Dehkunle) August 3, 2020
It's interesting to note that Nigeria isn't the first country the company has discontinued its operations. In 2019, ShopRite exited Australia and Poland.
---
Got a story worth telling? Shoot us an email with SUBJECT — "Story Worth Telling" — to [email protected].