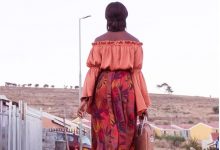 Dazzle Angels, South Africa's First Female-Focused Angel Fund to Launch this Year
South Africa, is set to get its first female-focused angel fund. According to Alexandra Fraser, one of the organisation's founding members, Johannesburg-based Dazzle Angels will start operating later this year.
Dazzle Angels founding team comprises of women including Fraser, the founder of Fraser Consulting, JAG Method co-founder Adi Zuk, JAG Group COO Lee Zuk, and Charlotte Luzuka.
According to Fraser, the fund— which is yet to open applications for investment — is still in the "early stages" of setting up.
She explained that Dazzle Angels is currently in the process of signing up angel investors and that the fund will officially launch operations in November, likely during Global Entrepreneurship Week which takes place in the same month.
Dazzle Angels states on its website that its goal is to "solve the radical gender inequality in early-stage investment management and deployment". The fund will invest in South African businesses that are either founded or co-founded by at least one woman.
Furthermore,  Africa Business Angel Network and South African Business Angel Network co-founder Chris Campbell asserted that Dazzle Angles's launch is a "fantastic development" and that he hoped to see more angel groups develop in the country over the next couple of years.
He singled out Rising Tide Europe — a group of 90 business women from 25 countries who together have pooled €1-million for investment in six to 10 early-stage European companies.
The group, he said, has been an "excellent global example" of how seasoned angels share their investor acumen, and that a more local version, Rising Tide Africa is set to follow suit. He did not say when the latter would be launched.
Featured Image: Dazzle Angles