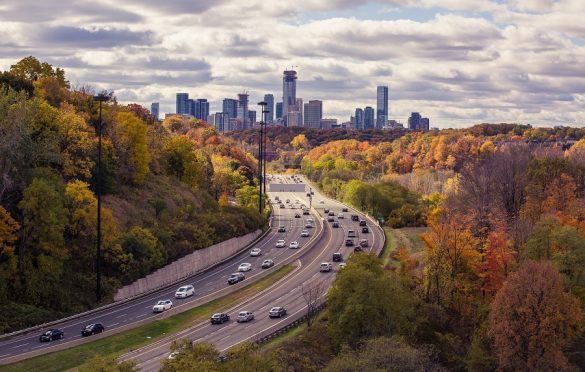 Apply for 2019 PitchDrive Tour by CcHub and Google for Startups
Co-creation Hub (CcHub), and Google for Startups  have announced the launch of PitchDrive ||, a five-city Asian tech tour across Singapore, Hong Kong, Seoul, Tokyo, and Shenzhen, scheduled to run for three weeks.
According to the organisers, the aim is to facilitate the advancement of 10 elite hardware-based African startups, coming together to discover, and engage Asian manufacturing and supplying partners, to help them achieve business growth, explore opportunities for funding and also share the experiences gained, from being affiliated with the Asian technology market.
Sponsored by the Rwandan ministry of ICT and innovation, participants of the PitchDrive Tour, will benefit from a two day-boot camp at the CcHUB Design lab based in Kigali, Rwanda, starting on Thursday, August 15, 2019.
After which, startups will visit China, Singapore, South Korea and then round off the tour in Japan, with a pitch event in collaboration with JETRO, during the Tokyo International Conference of  Africa Development (TICAD 2019).
Being the first tour of its kind, the goal of the PitchDrive Tour is to create solid partnerships, between African tech companies and Asian companies, and secure funding opportunities for African startups.
Benefits
With the aim to create African-Asian partnerships, to help solidify technology companies in Africa, the PitchDrive Tour is creating this platform to:
Improve their local businesses, by applying the experiences gained from the affiliation with the Asian market

Find manufacturing and supplying companies, to partner with and solidify their businesses

Explore opportunities for funding
Eligibility
Participants interested in the PitchDrive Tour must:
Have a legal, registered enterprise

Be able to demonstrate, at least 12 months of operations for revenue generation

Be Africa based

Have a solid team, with at least 12 months track record of working together, with proof of achievement as a team for the work period

Have the founders/CEOs present for the three-week tour period

Be an African deep tech or hardware-based startup, ready to dive into foreign boundaries with Asian companies to raise extra funds
Application
Do you run a deep tech (AI, ML, Mixed reality, etc), or hardware-based startup? Interested in forging foreign alliances? Apply for the CcHub/Google for Startups PitchDrive Tour before the deadline on Monday, May 20, 2019.
---
Never miss an important story during the week. Subscribe to smepeaks weekly newsletter now.