#StartupSouth4 to Host Biggest Entrepreneurship Conference in Southern Nigeria
On November 2, 2018, Owerri the capital of Imo State will play host to #StartupSouth4 — arguably the biggest startup and entrepreneurship conference in South-South and South-East, Nigeria.
StartupSouth started as an event in 2015 but have since evolved to include startup mentoring, training, funding and now, city business discovery project. Every year, #StartupSouth brings together the brightest startup founders, leading entrepreneurs, early-stage investors, policymakers and startup incubators to a city in the South-South or South-East and allows them to connect, learn from each other and most importantly for founders in the region to secure investment.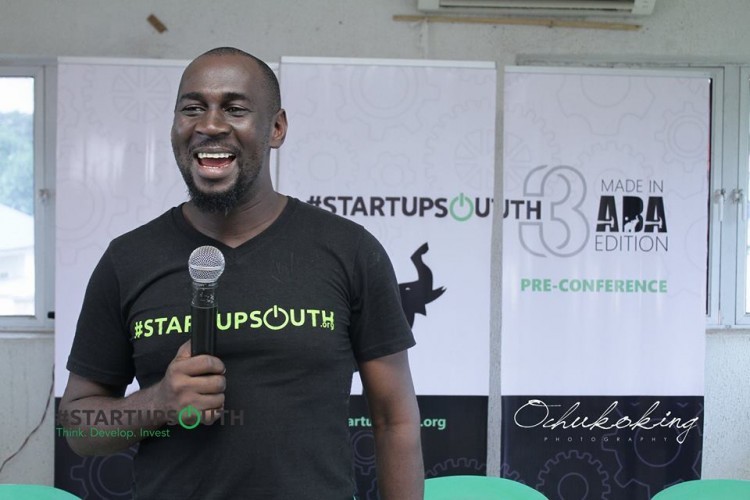 Being a Startup/Entrepreneurship ecosystem development and intervention project, the event focuses on the South-South and South-East. According to the Convener, Uche Anichie, the simple goal of #StartupSouth is to connect Startups and founders residing and operating out of the regions, expose/educate and attract Investment to them.
The main objective is to educate, connect and attract investment to Startups and Founders in the South-South and South-East Nigeria, " Uche told Smepeaks
It is also an opportunity to showcase the cities in the South-South/South-East and promote their potentials to investors. But beyond the event, participants at this year's edition will have the opportunity to tour Owerri and enjoy a boat ride on the famous Oguta Lake.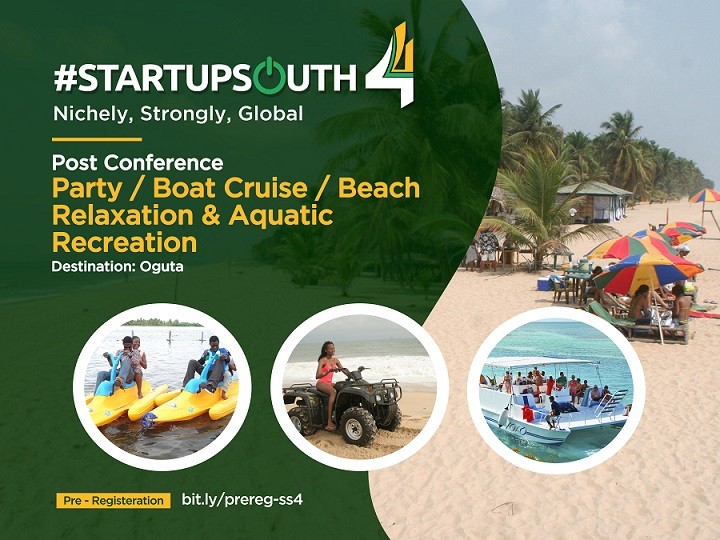 According to Uche, after the last edition at Aba, two startups have gone on to raise combined $40,000 with another raising a follow-on seed of more than $20,000. Cumulatively, over $350,000 has been raised by #StartupSouth alums with several more currently at different stages of deal negotiations.
The theme for this year is Nichely, Strongly, Global – an exploration of how cities within the region can go niche, amplifying their positions of strength to compete favourably in an interconnected globalised world"
#StartupSouth4 promises to provide a unique opportunity for startups to connect with investors, strategic partners, leading incubators/accelerators, and professional service firms from within and across the regions. The conference will feature Fireside chats with successful founders, policy makers and investors from across the world, pitch sessions, third-party content/panel programming, networking, post-conference party and a boat cruise at the beauteous Oguta Lake.
Worthy of note is that this year, #StartupSouth is taking experimental steps to become an "Event- as-a-Platform model" featuring contents by partnering organisations. As such brands, business communities, associations and anyone with a great content proposal capable of adding value to the participants (especially the Startup/SME communities) will be reviewed and approved.
The regular pre-conferences (now #Foretaste) – – a pre-event/Tour of 10 different cities within the region – is scheduled to start on July 20, 2018, in Port Harcourt. #StartupSouth4 and #Foretaste enlists a set of exciting activities leading up to the main event featuring business townhall meetings, panel session, interviews, product presentation by partners, gifts and more.
Some invited guests #StartupSouth4 to include HE Prof. Yemi Osinbajo, Vice President, the Federal Republic of Nigeria (unconfirmed), DG of SMEDAN, Governors and Government Representatives of SSE States, Heads of Corporations and the Organised Private Sector leaders, including Mr Innocent Chukwuma (Regional Director, West Africa, Ford Foundation), Mr Collins Onuegbu (Vice-Chairman, Signal Alliance Director, Lagos Angel Network), Jason Njoku (Founder IROKOtv), Bosun Tijani (Co-Founder, CCHub), and many more.
From all indications, #StartupSouth4 is going to be a worthwhile event. You should register early for it.