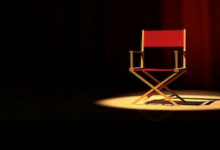 It's Happening Today! StreetCEOs' Open Audition for its Reality TV Show Airing Globally (Grand Finale)
StreetCEOs is a reality TV show designed to give tech-startup founders a platform to network with panels of VCs and Angel investors, pitch their ideas, prove their validation and access funding. It is a bi-annual tech-startup academy that presents an opportunity to understand what experienced investors think of African startups,  connect and know how to stands up to the competition.
Preceding the show is an audition for African founders to showcase their ventures and stand a chance to be among the selected participants on the reality TV show. To deliver on its promise as a show that will air across the world, StreetCEOs is co-hosting with StarTimes and is in partnership with other national and international organisations, including Smepeaks.
Winners of the programme will gain investment rounds from $250, 000 to $2 million depending on the nature, structure and requirements of their business.
The investment is in addition to global recognition, media awareness, networking opportunities, mentorship from industry experts and stakeholders, as well as many other benefits StreetCEOs presents.
Audition Details
Date: November 28 – 30 (Wed – Fri), 2018
Venue: VGC Recreation Club, Close 22A, Plot M2, Victoria Garden City (VGC), Lekki-Epe Expressway, Lagos, Nigeria
Time: 11am – 4pm daily
Technology entrepreneurs from all across Africa are encouraged to attend.