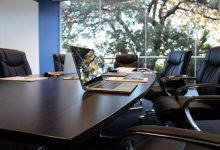 Introducing CEOs Roundtable Series: the tale of African CEOs (exclusive on smepeaks)
The journeys of African CEOs are as inspiring as they are scary. It's usually said that building a business to success isn't an easy mission. But it's tougher if you are trying to build in Africa.
This is because Africa has its own peculiarities. Despite that the continent is a destination of vast opportunities, its natives constantly struggle with challenges like infrastructure, insecurity, poor policy regulations, etc.
It's gotten to a point that Africa is now more of a testing ground for worthy entrepreneurs. If you succeed in Africa, you are (almost) automatically guaranteed to be successful in business anywhere else in the world.
With this being the reality, we believe there's more to those fancy offices, gleaming faces, and impressive funding stats that African founders showcase. There's a pain to their stories that may be excruciating than you can ever imagine. This, we intend to dig out while telling their business progression stories on our " CEOs Roundtable Series" debuting soon.
Matters like conquering the terrain, penetrating the market, building global relevance, surviving amid competition, and a lot more will be tabled.
Stay tuned and prepare yourself for these gladiators as we unravel deep stories beyond the surface on smepeaks CEOs Roundtable Series.