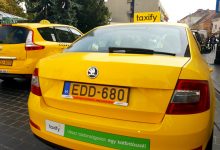 Taxify Joins the Unicorn Club with $175 Million Investment
Taxify an e-hailing/ride-sharing company recently hit the Unicorn status ($1 billion in valuation ) after securing $175 million in a funding round was led by the global automotive leader and owner of Mercedes-Benz, Daimler AG, with other ventures firm; Korelya Capital, TransferWise Ltd., Co-founder Taavet Hinrikus and a number of existing investors.
According to the company, the funding raised will be used to develop its technology and improve operations in Europe and Africa. Since starting operations in 2013, Taxify claims it now has over 10 million passengers in more than 25 countries. Last year the number of rides that employed Taxify grew 10 times, according to the Markus Villig, the CEO.
As we continue to expand, we will need to raise more capital, there is a huge opportunity here, and we are going after growth We're on a mission to build the future of mobility, and it's great to have the support of investors like Daimler and Didi. The number of rides on Taxify grew by ten times last year, even considering that our home markets Europe and Africa are some of the most complex markets for ride-hailing in the world. Today, more than ten million people globally use Taxify. But this is just the beginning as more and more people give up on car ownership and opt for on-demand transportation," says Villig, who created the first version of the platform.
In a statement released by the company, Uche Okafor, Nigeria's  Country Manager for Taxify said: "This investment is exciting for Taxify in Nigeria as it will provide additional momentum to expand the platform's availability to drivers and riders in more cities, apart from Lagos and Abuja where it is already in use."'
Considering Taxify has established a solid presence in just 2 years of launching in Nigeria, the recent investment will no doubts play a vital role in penetrating other Nigerian cities. It will be interesting to watch how things unfold for the ride-sharing company.