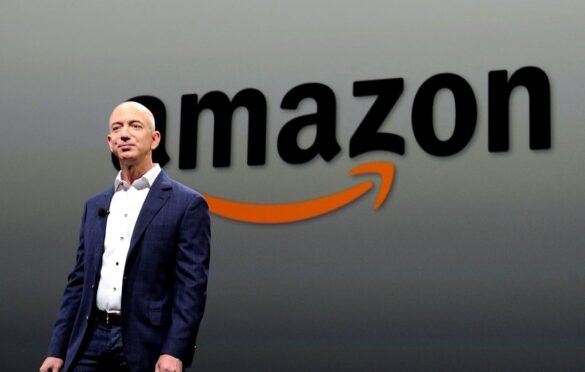 Tech Crawl: CEO of Amazon is stepping down, Mono enters Y Combinator, Carbon hits $243m in transaction
It's only the first week beginning of February and memorable thrills are already captivating the techspace. From Mono fast rise and acceptance to YC just six months after launch to Carbon hitting millions in transaction, Jeff Bezos announcing his relief from being the CEO of Amazon  and Elon Musk being (not) a marketer for dogecoin, the stories only more interesting.
And, here we go.
Jeff Bezos, soon to retire from the position of the CEO, Amazon
The founder and CEO of  Amazon, who has created an applaudable company culture and managed to maintain the company as the premier website for online shoppers, Jeff Bezos, announced on Tuesday, that he would step down from his position to become the Executive Chair.
This change is to take place by the third quarter of the year 2021, and the position of CEO, Amazon, would be taken over by Andy Jassy, the head of Amazon Web Services (AWS).
What's next: The billionaire disclosed in a letter to the employees at Amazon that he seeks to focus more on his passion. According to him, this free time would help him pay close attention to projects at hand, including; The Day One Fund; a $2 billion fund he established in 2018 with a goal to open full-scholarship, Montessori-influenced pre-schools in underserved communities and provide funding for nonprofits that support homeless families, the Bezos Earth Fund; which he started in 2020 with a $10 billion pledge to combat climate change by issuing grants to scientists, activists, NGOs, including other efforts to preserve and protect the natural world, among other projects.
Worth $196.4 billion, Bezos started Amazon in a garage in 1994 and hasn't stopped building a niche for others to follow. The company's stock grew by 67% during the coronavirus pandemic, due to the shift from offline to online activities.
Fintech startup, Mono, admitted to Y Combinator's Winter 2021 batch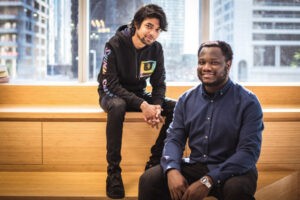 Last year, this six-month-old fintech startup, Mono, raised $500,000 pre-seed funding from Ventures Platform, Rally Cap Ventures, Ingressive Capital among other angel investors and VCs. The startup has been among the fast-rising companies in Nigeria and now, has been accepted into Silicon Valley-based accelerator, Y Combinator's Winter 2021 batch.
Founded in August 2020, by Abdulhamid Hassan, former Product Manager at Paystack, and Prakhar Singh, who previously founded Transferpay.ng, the startup's API allows businesses and developers such as Flutterwave, Carbon and Indicina to access a broad range of high-quality financial data from institutions across Africa.
Following its admission into the programme, the startup will receive $125,000 in seed funding with the possibility of further investment opportunities at a demo day in March 2021. Subsequent support and mentorship on the startup's expansion plans into Ghana and Kenya would also be given by Y Combinator.
Carbon hits $243 million transactions
Formerly known as Paylater, Nigerian digital bank, Carbon, took a rare step to make its financials public in 2018. This transition and goal to succeed, which was built on transparency and accountability, has earned the startup an applaudable achievement.
In 2020, the company, which was founded by Chijioke Dozie and Ngozi Dozie in 2012, had a total of 659,000 customers, and processed $241.35 million, this was 89% more than it did in 2019. For its lending arm, disbursement volume was 9.1% ($63 million) more than the previous year, and the startup made $32.55 million worth of investments. This was a 365% increase from 2019.
Speaking to Techcrunch, the CEO, Chijioke Dozie emphasised the reason for such transparency which is recruitment purposes and clientele trust and hopes to keep up with it.
"Our annual report will be released in the second quarter after our financial audit has been concluded. If you recall, we released a year in review in January 2020 before we released the fiscal year of 2019 report, " Chijioke Dozie said.
Offering investments, personal finance management, insurance and business advisory, the company's drive to succeed led to the launch of an iOS app that drove customer acquisition, introduction of its USSD banking feature for lower-income customers and a social chat feature to enable faster transactions. These among other achievements have led to the startup's success.
Dogecoin's boost after Elon Musk's tweet
On Thursday morning, Elon Musk, the current richest man in the world, took to his Twitter handle and sent tweets on dogecoin. This act led to an applaudable spike in the price of the cryptocurrency. At 9.30 am on Thursday, dogecoin went up 45% against the dollar to $0.0484.
Founder, CEO, CTO and chief designer at SpaceX; early investor, CEO and product architect at Tesla, Inc, Elon Musk became the richest man in the world last month, worth $185 billion. His strong social media presence and admirable entrepreneurship drive have led to an enormous accumulation of committed followers:
"Anything Musk tweets about shoots higher because he has such a strong following both on social media and as a businessman, " said Neil Wilson, chief market analyst at Markets.com.
In December last year, the billionaire tweeted about the cryptocurrency and this also led to a boost in its price. This brings a question to mind: Is Elon Musk a marketer of the dogecoin cryptocurrency? 
In an interview which took place Sunday night on the Clubhouse app, the billionaire admitted that his tweets about the dogecoin are meant to be jokes and he's an advocate of the bitcoin cryptocurrency.
"Occasionally I make jokes about dogecoin, but they are really just meant to be jokes," he said.
I am a supporter of bitcoin, and I think bitcoin is really on the verge of getting broad acceptance by conventional finance people." He added.
The dogecoin cryptocurrency, which was created and made popular in 2013, takes its name and logo from the Shiba Inu dog in the "doge" meme. It functions the same as the bitcoin but is not as used.
Although Musk advocates for the bitcoin, he doesn't neglect the fact that the unpredictable could become a reality; speaking on the Clubhouse app;
"Arguably the most entertaining outcome and the most ironic outcome would be dogecoin becomes the currency of earth in the future." He highlighted.
---
TechCrawl is a weekly aggregation of the best stories in the tech and innovation landscape within Africa and how they affect the continent. TechCrawl is published every Friday only on smepeaks.com (See previous editions of TechCrawl by smepeaks)
---
Got a story worth telling? Shoot us an email with SUBJECT — "Story Worth Telling" — to [email protected].