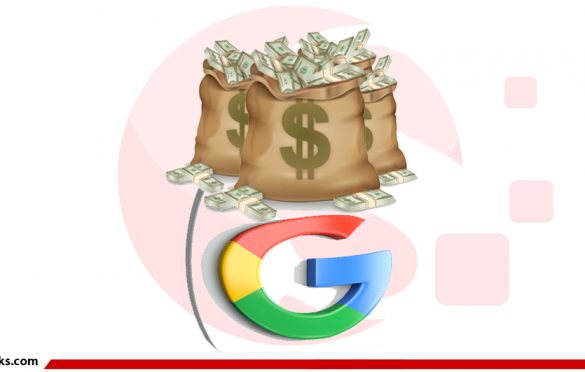 Tech Crawl: Google slammed with a $5bn class lawsuit, Sparkle launches in Nigeria, Zoom cut free users off end-to-end encryption, more
It's another week of interesting news from all around the tech ecosystem. This week, Google faces $5billion lawsuit and Facebook seem to be in the news more than ever.
First, let's begin with the $5billion class action lawsuit faced by Google.
Google faces a $5billion lawsuit in the U.S for tracking users online visit in the incognito mode
Google's "Incognito mode" isn't as private as we think it is. The Mountain View, California-based company was sued on Tuesday, June 2, for illegally invading users' privacy by tracking the pages and sites they visit despite using the private mode.
In the complaint filed in the federal court in San Jose, California, it was mentioned that whether or not users click on Google-supported ads, the company collects data through Google Analytics, Google Ad Manager, other applications and website plug-ins, including smartphone apps.
All of these allegedly help Google to know about users' contacts, hobbies, food habits, etc., and even the "most intimate and potentially embarrassing things" they search for online.
The complaint seeks at least $5,000 in compensation for violations of federal wiretapping and California privacy laws for the "millions" of users who have used incognito mode since June 1, 2016.
Ex-Diamond bank CEO, Uzoma Dozie launches a digital platform, Sparkle
Following the banking licence it received from the Central Bank of Nigeria — Sparkle — a digital platform built to provide financial, lifestyle, and business support services to Nigerians was officially launched.
Sparkle looks to offer users support services which include flexible payments, savings, and analytics to provide flexibility and control over one's finances and lifestyle.
Users will be able to send and receive money in the Sparkle network and with other local banks. In addition, they will have access to Indy, the platform's financial and customer services chatbot.
Other features of Sparkle includes a spending pattern that breaks down users' transactions by category. With tools such as Sparkle Stash, a saving tool, users can aim towards specific goals. Users will also have the ability to split payments with other people, make payments for utilities and bills.
The app is currently available for both Android and iOS users.
Zoom won't enable end-to-end encryption for free users so calls can be accessed by police and FBI
In a meeting with investors on Tuesday — June 3 — the CEO of the video conferencing tool had mentioned that they won't be offering free users an end-to-end encryption so as to grant the police and the Federal Bureau of Information (FBI) access to the calls made on the platform. This is a necessary precaution just in case the platform is used for bad purposes.
Though, the CEO, Eric Yuan said the feature will be available to its professional and paying customers or nonprofits that require the added security.
Zoom had clarified that the company doesn't proactively monitor meetings nor share information with law enforcement except in circumstances like child sex abuse.
It is noteworthy that in the time past when the pandemic just began and people are forced to work remotely, there have been cases of hijacked meetings on Zoom: attackers display X-rated content while the meeting is ongoing.
Facebook enables users to remove their old posts in bulk
Are you shy of your epic throwback pictures? Do you want to remove the old posts you aren't proud of? You can now do that with this new new feature on Facebook.
With Facebook's Manage Activity feature, you can now view and manage multiple posts at once: deleting or archiving old posts in bulk. It has built-in filters to help you sort and find what you're looking for faster. This means that you can filter posts that include specific people or posts within a specific date range.
For posts you've deleted, there's a 30-day grace period to restore them before they're deleted permanently.
To access this feature, simply click to your profile on Facebook's mobile app, tap 'Go to Activity Log,' and then tap 'Manage Activity.'
You can now share your real-time location on Google Maps with "Plus Codes"
With Google Maps installed on your mobile device and a relatively good internet, you can save yourself the stress of plying routes you're not familiar with especially in a city like Lagos, Nigeria.
Google Maps is making it easier to share your location with "Plus Codes". To do this, simply tap on your blue location dot within Google Maps.  Once you tap it, you'll see your "Plus code", including the option to share it with others or save the location. You can also choose to share your phone number along with it.
For other locations, you can access the "Plus Code" by tapping and holding on the map to drop a pin. By so doing, you'll be able to see the plus code for that place.
With "Plus Codes", you can find the exact address for places that doesn't have a defined location.
Facebook to verify the identity of users with large audience
In the last few weeks, there have been so many happenings around the world and one of which include the protest against racism following the death of an African American: George Floyd in Minneapolis.
To ensure that the content on the social media platform is authentic and comes from real people, not bots or others trying to conceal their identity, Facebook pushes to start verifying the identity of people behind viral posts in the U.S.
Users will have to verify their identity and if they choose not to or if the ID provided does not match the linked Facebook account, the distribution of their viral post will remain reduced so fewer people will see it.
Additionally, if the person posting is a Page admin, they'll need to complete Page Publishing Authorization and will not be able to post from their Page until the account is verified through Facebook' existing Page Publisher Authorization process.
---
We've partnered with Sidebrief, a Legal compliance company to help as many as possible businesses access and get the necessary document for the FG N50bn Covid-19 credit facility. Interested? Get started for free. 
---
Got a story worth telling? Shoot us an email with SUBJECT — "Story Worth Telling" — to [email protected].