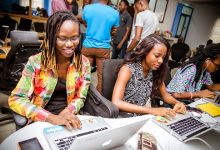 Apply for TechMoney Africa Hackathon 2019, win trip to South Africa and cash prizes
TechMoney Africa Hackathon 2019 is calling on software developers and hackers to showcase their innovative prowess by solving some of the pressing challenges facing partners and companies sponsoring the programme.
According to the organisers, the sponsors  are interested in investing, hiring or working with identified talent through the hackathon, which will run for 8 hours over the course of two days in the TechMoney technical room —  where the practical works will take place, where you are invited to help some solve challenges around.
TechMoney Africa Hackathon will be interspersed with technical deep dive sessions led by global leaders in systems thinking and prototyping – you are welcome to stay in for those sessions or carve out private time to continue your hack.
TechMoney Africa Hackathon 2019 will further be diversified into core technical sessions that will convene tech leaders, technocrats who will help structure the future of tech and money.
Benefits
The following are benefits awarded to the first to tenth prize winners;
The prize winner gets an all-expense paid trip to Cape Town to participate at the South African Innovation Summit, automatic admittance into Unicorn programme, branded gifts and vouchers,10 hours with Unicorn Resident Operating Partners
The 2nd prize winner earns a paid development gig at a budding company of over 700,000 in value, automatic slot into Unicorn programme, branded premiums and vouchers, 5-hour session with Unicorn Resident Operating Partners
3rd prize winner claims an automatic slot into Unicorn programme, where you have entry to a hub with uninterrupted power supply, e- library, professional services and consultancy experts, mentoring, access to investors, 1 hour with Unicorn Resident Operating
fourth to tenth receive consolation prizes
Eligibility
It is open to hackers, software developers, engineers and individual with the burning passion for coding to solve problems around the following:
To oversee, access power in urban and remote African environments
To modify client experience for the upscale consumer goods and services in the African ecosystem
E-learning and career development Apps that help you learn and gain employment in an African context
How to apply
To be a part of the program, kindly fill the hackathon online registration. Deadline is on Monday, June 3, 2019.
---
Never miss an important story during the week. Subscribe to smepeaks weekly newsletter now.