10 Winning Startups of the Zambezi Prize 2018 Contest will Share $200,000
Mastercard Foundation with the MIT Legatum Center has selected 10 businesses on the African continent for its  2018 Zambezi Prize for Innovation and Financial Inclusion.
The competition in its third year has a prize total of $200 000.
The Zambezi Prize 2018 also gives recognition to the most promising and innovative early-stage startups with a specific focus on the promotion of financial inclusion on the continent.
Georgina Campbell Flatter, Executive Director of the MIT Legatum Center remarked,
"We are pleased to welcome the 2018 finalists into the MIT Zambezi family. They represent some of the world's most innovative change agents,"
The most interesting thing about this contest is that the grand prize winner bags $100,000 with the first and second runner-up getting $30,000 each while the remaining seven finalists will each get $5,000.
From there, the winners will attend the Zambezi boot camp where a grand prize of $1 million is up for grabs for MIT Inclusive Innovation Challenge (IIC) from 5th to 9th November 2018.
Here are the 10 startups
Apollo Agriculture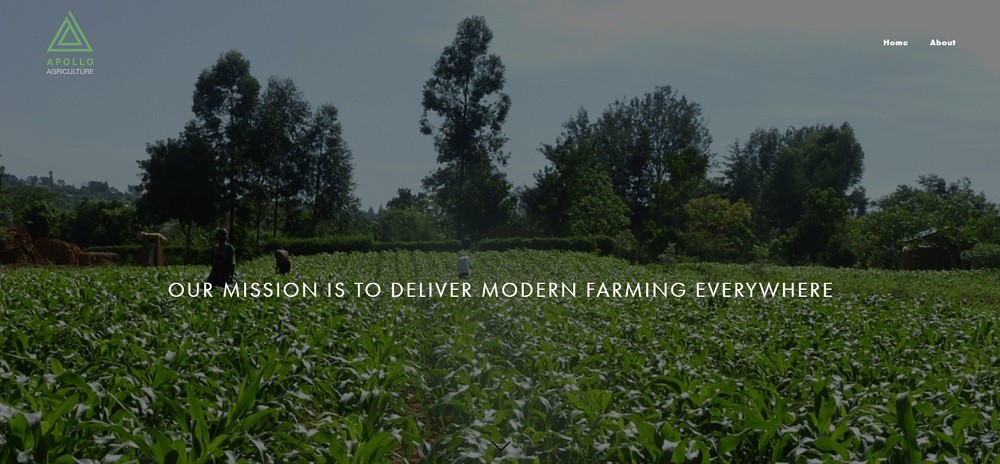 Based in Kenya, Apollo Agriculture assists farmers in emerging markets to maximise their profits. Apollo Agriculture makes use of agronomic machine learning, remote sensing, and mobile phones to deliver input finance and customized advice to smallholder farmers with radical efficiency and scalability. The first product of the platform is a customised package of seed and fertilizer while offering services in farming advice, and credit delivered to maize farmers in Kenya.
Bidhaa Sasa
This platform delivers quality household goods to its users in Kenya's rural area. Bidhaa Sasa distributes life-improving products using direct selling techniques – by women for women – while offering consumer financing to the underserved and unbanked to make all products payable in affordable installments.
Bidhaa Sasa has been able to build its business around rural women's current circumstances, needs, and aspirations, combining retail and finance in a one-stop-shop.
The platform has also ensured a development in a 'woman-to-woman' direct sales model to overcome their limited mobility, reduced awareness and lack of trust in new technologies.
FarmDrive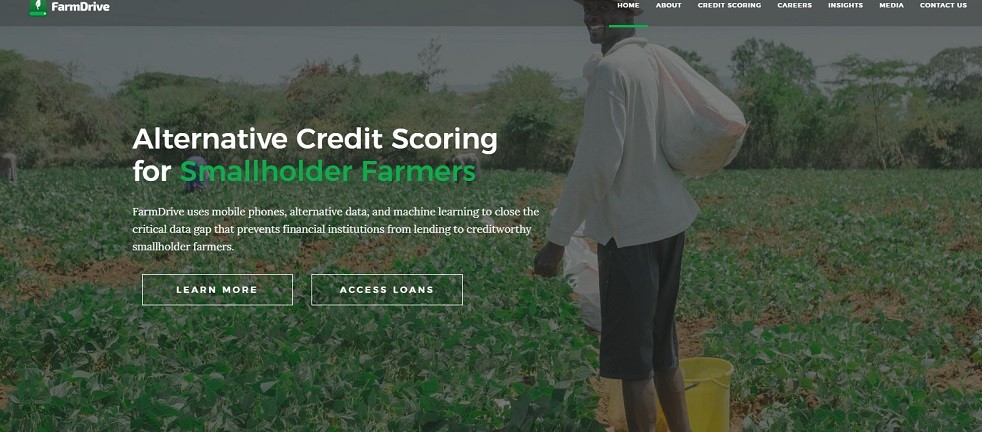 The platform gives an alternative credit risk assessment model by providing financial institutions with an agriculturally relevant and data-driven model to assess risk and develop loans that fit the needs of smallholder farmers.
According to the website, not only will this assessment model solution unlock millions of dollars of previously risk-averse capital for smallholder farmers, it will also improve the livelihoods of entire communities, thereby alleviating poverty, hunger, and inequalities.
Farmerline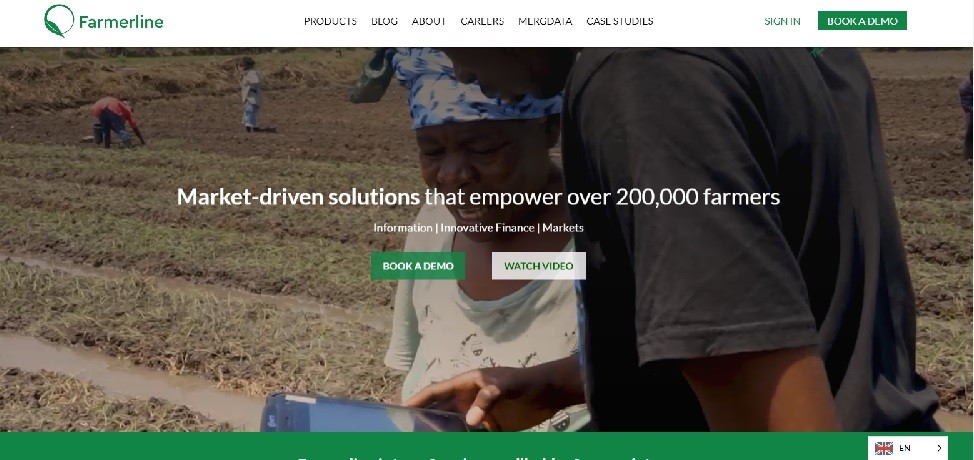 The platform transforms smallholder farmers into successful entrepreneurs by increasing their access to information, inputs, and resources to increase productivity.
Farmerline provides the services of access and pays for weather forecasts, market prices and GAPs on farmers mobile.
The platform provides all contents delivered via a voice in farmers local languages and customized information to farmers location and stage of production.
According to the Farmerline site, farmers learn and apply global certification standards, get connected to global markets as well as improve sustainability practices and increase productivity.
LanteOTC
This is an investment crowdfunding platform that connects Investors with high growth potential Small-Medium Business in Africa. LanteOTC is managed by actuarial analysts, offering users a wide range of early-stage investment opportunities
For investors who need reliable access to investable businesses, LanteOTC is an investment crowdfunding platform that enables you to easily buy into businesses you believe in and share in their success through a simple online process.
Unlike other crowdfunding platforms, LanteOTC only lists companies already part-backed by professional investors and thus have also taken an active role in evaluating the strength of the deal. They offer you the same economic terms for the LanteOTC raise if you decide to invest alongside these professionals.
According to the site, the vision is to reduce the failure rate of businesses by building crutches that enable Small-Medium businesses to be sustainable and efficient.
Matontine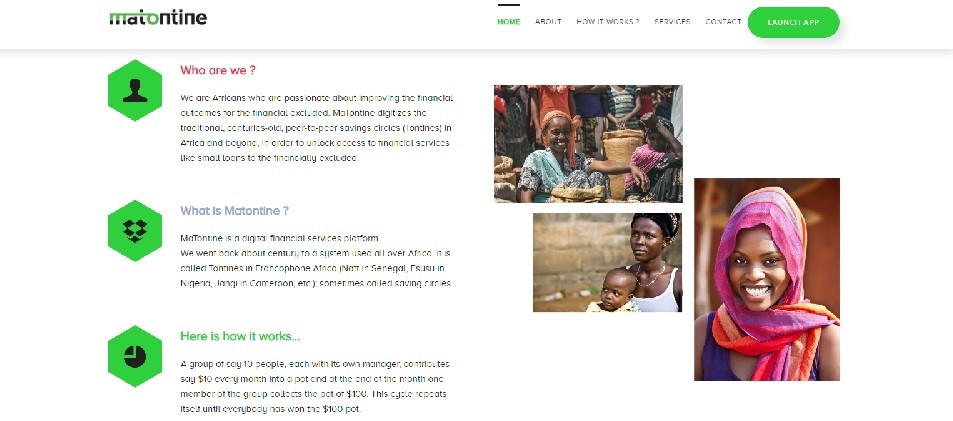 Is a digital financial service platform passionate about improving the financial outcomes for the financially excluded. Matontine digitizes the traditional, centuries-old, peer-to-peer savings circles (Tontines) in Africa and beyond, to unlock access to financial services like small loans to the financially excluded
According to the site, this platform adopted a system used about a century ago in Africa called Tontines in Francophone Africa (Natt in Senegal, Esusu in Nigeria, Jangi in Cameroon, etc.); sometimes called saving circles.
A group of about 10 people, each with its own manager, contributes  $10 every month into a pot and at the end of the month, one member of the group collects the pot of $100. This cycle repeats itself until everybody has won the $100 pot.
OZE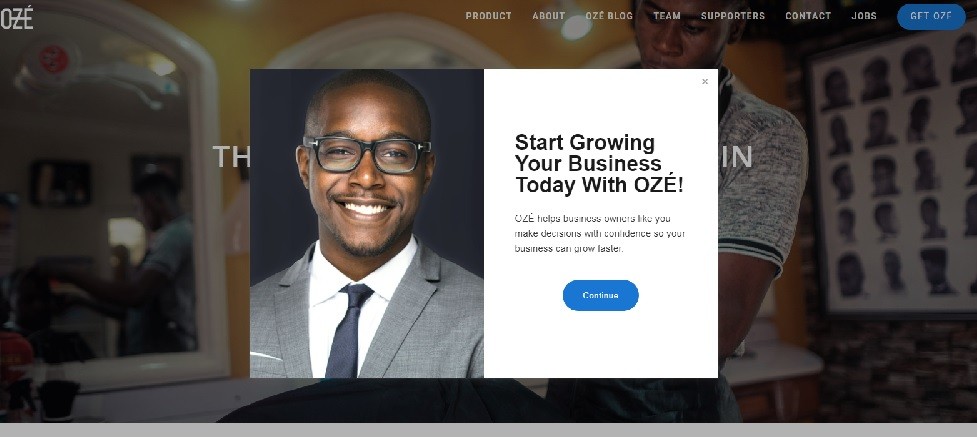 This Ghanian platform provides small businesses with the data they need to make decisions. OZÉ enables investment-readiness and a chance for a local economy to assert itself on a global stage.
According to the site, the platform is passionate about enabling small businesses and local ownership to grow with technology, particularly in emerging markets.
OZÉ does all the calculations for its users, updating the health of their business in real-time and alerting them when necessary.
RecyclePoints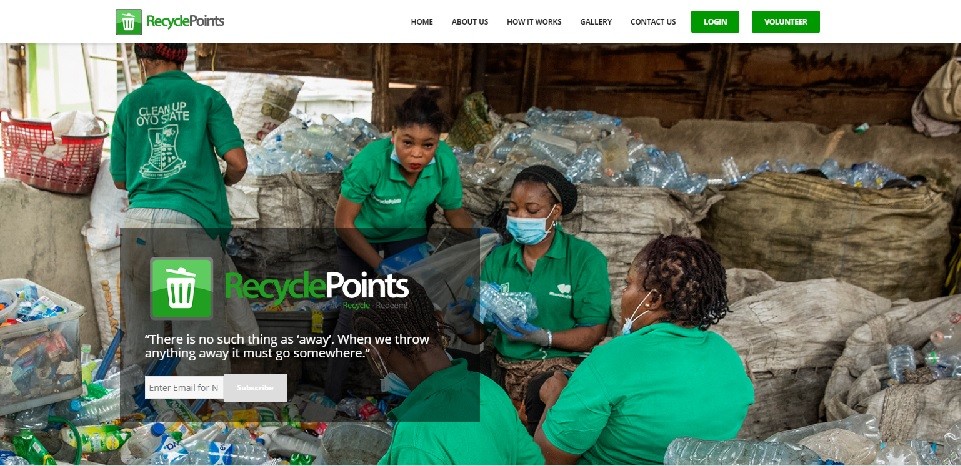 According to the website, this platform claims to be Nigeria's foremost waste recycling and social benefit venture that motivates post-consumers to recycle by creating value from their everyday waste.
RecyclePoints has developed a point-based incentive model with which they collect pure water sachets, plastic bottles, used beverage cans, glass bottles, old newspapers and brown corrugated cartons from registered post-consumers and reward them with points, which when accrued can be used to redeem household items and cash.
Points are allocated based on a point earning chart where a quantity of items is equated to the number of points earned.
RecyclePoints harvests recyclables directly from post-consumers thus generate very neat materials that have not been co-mingled with dirt. This adds huge value to the recycling process as it reduces the cost of washing and assures better quality material free from contaminants.
Tulaa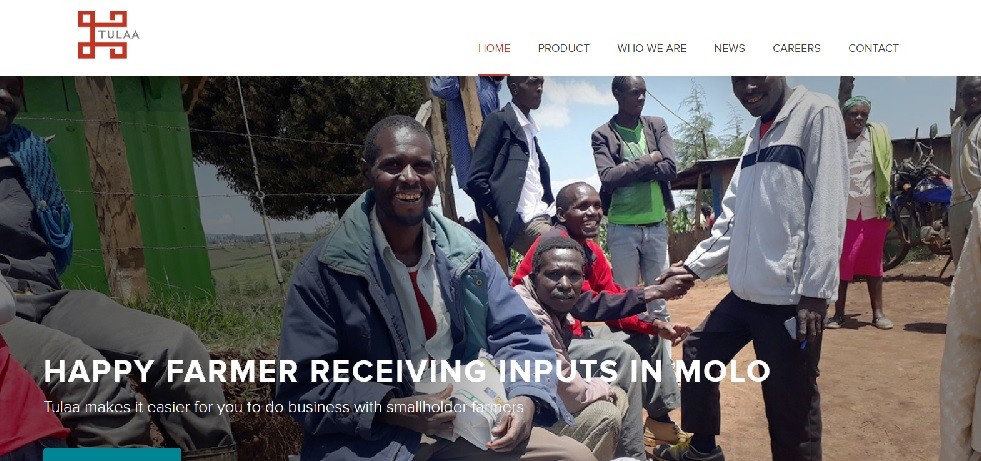 A mobile commerce solution built for rural Africa. The platform combines mobile technology and last mile agent networks to connect agri-input suppliers, financial service providers and commodity buyers to smallholder farmers. The aim is to lower the cost and risk for you to do business with farmers.
The solution uses mobile technology and mobile money to enable farmers to save and borrow, purchase inputs, receive tailored agronomic advice, and market their crops at harvest time to lower the cost and risk for input suppliers, banks and off-takers to transact with rural customers and suppliers in Africa
According to the site, the vision of Tulaa in the long-term is to become the leading virtual marketplace for rural Africa. With the commitment to reinvesting the majority of its returns into the business, to scale quickly and maximize its impact on rural communities
Wala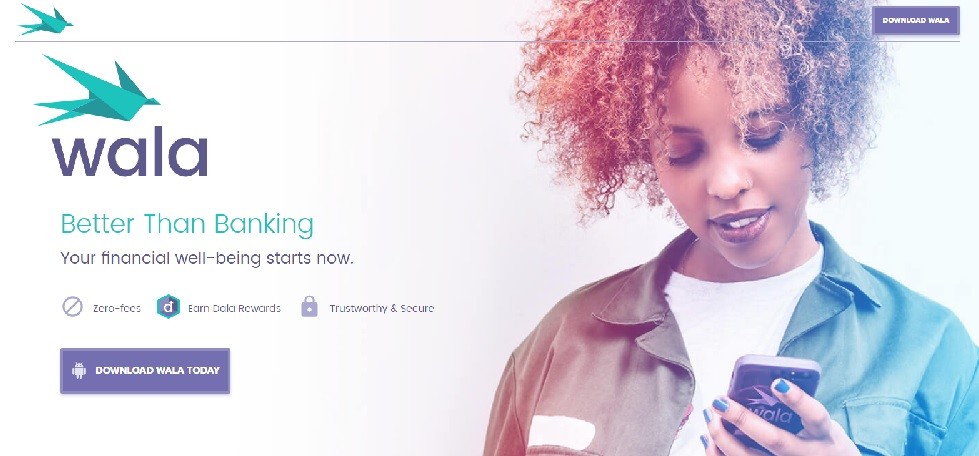 This is a zero-fee money app on a mission to support its users' path to financial freedom. Wala believes that the financial systems in this world are broken due to high fees, poor experiences, and inaccessibility.
Through the platform, users will be able to send dala digital money to friends and family in any of the countries that Wala is available, buy services in the Wala Market, and soon transact and deposit/withdraw at stores.
Wala users can purchase products and services like airtime and data for self,  friends, and family in over 10 countries.