Unveiling the speakers for the 2020 Nigerian Innovation Summit 
Every year, the Nigerian Innovation Week holds a summit bringing together stakeholders from different sectors of Nigeria's economy to discuss ideas, trends, opportunities around technology, innovation, and entrepreneurship development in Nigeria.  
The one-week virtual programme which will be held from Tuesday, October 6 to 8, 2020, is themed "Innovating Critical Times". The Nigerian Innovation Summit has been around for 5 years, receiving over 3,000 stakeholders and delegates from local and international businesses, organisations, government agencies, states and representatives, embassies and high commissions, investors, CEOs, start-ups, entrepreneurs, research centres, tertiary institutions, business leaders/decision-makers and all the stakeholders in the innovation ecosystem. 
---
Read also:  A call to participate in the 2020 Nigeria Innovation Week Virtual Summit
---
Here are the speakers for this year's Nigerian Innovation Summit. 
Dr. Isa Ali Ibrahim (Pantami)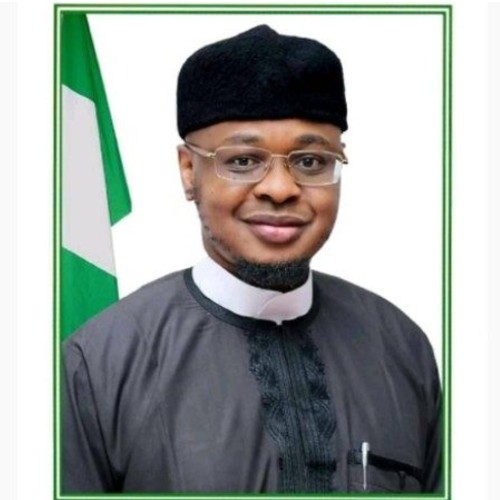 Dr Isa is the current Minister of Communications and Digital Economy. Born in Gombe state, Nigeria, he graduated with a Bachelor of Technology in Computer science from the Abubakar Tafawa Balewa University. 
He holds certificates in Digital Transformation from Harvard, Digital Strategy from both Massachusetts Institute of Technology and Institute of Management Development, Lausanne, Switzerland, Strategic Leadership from Oxford University and a University of Cambridge Certification in Management. 
Dr Isa also bagged a doctorate degree in computer science from Robert Gordon University Aberdeen Scotland. 
Professor Umar Garba Danbatta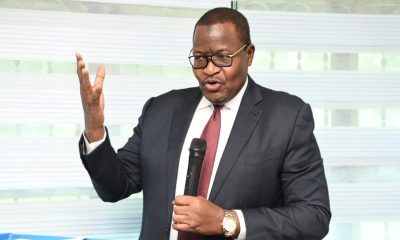 Prof. Umar is the executive vice-chairman and chief executive officer of the Nigerian Communications Commission (NCC). He obtained a Bachelor's degree in Engineering and Masters from Technical University, Wroclaw in Poland and his PhD from the University of Manchester Institute of Science and Technology. 
For 32 years, he served as a lecturer at the department of electrical engineering, faculty of technology at Bayero University where he taught courses in telecommunications engineering and electronics. In addition, Prof. Umar held academic positions of the Dean of the faculty and head of the department at different times.  
He is a Fellow of the Renewable and Alternative Energy Society (FRAES) and also a Fellow of the Nigerian Academy of Engineering. Prof. Umar obtained an honorary doctorate degree of Science (D.Sc) from the University of Jos. 
Prof. Umar has received over 18 awards and certificates of honour. He has written 60 articles in journals, conference proceedings and technical reports.  
Prof. Tony Bailetti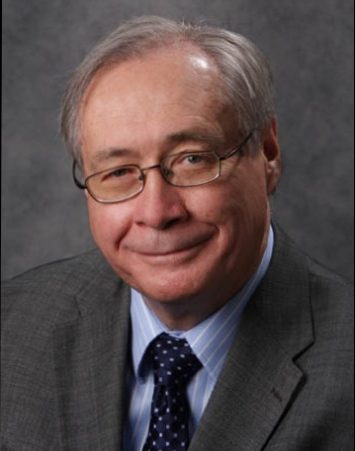 Prof. Tony is the chairman of the board of Nigeria-Canada Trade and Investment Group. He is the founder of Scale Early, Rapidly and Securely community and the TIM review. 
He is Director of Carleton's Technology Innovation Management (TIM) master's programme. He holds a faculty appointment in both the Sprott School of Business and the Department of Systems and Computer Engineering. His areas of expertise include the development of products and services, technology entrepreneurship, sustainable growth of technology companies, technology, product and service commercialisation, as well as product management. 
Prof. Tony earned a PhD and an MBA from the University of Cincinnati, Ohio, USA. 
Dr Yele Okeremi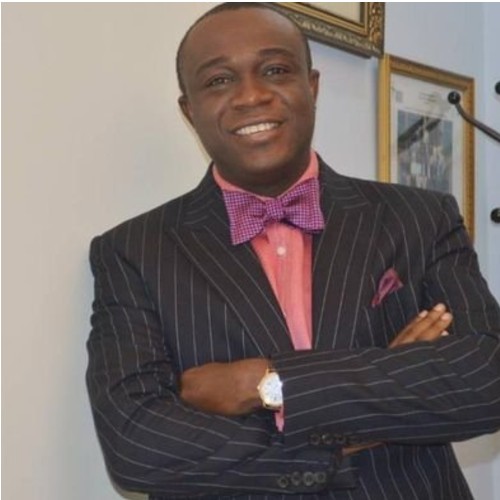 Dr Yele is the founder and CEO of Precise Financial Systems Ltd. He's an Adjunct Professor of Business Strategy at the Nobel International Business School, Accra, Ghana. Dr Yele obtained a bachelor's degree in computer science from Obafemi Awolowo University and also a Masters in Business administration respectively. 
He holds a doctorate degree in business administration from Swiss Business School, Zurich, Switzerland and also a master of Applied Business Research from the same institution. 
Dr Yele is an alumnus of INSEAD Fontainebleau, France where he completed the International Directors Programme and obtained a certificate in corporate governance. He is also an alumnus of the Wits Business School, Johannesburg South Africa and Harvard Business School, Boston, Massachusetts where he completed the Owner President Management Programme.  
Eduardo Bailetti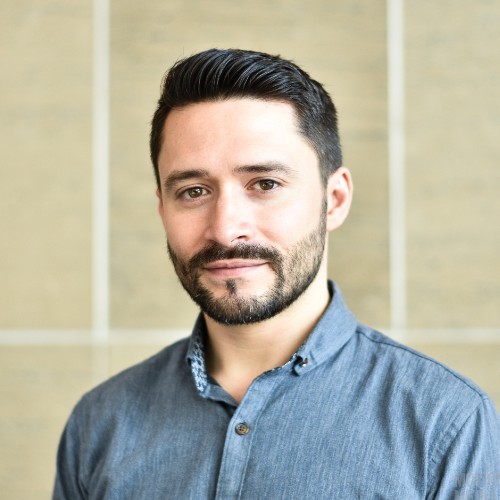 Eduardo is the co-founder and CEO of Scalecamp — a company that provides entrepreneurs with access to knowledge, tools and information to increase their company's value early and rapidly — in Ottawa, Canada. 
He obtained a Master of Entrepreneurship degree in Technology Innovation Management at Carleton University in Ottawa, Canada. He has published in a peer-reviewed journal on the topic of transnational entrepreneurship and developed a plan on how Canada can increase and diversify its international trade.
Eduardo has also lectured at different training programmes in India, Nigeria and Canada. His passion for entrepreneurship has led him to deliver training to entrepreneurs and those who support them in three continents and counting. 
Fatumata Soukouna Coker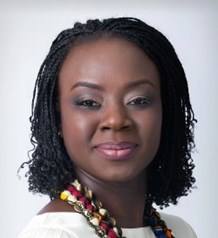 Founder and group president of Ygroup Holdings Inc., Fatumata has over 20 years of experience working with Fortune 500 companies in the high-tech industry. 
She's the chairman of Afrinvest West Africa and also the chairman board of directors of CreditRegistry Services. Fatumata is also the co-founder and chair at a non-governmental organisation, Center for Women and Children Empowerment Inc. 
Fatumata's strengths lie in marketing strategy; brand management; direct marketing; CRM marketing; segmentation analysis strategy; sales process management, marketing management; programmes management; sales enablement; channel marketing and readiness; public sector sales; enterprise sales(B2B); go-to-market strategy; channel strategy and management; internet marketing, product marketing and industry sales, IT infrastructure svcs, IT security (cybersecurity), digital economy strategy (IT Hubs, incubators) and IT project funding. 
Nicolas Bry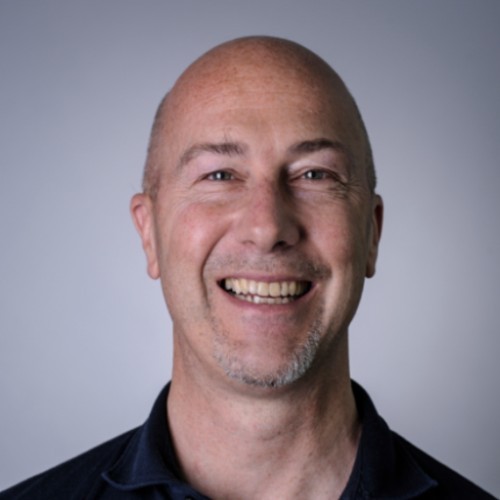 Nicolas is a senior VP at Orange Innovation Marketing Technology. He graduated from Engineering School Supélec and from HEC Business School. Nicolas develops Rapid Innovation platform (open innovation, API), and crowdsourcing platform (Imagine With Orange).
In 2019, Nicolas wrote a book, The Intrapreneurs' Factory: A Practical Guide for Corporate Managers, to Leverage Intrapreneurship for Their Business, Their Employees, and the Greater Good. 
Dr Navneet Bhalla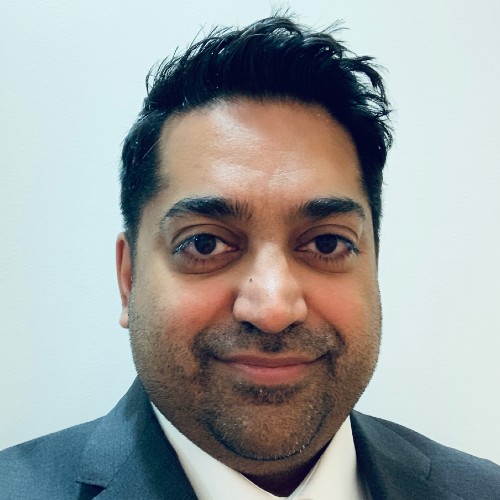 Founder and CEO of Cetana AI Inc, a consultancy company that specialises in artificial intelligence and machine learning. He's an adjunct research professor in the Sprott School of Business and Carleton University and also an honorary research associate in the department of computer science at University College London. 
Navneet has worked as a Postdoctoral Fellow at Harvard University (Department of Chemistry and Chemical Biology), at Cornell University (Department of Mechanical and Aerospace Engineering), and at Universität Paderborn (Department of Computer Science). He has also worked as a scientific collaborator at the Université Libre de Bruxelles (Institut de Recherches Interdisciplinaires en Intelligence Artificielle).
Peter Appleton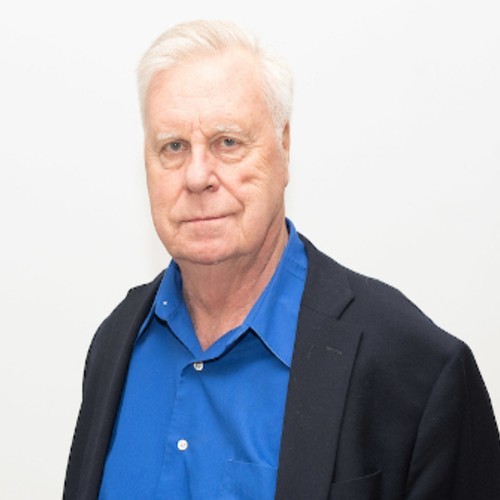 Peter Appleton is a visiting Professor International Business at Norwich University. He's a specialist in international business education, trade and international development with a focus on private sector entrepreneurship in natural resources and scientific innovations using blockchain and artificial intelligence for smart agriculture, agribusiness, water purification/sanitation, aquaculture.
He has over 25 years of experience in working internationally, teaching at leading universities in North and South America. He has taught at universities in Business and development in Canada, USA, Mexico, Ghana, Bolivia and Kenya.
Muhammed B. Mu'azu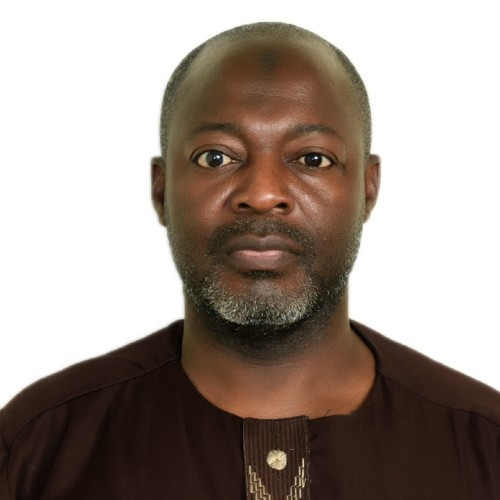 Muhammed is a professor of computational intelligence at the department of computer engineering, Ahmadu Bello University, Zaria where he's also the head of the same department. 
He is the chairman of Nigerian Communications Commission (NCC) Inter-Agency Committee on Evaluation of Telecommunications Research Proposals from the Academia. He has published over 80 journals and conference papers.
Otto Orondaam
Otto is a social entrepreneur, development consultant and founder of Slum2School Africa, a developmental organisation that serves underserved out-of-school children in slums and hard-to-reach communities. 
For over 15 years, he has worked with thousands of young people across the private and public sectors across different countries to provide educational scholarships and various developmental support to children from various communities in Nigeria. His vision is to see that every child and youth, irrespective of their colour, origin, gender and physical or mental ability is given an equal opportunity and the best chances to education, to enable them to maximise their potential and contribute positively to the growth of the African continent.

Iain Bitran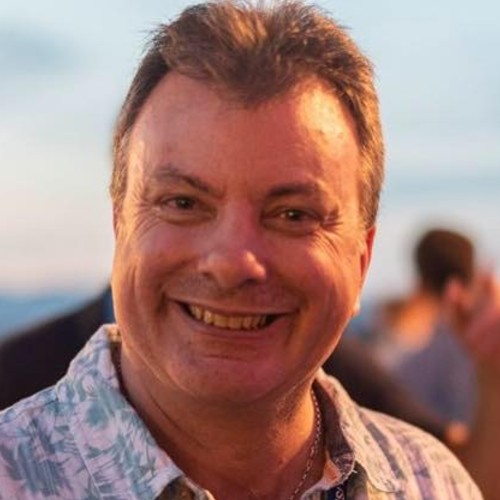 As the executive director of the International Society for Professional Innovation Management (ISPIM), Iain has served as the president and board member of the same organisation. 
Iain holds a postgraduate diploma in Marketing from The Chartered Institute of Marketing and bachelor's of arts degree German and Business Studies from the University of Sheffield. He has organised over 30 international innovation conferences, developing strong networks in the process. Iain has been involved in many innovation-related projects and has also edited and published numerous journal issues and articles in the field of innovation management.
He is passionate about events and is a regular speaker at conferences around the world, particularly on the subject of how to develop successful events. He is an official MICE Ambassador for the City of Fukuoka in Japan. 
Ifeoma Malo 
Ifeoma is the co-founder/executive director of Clean Tech Hub Nigeria, a distributed renewable energy services firm and energy incubator platform. 
She studied Law and Development, International Law at Harvard Law School and Law from the University of Ibadan. Ifeoma is an alumnus of Caux Scholar Alumni (2004); African Leadership PIA fellow (2012); Desmond Tutu Fellow (2013); Crans Montana New Leaders Fellow (2014) and Eisenhower Fellow (2015); Global Leadership Academy – We Africa network (2017) and CommonWealth Leaders Scholar – CSC Leaders (2018). 
Ifeoma is an organisational management expert with over 20 years experience – building and directing organisational policy and strategy in energy and large scale utility markets, public health, biotechnology; leadership and change management and infrastructure finance.
She has worked in Nigeria, USA, Switzerland, United Kingdom, South Sudan, Ghana, Kenya, Sierra Leone, Zimbabwe, Rwanda, Gambia, South Africa, Cameroon.
Ibrahim Maigari Ahmadu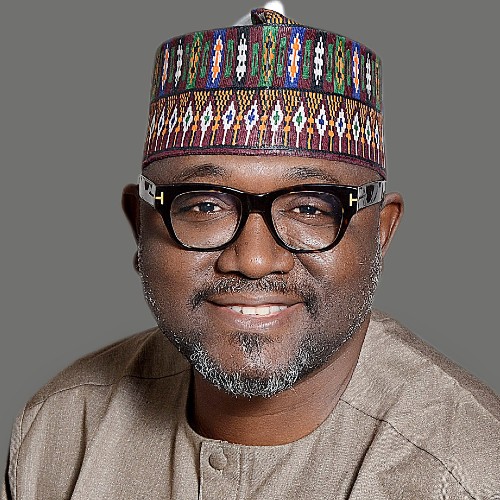 Ibrahim is the co-founder of Livestock247 and founder of RiceAfrika.com. He was also the founding CEO of Sponge Analytics, a data analytics firm in Nigeria. 
He holds a bachelor's degree in Law from the University of Maiduguri and a Master of Business Administration from Ahmadu Bello University. Ibrahim is said to have founded many companies in IT, food and leisure, education, and renewable energy. 
Andrew Bourne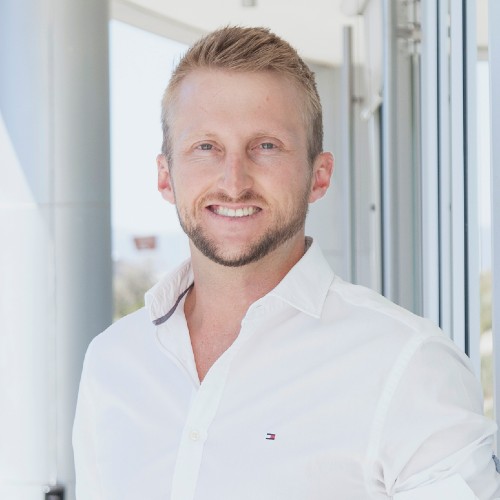 Andrew is currently working as the business development manager at Zoho Corporation, Africa. Andrew has experience in sales and marketing with a specialist in technology implementation, digital transformation strategies, ERP implementation, cloud storage specialist, marketing, advertising, sales, negotiation, real estate among others.
Bruno Woeran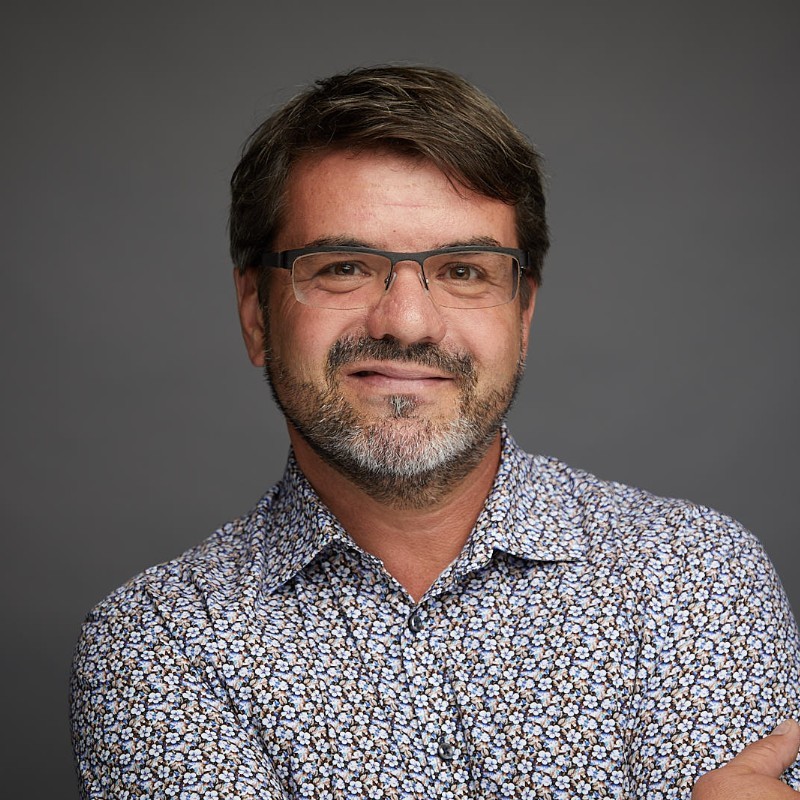 Bruno is the Head Research Management and TechTransfer at Paracelsus Private Medical University. He has an MBA in Business Administration from the University of Nebraska at Omaha. He is an international trainer and lecturer for EU Research, Higher Education and Innovation management topics and supports the EQF (European Qualification Framework). 
He serves on several boards for Innovation Management, vocational training networks to support academic human capital exchange. He is currently President of TII fostering Int'l TechTransfer. 
Bruno Woeran is co-editor and author of articles on innovation research, knowledge transfer and expert systems and works intensively on training and certification, for organisations' innovation and knowledge management issues and regional innovation management tools, especially SMEs.
Some of the organisations that sponsored and partnered for the event include Oxford Business Group, Nigerian Communications Commission, Asoko Insights, smepeaks, Seedstars World, VC4A and many more. 
To participate in the virtual event, visit the official website to register and secure your slot.
---
Got a story worth telling? Shoot us an email with SUBJECT — "Story Worth Telling" — to [email protected].