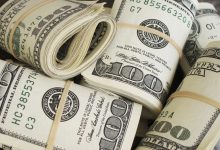 7 startups receive $3,000 grant from Ventures Platform, NCDC, LASRIC, MTN to fight Covid-19 in Nigeria
About a month ago, a Nigerian innovation hub — Ventures Platform — revealed plans to provide virtual workspace, mentorship from some leaders in Africa's top healthcare, business and technology industries and a $3,000 grant for startups with projects that will help contain the spread of coronavirus in Nigeria.
We @vplatformhub will provide workspace, mentorship & $1,000.00 grant for the first 5 projects that @NCDCgov green lights.

Projects / apps could be around reporting, tracing or anything else that helps in our fight against #COVID19

Please tag @mo_felata if submitting here. https://t.co/a1Hagn0Yyt

— Kola Aina (@kola_aina) March 17, 2020
In a bid to find tech-enabled solutions to combat the ongoing pandemic, Ventures Platform partnered with Lagos State Science Research and Innovation Council (LASRIC) to launch the #COVID19InnovationChallenge. The challenge called on interested applicants who already have an idea or working on a project to apply.
Following the virtual demo day held by Ventures Platform, the innovation hub selected seven startups and they received a $3,000 equity-free grant alongside other necessary and important resources from the innovation hub and its partners.
The results are in! Congratulations to the following winning teams of the #COVID19InnovationChallenge!
We had a tie and decided to select 7 projects instead of the initial 6. These winners will receive funding, access to mentors and premium services from partners. 🎉 pic.twitter.com/rxA3lCV9Xl

— Ventures Platform Hub (@vplatformhub) March 26, 2020
The seven startups selected by Ventures Platform were picked out from a pool of more than 500 applicants to proffer solutions that will curb the spread of the coronavirus pandemic in Nigeria. The startups selected include Wellvis Health, Prunedge, Infodemics, Wellahealth, MyServiceAgent, Innover Technologies, and Cmapit Analytics.
Below are more details about the selected startups:
Wellvis Health: Directed by Wale Adeosun, Wellvis Health provides solutions in primary health care through developing the health of the people by giving them access to constant personalised health information.
Prunedge: Founded by Joel Ogunsola, offers inventive solutions to improve its processes, the upkeep of people and also help decision making within organisations. The startup is focused on solving the world's greatest problems through technology.
Infodemics: The startup is a one-stop risk communication platform which brings parties together in circles, communicating with leaders: traditional, social and religious using its inbuilt modern channels of SMS, email, IVR and similar. It uses technology to raise awareness, build up knowledge on hazards and risks.
Wellahealth: The health technology startup aims to provide affordable and accessible, high-quality healthcare protection for Africans. Based on the NCDC guidelines and logs responses for follow up by public health, Wellahealth is a digital triage bot that provides instructions as needed.
MyServiceAgent: Founded by Mayowa Ayodeji, MyServiceAgent is an intelligent Interactive Voice Response (IVR) software that can communicate with 1000s of callers concurrently and disseminate accurate information from the NCDC and also transmit data to the NCDC to act on speedily.
Innover Technologies: Founded by Okorie Tochukwu, is focused on using technology to provide solutions. The ICT company provides a wide range of services which include mobile app development, enterprise web portals, technology consulting and new media communications.
Cmapit Analytics: Launched in 2015, the GIS and data visualisation software, provides support by analysing geospatial data; its variables about the coronavirus pandemic and how it can be traced.
In an official statement shared with smepeaks, it was disclosed that MTN has joined Ventures Platform, NCDC and LASRIC to support the seven startups who are currently developing solutions and platforms to mitigate the rapid increase of the coronavirus in Nigeria.
Also, the NCDC is reportedly working with Prunedge, Wellvis Health and Infodemics for bot and app technology that has been integrated into NCDC systems, interface being merged into the systems, and collaboration with the NCDC's team to stop the spread of fake news respectively.
Whilst MTN will be supporting Wellvis Health to set up USSD to push out their triage tool to the underserved; Prunedge to zero-rate their app and site to benefit as many as possible and MyServiceAgent for a toll-free phone line for their product and SIP (Session Initiation Protocol) trunking services that can handle call routings in their thousands.
It also organised a pitch-a-thon Friday, April 24, for the teams to pitch their startup ideas to enable volunteers support and develop solutions to assist during this pandemic.
Considering the incessant increase in the confirmed coronavirus cases in Africa, the outcome will be more profound if other innovation hubs and companies join the movement to wage war against the virus and other uncertain challenges that may arise post-COVID-19.
---
Got a story worth telling? Shoot us an email with SUBJECT — "Story Worth Telling" — to [email protected].