6 ways your business can jump on Nigeria's 60th independence anniversary trend
Tomorrow is October 1, 2020, exactly 60 years since Nigeria gained independence. From 1960 till date, this day has been honored annually and marks the birth of a free country led by its own leaders. Imminently, we celebrate Nigeria@60. 
Millions of Nigerians celebrate independence day in diverse ways. Across these festivities, freedom fighters and national leaders, who fought for the country's independence from colonial rule, are paid special homage and tribute.
Streets, homes, and towns are decorated with Nigerian flags, green and white is the trending color of the day and people are out in the streets waving and wearing these colors.
Although it's a  nation's holiday, businesses can't miss out on the amazing opportunities it presents, since millions of people will be actively online, looking for amazing "independence content" to consume.
That's why we've put together smart ways you can also jump on the independence trend,  plug into the massive online audience and give your business a big leverage. Let's dive in.

Make Nigerian@60- themed branding items and souvenirs
Who says the independence celebration would be complete without the right corporate gifts? Items and souvenirs, branded with the theme "Nigeria@60", including; face caps, t-shirts, bowls, footwears and many more, can't be ignored in this season. But then, take note of the word "right", figure out what everyone in various categories want, adults and children, male and female, mums and dads, be creative and open minded.
Graphic design and digital printing services
With lots of retail sellers in branded items and souvenirs for the celebration, the graphic designers and digital printing services are bound to make loads of great sales in this season. But again, how do you stand in this sector? one of the answers is not only by doing discount sales, but excellent work.
Organise a thrift sale/discount to make more sales
Offer products at greatly reduced prices, build your promotions around immediate selling and required items. This would not only boost your sales, it is also a great opportunity to retain existing customers and attract the attention of new ones.
Create related themed pictures for the event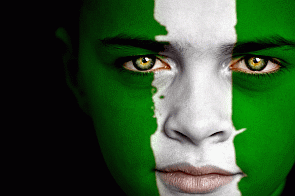 Are you a creative genius at designs? Leverage the independence day by delving into body painting, create amazing art works and designs. Photographers are not left out in this category, after a creative design, memories are stored via images.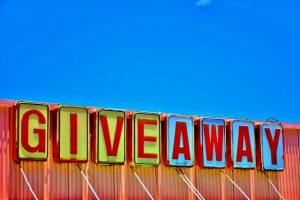 Have you ever realised how well giveaways add to your profit? Whether you need more followers or you need more clients/customers, just try doing a giveaway and you'd be amazed. Free Nigerian history books for kids is one great idea, and you'd get brand visibility as your ROI. Alternatively, you can also utilise a B-O-G-O FREE approach (that is, Buy One Get One Free).
Organise paid or sponsored virtual events to mark the celebration
Leverage the Nigeria@60 holiday by organising virtual concerts, parties and other virtual events, which could be paid or sponsored. Have you ever thought of a virtual tour of the Nigerian museum, historical sites and other interesting places? Make the independence day a memorable one.
Independence day is not just a holiday to stay home, do an outing or celebrate the freedom of Nigeria, it is also an excellent opportunity to increase business sales. Be strategic and accessible, adapt to your target audience's needs.
Massive number of people, both online and offline, patronise discount sales, especially on a holiday, people are drawn to giveaways, beautiful works and amazing virtual events. These will not only boost your sales for the day, but improve your business reputation and awareness, thereby gaining new clients/customers. 
---
Got a story worth telling? Shoot us an email with SUBJECT — "Story Worth Telling" — to [email protected].