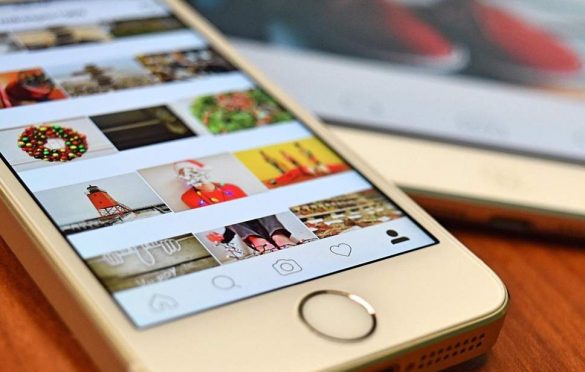 What if Instagram Goes Fully Web?
Instagram is internally testing a web version of Instagram Direct messaging that lets users chat without the mobile app. If this is actualised, users on a desktop or laptop PC or Mac, a non-Android or iPhone user who access Instagram via a mobile web browser will be able to privately message other Instagrammers.
Given that Instagram's web experience has long lagged behind its native apps where users can't post stories from the desktop like you can with Facebook Stories. It only added notifications on the web in 2016, plus some other features, in 2017.
A web version could make Instagram Direct a more full-fledged SMS alternative rather than just a tacked-on feature for discussing the photo and video app's content. Messages are a massive driver of engagement that frequently draws people back to an app, and knowing friends can receive them anywhere could get users sending more.
While Facebook doesn't monetise Instagram Direct itself, it could get users browsing through more ads while they wait for replies. In addition, Facebook's own chat feature started on the web before going mobile and getting its own Messenger app, and WhatsApp launched a web portal in 2015 followed by desktop clients in 2016, it's sensible for Instagram Direct to embrace the web too.
It could also pave the way for Facebook's upcoming unification of the backend infrastructure for Messenger, WhatsApp and Instagram Direct that should expand encryption and allow cross-app chat, as reported by The New York Times' Mike Isaac.
According to Mobile reverse-engineering Specialist and frequent TechCrunch tipster, Jane Manchun Wong, "It's not available to users yet, as it's still being internally "dogfooded" — used heavily by employees to identify bugs or necessary product changes".
In the current design, Direct on the web is available from a Direct arrow icon in the top right of the screen. The feature looks like it will use an Instagram.com/direct/…. URL structure. If the feature becomes popular, perhaps Facebook will break it out with its own Direct destination website similar to https://www.messenger.com, which launched in 2015. Instagram began testing a standalone Direct app last year, but it's yet to be officially launched and doesn't seem exceedingly popular.
It is imperative to state that in 2018, Instagram built IGTV to compete with Snapchat Discover. And now with it testing a web version of Direct, it seems poised to challenge Snap for the chat too.
What if Instagram goes fully web? Do you think it would reduce app use?
---
Never miss an important story during the week. Subscribe to smepeaks weekly newsletter now.