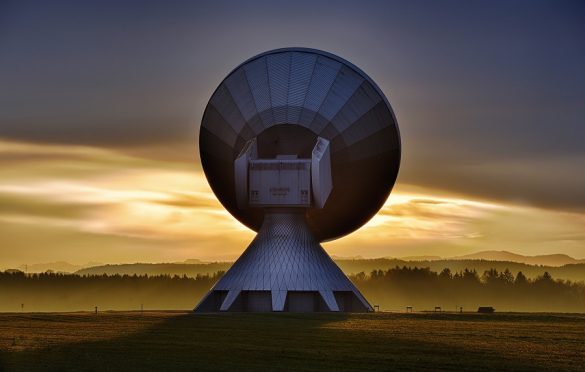 6 West African Tech Ventures We've Got Eyes on This Year
The tech startup scene in the African continent is experiencing record-breaking growth and increased international recognition. According to research by Partech Ventures, African tech startups received over $560M investment in 2017– a 53% increase from $367M in 2016.
Although South Africa and Nigeria still lead in attracting tech investments for the continent, there are some notable tech companies in West Africa that are not left out. While these ventures continue with their laudable solutions and activities in the region, we are paying very close attention to them this year.
Bitland- Ghana
Bitland uses blockchain technology to create tamper-proof digital public records, to help people prove their lands belong to them. It birthed with the aim to provide services allowing individuals and organisations to survey land and record deeds onto the Bitshares Blockchain.
Though based in Kumasi, Ghana, the team is looking to expand reach across the African continent by building infrastructure in developing countries to potentially unlock billions of dollars in untapped property rights.
Bitland has been building the team over the past year under the leadership of Narigamba Mwinsuubo. While the current team is making connections locally in Ghana.
Bitland also intends to assist governments in solving land disputes in areas that are currently beyond their reach. The goal is to spread its services globally within five years
MeQasa – Ghana
Obviously, sorting out a suitable accommodation is a daunting process. The situation wasn't different in Ghana until real estate platform meQasa came into the scene in 2013.
The startup made headlines in 2015 when it secured an investment of $500,000 from Frontier Digital Ventures, a Malaysian-based global venture capital firm. In the space of three years, the company has seen remarkable growth, featuring nearly 18,000 property listings. In 2016, meQasa was nominated for several of awards for the strides it has made in making finding property in Ghana a seamless.
Till date, the venture has been living up to its value proposition of simplifying accommodation processes. It will be quite interesting to see how it pans out this year.
NerveFlo – Nigeria
Over time, accessing unique African content (like movies or music) has been a very crucial challenge. On the other hand, you can easily buy Adele's song or the latest Hollywood movie.
That's all changing quickly, thanks to a host of proudly African outfits like NerveFlo, a digital content marketplace. The company is similar to online giants iTunes and Amazon, but with a range of digital content peculiar to Africa.
NerveFlo allows digital content creators to rapidly distribute their work to the ever-growing African market. On the platform, you can access ranges a repertoire of African themes in forms of short films, music, comics, lectures, and e-books. NerveFlo also gives Africans the opportunity to showcase their products to the global market.
DIYlaw – Nigeria
Nigeria's DIYlaw is one of the players at the forefront of the tech sector in Africa. The venture is on a mission to create easy access to legal services on the continent through internet technology.
Just as the name hints, the company offers Do-It-Yourself registrations, for things ranging from business and trademark registrations to Value added tax (VAT) and Tax identity Number (TIN) registrations.
Holding fast to its mission, DIYlaw has deployed an interesting initiative. On the platform, users are able to hire lawyers or ask Practitioners specific legal questions regarding their businesses.
It's very interesting because it gives users options to choose their preferred lawyers from an extensive database. The ability to read reviews by other DIYlaw users before deciding on a lawyer is also a plus for the user.
Flutterwave-Nigeria
Having built a payments platform and an expense management system that leapfrogs traditional payments technology, Flutterwave makes it easier for almost 24,000 businesses and individuals to process payments across Africa.
Prior to the company's inception, a lot of online merchants find it extremely complicated to access payments for their transactions online. Little wonder the embrace it received upon initiation.
Since launch in 2014, the company has been hitting major milestones. The most recent is its partnership with Visa to simplify digital payments in January 2019.
At the moment, Flutterwaves's total funding is estimated at about $20M, it wouldn't be far-fetched to name Flutterwave the stripe for Africa. However, there's still a long way for the payment company to cover, especially if it hopes to get a major share of the million-dollar online business transactions happening in Africa, every day.
Andela 
Andela founded in 2014, has presences in Lagos, Nairobi, Kampala, Kigali, New York, San Francisco, and Austin. At the get-go, Andela had a crystal clear mission; to build high-performing, distributed engineering teams with Africa's burgeoning community of software developers.
Over the years, Andela has helped companies move in a faster direction, building tools to identify extraordinary developers, anywhere in the world, and connect them with the right companies in a way that scales. Since launch, the company claims to have screened 100,000+ applicants, hired more than 1,000 developers, and matched them with hundreds of companies around the world.
Undoubtedly, Andela has been a key instrument in the African technological revolution as it's developers work as full-time engineers with companies ranging from the Fortune 500 to high-growth tech startups like Cloudflare and InVision.
Backed by Chan Zuckerberg Initiative, GV, Spark Capital, and CRE Venture Capital, Andela is powering global engineering teams while catalyzing the growth of tech ecosystems across Africa. Just in 2019, Andela raised $100M series D, bringing its total venture funding to $180M. We are eagerly waiting to see what great strides it will pull in the coming months.
---
Which West African Tech Venture do you have your eyes on this year?