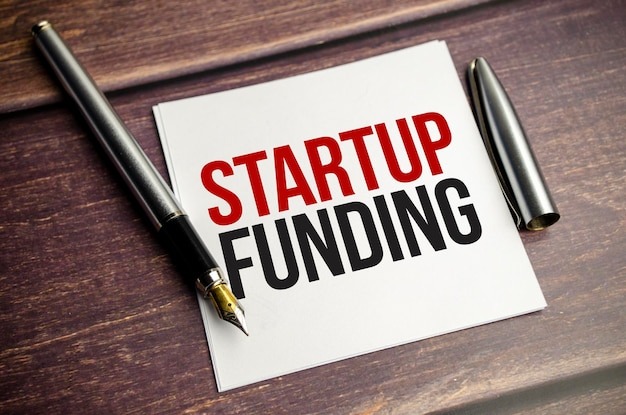 Startup Funding
When to Raise Funding: The Critical Stages for Startup Success
For aspiring entrepreneurs, launching a startup can be both thrilling and daunting. From developing a groundbreaking idea to assembling a passionate team, every step in the startup journey requires dedication and strategic planning. 
One of the most crucial aspects of a startup's growth is funding. While it's essential to secure financial resources to fuel growth, the timing of when to raise funding plays a pivotal role in determining a startup's long-term success. 
Let's explore the key stages at which startup funding should become a focus so as to maximize the chances of thriving in a competitive market.
1. Pre-Seed Stage
The pre-seed stage marks the initial phase of a startup's life cycle, where the idea is just taking shape. During this stage, founders often rely on their personal savings, bootstrapping, or support from family and friends to fund the early development and validation of their concept. Startups at this stage typically have a minimal viable product (MVP) or a prototype to showcase their vision.
Raising funding at the pre-seed stage can be challenging, but it's not impossible. If the founders have a strong network and a convincing pitch, they may find angel investors or early-stage venture capital firms willing to invest in their potential. However, most startups at this point focus primarily on refining their product and market fit before seeking external funding.
2. Seed Stage
The seed stage is where startups begin to gain traction. They have a validated MVP and a better understanding of their target market and customer needs. At this point, startups may start experiencing some revenue, but it's often not enough to sustain significant growth.
Raising funding during the seed stage is common, and it is a pivotal time to do so. With the right funding, startups can scale their operations, build a larger customer base, and expand their team. Seed funding is often obtained from angel investors, venture capital firms specializing in early-stage investments, or through crowdfunding platforms.
3. Early Traction Stage
Startups that have achieved early traction and consistent growth enter the early traction stage. They have a proven business model, a growing customer base, and positive feedback from the market. Revenues are increasing, and the startup is beginning to gain recognition in its industry.
Raising funding during the early traction stage is less risky for investors, as the startup has already demonstrated its potential for success. This phase is ideal for seeking Series A funding from venture capitalists, which provides more substantial financial support for expansion, marketing efforts, and product development.
4. Growth Stage
At the growth stage, startups have achieved a stable market position and are experiencing significant revenue growth. They have a well-defined customer acquisition strategy, and their product-market fit is solid. This stage is all about scaling rapidly to capture a more substantial market share.
Raising funding at the growth stage is about accelerating expansion. Startups seeking Series B and Series C funding often aim to secure larger investments from venture capital firms with a track record of funding successful scale-ups. Additionally, private equity firms and corporate investors may also come into play at this stage.
5. Late-stage and Exit Stage
In the late-stage, startups are considered more mature businesses. They have achieved substantial market penetration, profitability, and are on the cusp of either going public through an initial public offering (IPO) or being acquired by a larger company.
At this point, raising funding is less common, as startups may opt for IPOs or acquisitions as exit strategies. However, private equity firms or late-stage venture capital firms could still invest in startups aiming for an IPO.
Conclusion
The timing of when to raise funding is key for the growth and success of any startup. Each stage of a startup's journey comes with its unique funding challenges and opportunities. Knowing when to seek funding is a decision that should align with the startup's growth trajectory, market position, and long-term vision.