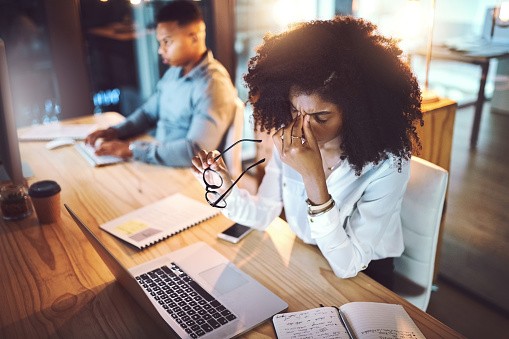 Would you rather work efficiently smart or effectively hard?
Due to the constant need of awarenesses in market changes, innovations, the drive to achieve success amongst others, most entrepreneurs work so hard and tirelessly by
losing track of time

living to work

exceeding work objectives

taking hold of experienced and willing persons they come across
It is essential to understand that working smart refrains you from enslaving your life and becoming more productive. Here are six smart ways to work efficiently and effectively:
Goals or hours?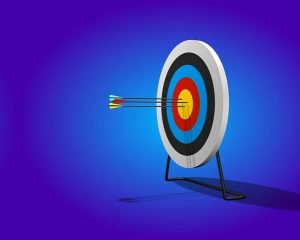 Which do you choose? Productivity does not entail working round the clock, and this does not define the success of your business.
Yes, dedication is important, but focusing on your objectives is a smart means to run your business. Set clear objectives, have a clear direction, know where you're headed and the actions that would lead you to achieve your goals.
Priorities must be defined
You can't solve all outstanding issues in one day. Doing this leads to tireless work, which further leads to mental and physical exhaustion. This is bad for business.
Your attention and time should be directed to tasks and issues that require immediate solutions.
Delegation
This is essential for productivity. Assigning a couple  of duties and assignments to team members, according to their areas of expertise, would help you focus on tasks requiring your attention, while you keep track of everything.
Time limits
Rather than working all day, apportioning a time to each task helps your work be more organised. Set limits according to the importance of each task, avoid energy and time wastage even when being flexible with some tasks.
Resources
Leverage technological innovations to optimise your work and save time. Applications and tools that can be used within your work environment are available. These help improve your work habits.
Breaks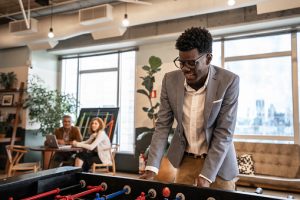 We can't forget an important factor: take a break. This helps you regain energy while your body and mind is renewed, and enhances productivity. Ideas you never thought about for the past few hours usually flow into your mind after taking a break.
A successful company requires a solid team
Dear startups, it's not just about building a company, but building a solid team.
We all know that no man is an island, neither can just one man be a team. To build a successful company, you need a variety of people across various fields. They might not be experts at first, but they must be goal-driven and ready to push forward against all odds.
Most startup companies get carried away, employing people with experience but forgetting the unhealthy attitudes that sometimes accompany that experience. Yes, experienced players are needed, but unconscious exchange of the company's ethos, ethics and beliefs with experience must be avoided.
Your employees might possess a wealth of experience, but do they possess the ability to unlearn while learning the ethos and ways of your company? How well can they adapt while leveraging their experiences to build the current company?

It's general knowledge that, due to lack of funding, some startups shut down almost immediately after  launch; but why is this always the case? Have you ever figured out the fact that working smart and efficiently is totally different from working hard and effectively? You might possess the latter attribute, but if the former is missing, you're bound to shut down soon.
Employ people who are not just effective but efficient. Just as it's absurd to have Ronaldo in a football team, and still lose a game, so is it absurd to have experienced players in your team and still lag behind when it comes to meeting deadlines and targets.
Your employees shouldn't use the ways of their former company as a yardstick to measure how things should be done in your company. This has an entirely negative effect on teamwork, and the company in general.
Employable team members
Effectiveness and efficiency come into major play when everyone in a team works together to achieve the set goals of the company. What a member is lacking, another should possess.
Employ people who possess the right attitude, not just the sound competence nor best resume to work, and produce results as a team. Your wealth of experience shouldn't hinder your ability to sync and carry others along. Get people who do not possess an individualistic mindset.
Dear startups, it's not just about building a company, but a solid team. Do not exchange enthusiasm for experience.

---
Got a story worth telling? Shoot us an email with SUBJECT — "Story Worth Telling" — to [email protected].