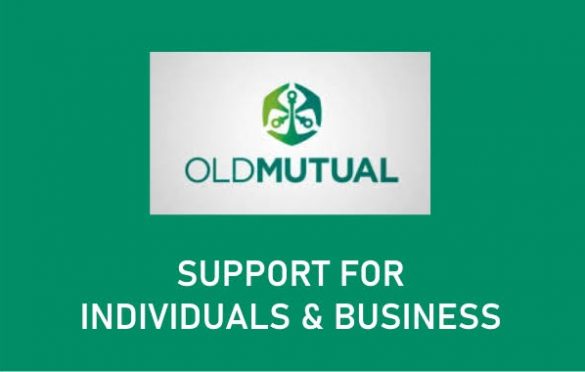 Powerful business lessons from 10 oldest companies still operating in Africa 
There is an ancient Chinese proverb that says, "a journey of a thousand miles begins with a single step." This proverb has really proven to be true for many businesses. Every company today started out as a micro business, to small, then a medium scale business and finally, an enterprise. Unfortunately, many businesses don't evolve past the micro stage, for others, the growth stops midway.
It will surprise you to know that there are companies in Africa that have gone through these different stages of growth, withstood challenges and still waxing strong today. Read through to know about these companies and what can be learned from them.
Mauritius Post
Mauritius Post is the company responsible for postal service in Mauritius. In 1772, Pierre Nicholas Lambert established the first postal service and it started out with just eight messengers. Presently, it's located in Port Louis, Mauritius and has 114 post offices, 1300 employees, 1136 automated counters, more than 60 products and services, 2432 private letterboxes, a postal museum, eCommerce, online payment platforms and post shops.
Despite being the oldest company in Africa, it still has a passion for meeting the needs of its customers, contributing positively to the community, recognising and rewarding individual contributions, embracing change in technology and innovation. Its vision is to be a world-class provider of postal and communication-related services in the region.
Lesson learned: No matter how long a business has been in existence, it should always place a high priority on the needs of its customers.
---
Read also: 10 lessons from Akin Alabi's Small Business big money 
---
Old Mutual Limited
Old Mutual Limited was established in Cape Town in 1845 by John Fairbairn together with other prominent figures in the country as South Africa's first mutual life insurance company. It offers financial services in uncertain times with products such as life insurance, savings, investment, asset management, banking and short term insurance.
With over 30,000 employed staff in 14 countries, Old Mutual provides financial services to individuals, small and medium-sized businesses, corporations, institutions across several market segments as well as certain other emerging markets.
Between 1845 when the company was founded till date, it has seen a different board of directors and CEOs. In order to remain in business, it acquired shareholdings of different organisations whenever the company is presented with the opportunity.
Lesson learned: Wise investment, strategic decisions, and cooperation from its staff are factors that contribute to helping the company remain in existence. These tenets can help yours too.
Groot Constantia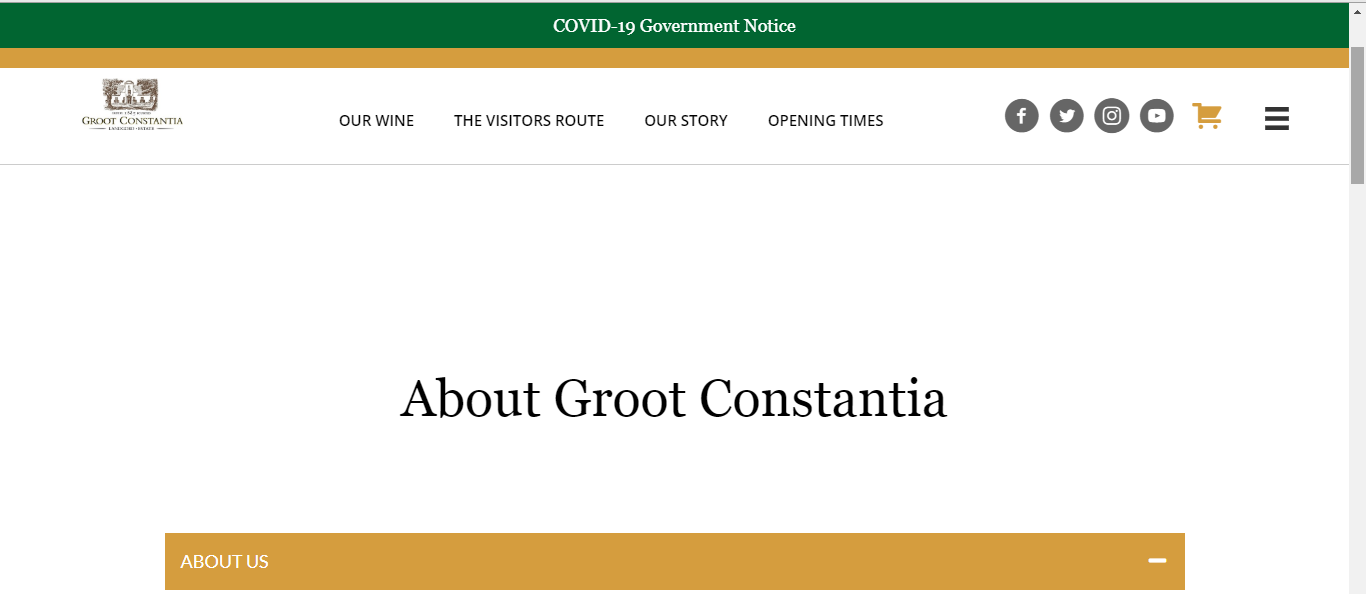 This wine company was named after the Latin word for constancy or steadfastness. Founded in 1685, it's the oldest wine-producing farm in South Africa and the company places a very high value on the attributes her name stands for.
Its services are a winery, wine tasting, wine tours, tourist attraction, Simons restaurant and Jonkershuis restaurant. The vision of Groot Constantia to be a world-class international destination, capturing the rich and diverse culture of Africa is attained by delivering a unique experience to locals and tourists through its fine wine offering and sensory encounters.
Groot Constantia has practised sustainability by being an environmental leader within the local and international wine industry regarding the efficient consumption of resources.
Lesson learned: Becoming a leader in any field can help businesses today stand out from the crowd.
Attijariwafa Bank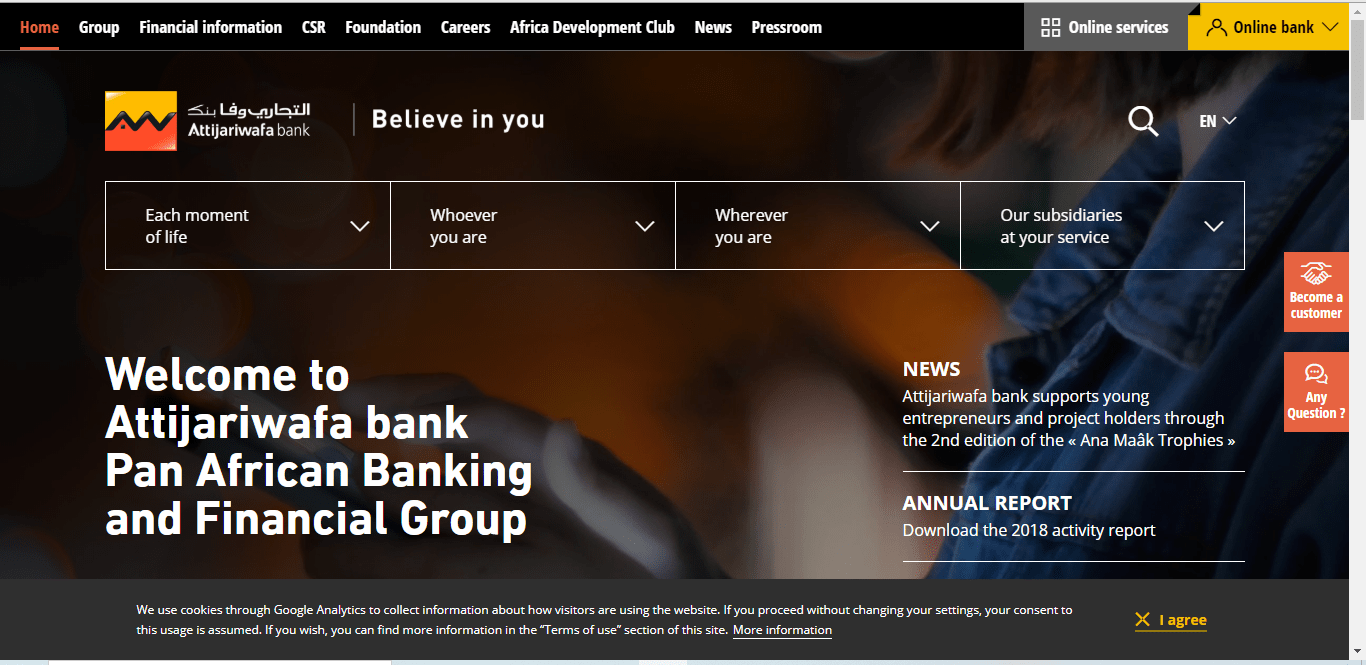 Founded in 1904 and based in Rabat, Morocco, Attijariwafa is a multinational commercial bank and financial services company. It was established after a merger between Banque Commerciale du Maroc and Wafabank with the headquarters in Casablanca.
The bank offers its customers innovative solutions and the ability to interact with the bank at any point and place in time. It's continually working on promoting the development of a sustainable economy, serving their customers throughout Africa and supporting African countries in the development of South-South cooperation.
One noteworthy information about this bank is the existence of a foundation that fights to reduce student drop-out rates as it supports projects that contribute to the continuous education of Morrocan citizens. The bank conducts multiple programmes that improve and modernise teaching, encourages the pursuit of higher education and promotes excellence as well as entrepreneurship among youths.
Lesson learned: Aside from serving the public, organisations can carry out programmes that benefit the populace.
The Development Bank of Central African States (BDEAC)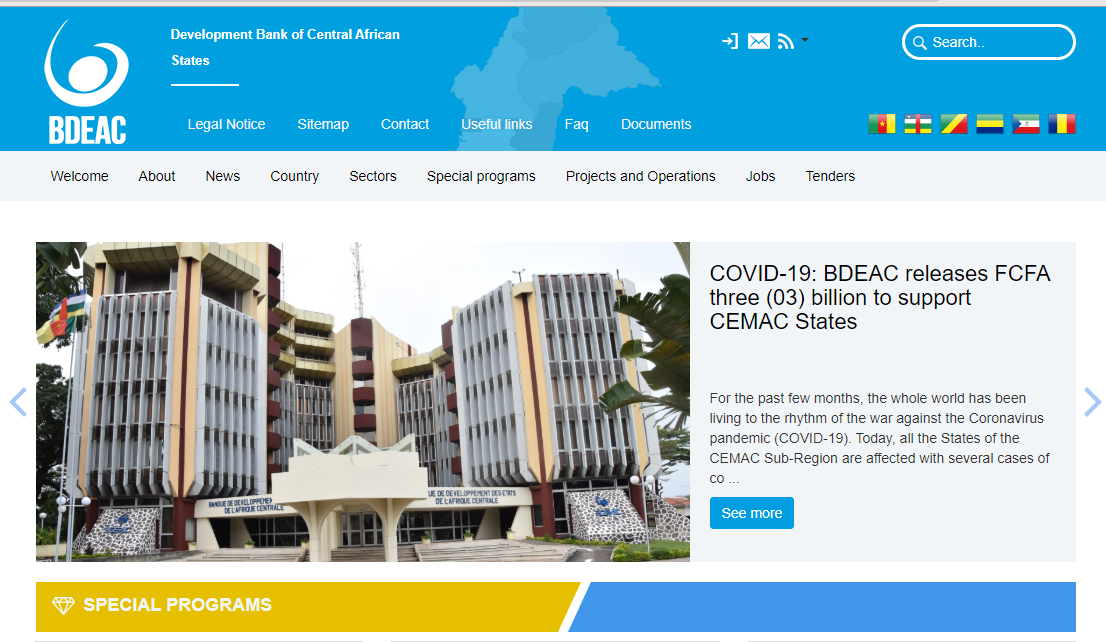 The Development Bank of Central African States (BDEAC) was founded in 1975 with its headquarters in Brazzaville, Republic of Congo. It's charged with financing the development of member states of the Economic and Monetary Community of Central Africa (CEMAC).
For BDEAC, it rewards the merit and performance of each employee using 13th-month salary, year-end bonus, school care for children, medical cover for department children and spouses. This practice increases the bank's attractiveness and encourages the mobilisation of internal and external resources to the financial markets.
Lesson learned: Incentives boost the morale and productivity of staff in an organisation. Therefore, it's a good policy to be put in place by any company.
BGFIBank Group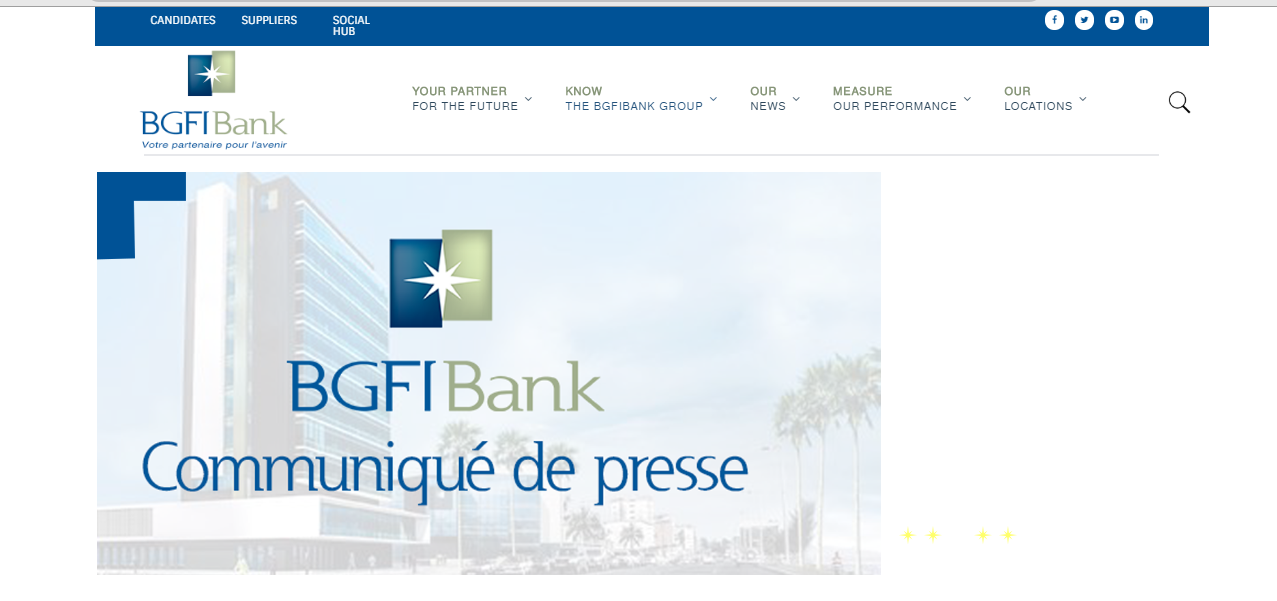 This bank is a large services conglomerate in Central, West and East Africa with subsidiaries in 10 countries. The birth of BGFIbank in 1971 came from the desire to set up a bank in an African country "where the nascent oil exploitation suggests a strong potential for economic development."
BGFIbank strives to remain dynamic, proactive and innovative in meeting the needs, remaining attentive and staying close to its customers in order to ensure maximum delivery of services.
Aside from its customer-centric approach, the bank has a foundation that supports projects geared towards education, research, training, and other things that serve the interest of the public.
Lesson learned: Their interest in customers and the public are values other companies can learn from in order to remain in business.
Rokel Commercial Bank
Formerly known as Barclays Bank, Rokel Commercial Bank is the dominant financial service in the banking industry providing about 25% of all financial operations in the country. 
Founded in 1917, 'Rokel' is the name of the longest river in Sierra Leone which empties into the Atlantic Ocean. The appellation portrays the bank's greatness as a gateway to banking operations in Sierra Leone.
Rokel Commercial Bank's senior management team is made up of professionals with enormous experience in providing all forms of banking services. Known for innovation in terms of products and services, it provides banking services such as mobile banking, safe custody deposits, travel services, retail banking, cash management among others.
The core values like integrity, openness and initiative, continuous improvement, teamwork, dedication, and a customer-first approach make the bank a force to be reckoned with.
Lesson learned: A customer-first approach retains customer retention and customer loyalty.
Gold Fields Limited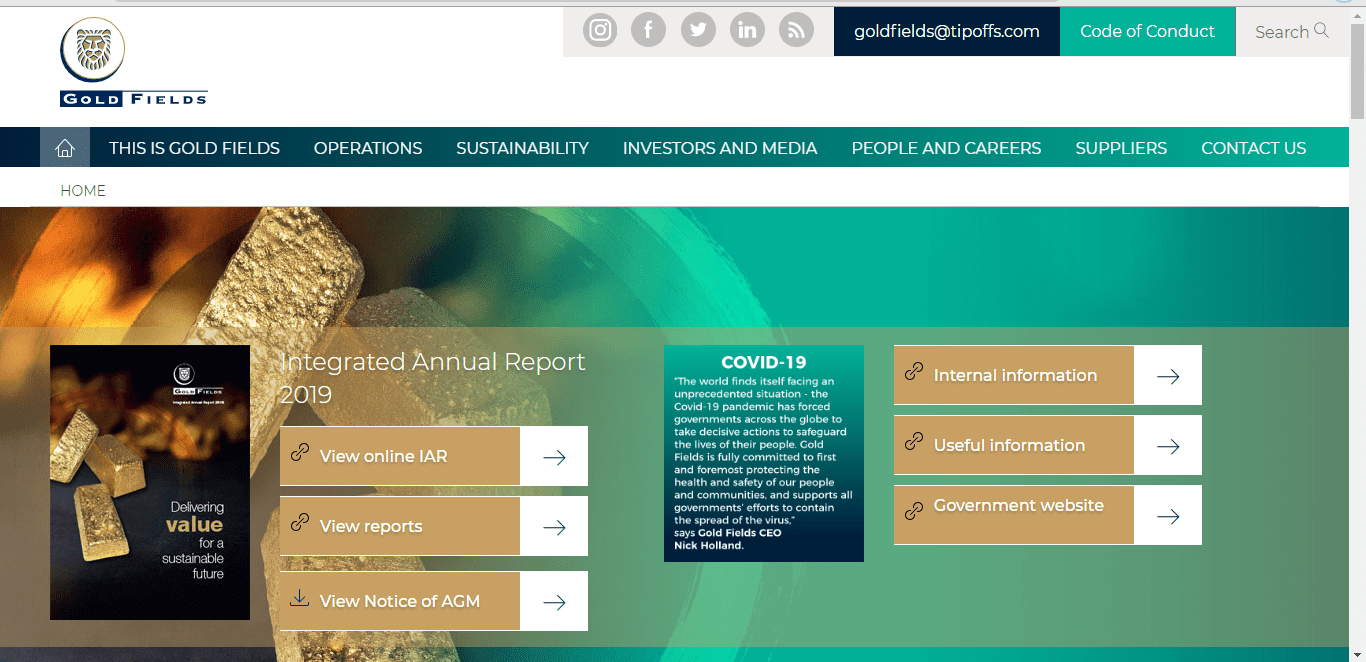 Headquartered in Johannesburg, South Africa, Gold Fields Limited was established in 1998 with the amalgamation of the gold assets of Gold Fields of South Africa Limited and Gencor Limited. It unlocks the value of gold to its stakeholders.
The company owns and manages mines in South Africa, Ghana, Australia, and Peru.
In 2002, Gold Fields Limited achieved an amazing feat, becoming the first gold mining company in the world to receive the ISO14001 environmental management certification after many preparations.
Lesson learned: As seen in the case of Gold Fields Limited, planning and execution always yield great results. When staff and every personnel concerned work together to attain business objectives, a tremendous outcome will be achieved.
Bakers Limited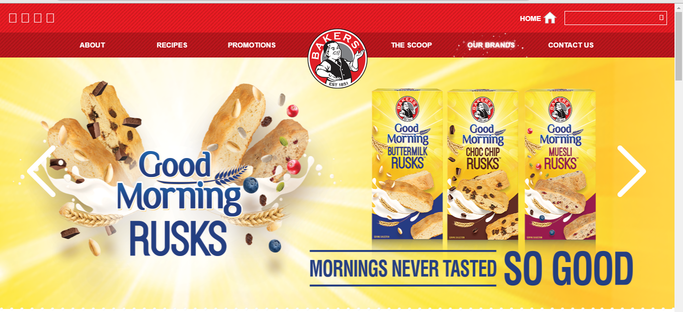 Bakers Limited commonly known as Bakers is a South African company founded in 1851 with the purpose of producing a wide variety of savoury and sweet biscuits. The brand has been created to be a source of delight to kids, grownups, grandparents and other end users.
The founder, John Frederick Baumann at age 16 worked as a baker's assistant before acquiring his own bakery business. After learning the ropes of the business, he purchased a hand-operated biscuit machine that produced dry biscuits for sale to ships and army garrisons. Gradually, the business expanded to what it is today.
Lesson learned: An innovative idea shouldn't be dismissed as mere wishful thinking but enforced even when there is little or no support from family and friends. John Frederick teaches entrepreneurs the value of perseverance driven by a desire to succeed no matter what happens.
First Bank of Nigeria
First Bank of Nigeria also referred to as First Bank is a Nigerian multinational bank and financial services with headquarters in Lagos, Nigeria. It was established in 1894 with the aim of consistently building relationships with customers and providing services such as retail banking, corporate banking, commercial banking and public sector banking services.
The bank has been named "Most valuable bank brand in Nigeria" six times in a row by the globally renowned "The Banker Magazine" of the Financial Times Group. First Bank received other awards that resonate with their mission, "to remain true to our name by providing the best financial services possible".
Like other oldest companies in Africa, First Bank is committed to touching lives in the communities they do business in. It does this through its female entrepreneurship programmes, youth empowerment, Start Performing Acts of Random Kindness (SPARK), infrastructure development programme among others.
Lesson learned: Startups should take part in Corporate Social Responsibility(CSR). This would boost its public image and attract more customers to the business.
Other oldest companies in Africa are:
The above-mentioned oldest companies in Africa have experienced the worst business scenario one can ever imagine yet remain in business till date. Trust among staff in an organisation, willingness to take a risk when needed, a positive outlook, customer-centric approach and perseverance are factors that enabled them to prevail. The same can be said of yours in years to come.
---
Got a story worth telling? Shoot us an email with SUBJECT — "Story Worth Telling" — to [email protected].