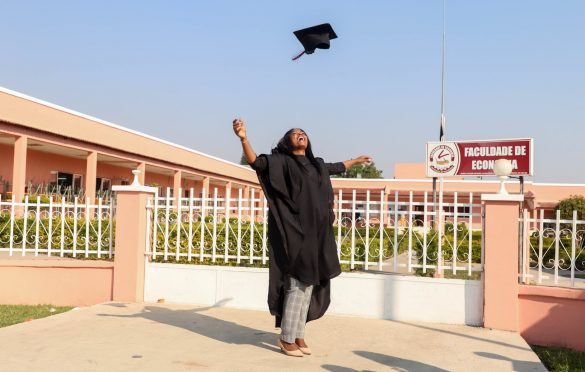 With or without Covid-19, here are 10 online degree-awarding universities you should consider
Prior to the coronavirus pandemic, one of the most significant industries that have taken the virtual forefront to deploy its essence is education. Way before COVID-19, there exit online degree-awarding universities around the world that are still maintaining their virtual learning proposition to date.
We've taken the time to highlight some of them. But before we dig in, let's backtrack a bit to unveil what necessitated the need for virtual learning in the first place; which, thanks to coronavirus; is now becoming more of a learning necessity than an option.
Globally, there are millions of people who wouldn't have had the opportunity to acquire a university degree due to various reasons.  The most common ones boil down to lack of funds, insufficient time to dedicate to offline studies amongst other responsibilities, distance, family commitments, inability to meet up with the regular university requirements, and distance from local learning centres.
Bearing this in mind and with the global rate of adult illiteracy soaring to 775 million according to the United Nations Education, Scientific and Cultural Organisation (UNESCO), and the possibility of another 152 million children trailing the same path, there's the need for an up-shake in the mode of education distribution across.
Thanks to the efforts of global economic frontiers and technological advancements which have positively affected every aspect of human lives, today, there are nearly 600 hundred online degree-awarding universities across continents in the world.  The United State boasts of about 250, with as much number in the UK, and the story isn't different in other countries globally.
The good thing about online courses is, one can enrol and complete them irrespective of one's location, age and social or financial status, as long as you are determined. They are flexible and more affordable than most conventional or regular universities. Some of these universities are free, others are moderate, and we have quite expensive ones. You are to make a choice that fits your purpose and purse.
But before we delve into listing some of the best online universities that are currently available worldwide, perhaps, a little history will do.
The first-ever online university started in Barcelona, Spain in 1995 as the Open University of Catalonia. This development, obviously led to the sprout of another in 1999, which is  Jones International University, in Centennial, USA. It was accredited fully as an online university. These are the first among the equals.
Though the list is endless, here are ten of such reputable online universities you can enrol in with ease and satisfaction.
This is one of the most affordable online universities in the USA. It offers undergraduate and postgraduate courses which are really valuable, flexible and of high quality.
WGU is also affordable, but it's only for applicants living in the United States, except U.S. active-duty military personnel and their families in overseas stations, and people living in Guam, Puerto Rico, Canada, or U.S. Virgin Islands.
Columbia Southern University is another affordable U.S based online university committed to quality, flexible and student-friendly curriculum. Its support services are also for undergraduate and postgraduate courses.
 Nottingham Trent University is a UK-based online university that's reputed for her commitment to research, high-quality teaching and enviable career opportunities. 
This is another UK online university. Manchester Metropolitan University and Global Online have innovative, modern, inclusive and international in approach. The courses are relevant to everyone.
University of London International is one of the best online degree-awarding universities that's designed to meet the needs of students interested in pursuing careers in Finance, Economics, Management and Sciences. The programmes are flexible and 100% online.
NOUN was initially established in July 1983 as an Open Distance Learning (ODL). It offers an affordable, flexible and functional 21st-century education, accessible to everyone, especially Nigerians.
This is a world-class distance learning institution which enables students to study from anywhere in the world through study materials and online learning resources.
Open University of China (OUC) is a university without walls or barriers to as many as are eager to take up the challenge. Their philosophy is "openness, quality diversity, responsibility and internationalisation".
 The institution, Laweh Open University of Ghana is poised to give each learner the rare opportunity to contemporary academic eLearning programmes. These programmes can compare with the best international standard of education.
---
Got a story worth telling? Shoot us an email with SUBJECT — "Story Worth Telling" — to [email protected].