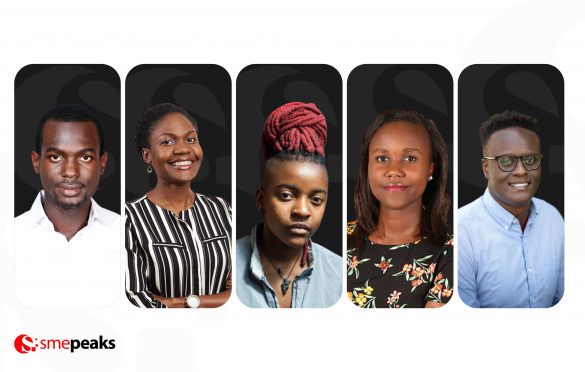 10 social entrepreneurs pulling the strings in Africa
Africa is blessed with generous, creative social entrepreneurs who have innovated ways of providing solutions to societal problems. These individuals have selflessly organised initiatives that have improved the lives of Africans, bringing joy to their personal lives as well.
Beginning with Misan and nine others, we would love you to discover the amazing feat of these individuals and how their accomplishments have benefited the continent, Africa.
Misan Rewane
Misan obtained a degree in Economics from Stanford University. After graduation, she worked in Management Consulting with the Monitor Group in New York, USA. Her aim as a social entrepreneur is to offer employable skills and career opportunities to youths in West Africa. To achieve this, Misan launched a programme, West Africa Vocational Education (WAVE) with funding from Harvard Business School's New Venture Competition in August 2013.
In an interview with Ventures Africa, she said: "The path I have chosen is a battle at times but stories like Mary Ibe's give me strength. Ibe was one of our trainees who within one month of starting a post — WAVE training job as a trainee chef in the mid-sized hotel where we placed her, was promoted to Food and Beverage Lead in charge of a staff of 10. Over 100 hours of training helped to develop Ibe's problem-solving, critical thinking, communication, customer service and teamwork skills. There are over 43 million people like her in Nigeria and I intend to find them, train them and place them in jobs that can transform their income and livelihoods. With faith, the support of family and friends, a fantastic team and of course, funding, we will get there."
Misan and her team have used WAVE to help youth facing unemployment and poverty by identifying motivated but underserved West African youths,training them on crucial employability skills and connecting them to entry-level job opportunities. She believes it's better to act than make a complaint about the issues of Africa. With concerted efforts to make a change, youths are trained and their lives improved.
Njideka Harry
Njideka is the president and CEO of Youth for Africa Technology Foundation (YTF), an innovative non-profit organisation. Founded in 2000, it's focused on using the power of technology to transform the lives of youths and women living in developing countries. She bagged a Bachelor's degree in Business Administration from the University of Massachusetts, Amherst and an MBA from the Kellogg School of Management at Northwestern University. Njideka is an Ashoka Fellow, an organisation that nurtures the largest network of leading social entrepreneurs in the world. In 2013, she was awarded 'Social entrepreneur of the year' by the Schwab Foundation and the World Economic Forum.
The YTF programme seeks to address gaps in existing silos in the community and educational systems, encouraging young ones to see entrepreneurship as a viable career. It also provides financial inclusion, and business training to empower people with the skills to manage their own lives, households and businesses. The foundation pursues anything that empowers youths and women through technology, long-term efforts such as training women entrepreneurs and yearly week-long events like 3D Printing Academy for Girls.
Njideka's hunger to make a difference in the world and give back to society stimulated her to take this course. This is described in her words: "Social entrepreneurs are a unique population — we're driven by passion, not profit. We're not satisfied until we become a part of the change we wish to see, but also understand that change does not happen overnight. We're willing to work on whatever the conviction is for the long haul — with integrity and authenticity. These values, which acknowledge that you have both potential and shortcomings, are integral to the process of creating change in the world."
Similarly, a desire to help others and give back to society can inspire individuals to become social entrepreneurs.
Oreoluwa Lesi
Oreoluwa is a Nigerian social entrepreneur, a UK-trained economist and an Information Technology (IT) expert. She established the Women Technology Empowerment Centre (W.TEC) in 2008. It's a non-profit organisation set up to encourage girls to pursue careers in technology, support women to use technology confidently to increase their economic power, and enhance their ability to speak about issues affecting their lives. The programme includes technology camps, technology clubs, research and mentoring. Oreoluwa is a fellow of Ashoka and a recipient of the Anita Borg Institute (ABIE) Change Agent Award.
Her programme also addresses issues that may come up like domain name abuse, cybersecurity among others. A society where girls and women are able to create and use information/communication technology for learning, activism, entrepreneurship, and professional activities efficiently is her vision.
The value of cultivating relationships as entrepreneurs is reflected in her comments when explaining the challenges she encountered, "I also had the challenge of nurturing the right relationships. I was more focused on the work in the beginning, and felt it should speak for itself, but at the end of the day, I realised that businesses revolved around relationships. Often, people will invest in you usually because of you, not necessarily the idea, and I did not know this when I started out."
If funds ensure that an organisation operates smoothly, healthy relationships cement it. Therefore, while building your business, create time to network with individuals in your sector, outside it,and maintain a cordial relationship with your staff and customers.
Ellen Chilemba
Tiwale meaning "let us shine or glow" in Chichewa, a language spoken in Southern and Eastern Africa,  was founded by Ellen with the goal of supporting women and girls and enabling them get access to  educational, entrepreneurial and economical opportunities.
According to Tiwale's team members, the initial project's focus was a business workshop that enabled 40 women to start businesses. It then diversified to vocational operations offering skills in fashion design, sewing and tie-dye workshops. Presently, it empowers women to develop sustainable ventures that transform communities from a state of poverty to being accomplished entrepreneurs. It also gives out microloans to women desiring to manage a business venture in order to lift them out of poverty.
Her reason for pursuing this course is summarised in her words: "Growing up in Malawi, I was struck by the beauty of my own country, but we don't have all the facilities required for people to access it. So I want to invest myself in the tourism industry and also work with education leaders… I am excited by social entrepreneurship and have many more ideas to pursue."
Ellen was named by Forbes in its 30 under 30 list of Africa's most promising social entrepreneurs in 2015.
Maureen Muketha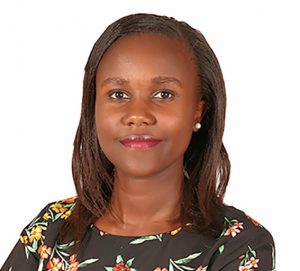 The goal of improving food security and tackling malnutrition in her community instilled in Maureen the need to set up Tule Vyema which means "let's eat right" in Swahili. The organisation gives educational talks on nutrition to women and caregivers. "Once they begin to appreciate the importance of a nutritious meal, they put into action what they learn at household level," explained Maureen.
An incredible innovative method introduced by this organisation is sack farming. The idea of sack farming came up when women expressed concerns about vegetables bought in the local market. The possibility of these vegetables being exposed to sewer residues that could give rise to cholera and typhoid raised great concerns. After launching 'sack farming', a process of using ordinary scrap sacks to produce crops such as indigenous vegetables, Maureen and her team organised workshops to educate the community on its usage. This resulted in multiple health and economic benefits for the populace.
Maureen attributes her success to an initiative she participated in, Young African Leaders Initiative (YALI). There, she learned the value of active listening with an intent of understanding her audience and trying to see things from their point of view "without necessarily having to reply, convince or manipulate."  With this knowledge and other experiences derived from the training, she established Tule Vyema.
Olumide Adeleye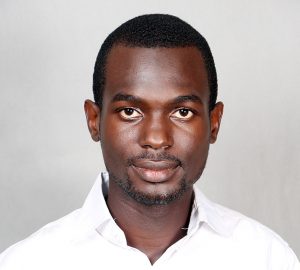 Olumide is a 2015 finalist for the Ford Foundation Prize for Youth Employment and a 2015 Mastercard Foundation/Ashoka "Innovations for Youth Employment in Africa" winner. He is the founder of the Twin Art Institute, an initiative geared towards achieving positive social change especially in areas of youth empowerment, entrepreneurship and job provision. It is focused on building individuals that can employ and are employable.
He bagged a Bachelor's degree in Agricultural Economics and Farm Management from the University of Agriculture, Abeokuta, Nigeria. After which, he participated in various training programmes across media and creative art in India. During his involvement in these programmes, he noticed employment opportunities for Indians was enormous because of the country's focus on vocational education. Coming down to Nigeria, he decided to create something similar which is the  Twin Art Institute.
Olumide is a Philomath and this has helped his business greatly from its inception to date. To be successful, entrepreneurs shouldn't stop after the first milestone. They need to learn from everything and everyone, implementing the knowledge acquired to grow their business.
Eric Kaduru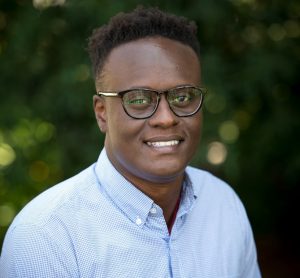 KadAfrica, an organisation owned by Eric is a socially-driven agribusiness that uses fruit farming as a means to empower marginalised populations in Uganda. Its aim is to establish a sustainable market-driven system to increase economic opportunities for rural communities through its integrated tropical fruit value chain.
Eric is a social entrepreneur with enthusiasm for helping youths gain entry into Uganda's agricultural sector. His organisation, KadAfrica is said to have created economic opportunities for more than 2000 out-of-school girls through passion for fruit farming using a proprietary curriculum training programme called the KadAfrica experience. "As a farmer myself, I believe I have a unique perspective on the difficulties facing Uganda's shareholder farmers, including access to inputs and the realities of markets dominated by traders", commented Eric.
Bilikiss Adebiyi-Abiola
Bilikiss' desire to address the issue of unemployment and waste management led to the establishment of WeCyclers in 2012, a not-for-profit social enterprise. The organisation promotes environmental sustainability, socio-economic development and community health by using low-cost cargo bicycles to provide recycling services to households in densely populated urban areas in Nigeria.
She is a 2013 recipient of Cartier Women's Initiative Awards and also a member of the Lagos State Employment Trust Fund, founded by the Lagos State government. According to Bilikiss, WeCyclers has registered over 15,000 households for collection service in three Lagos neighbourhoods, "collected over 3000 metric tons of recyclable materials, created over 100 jobs and rewarded our subscribers with over $75,000 worth of gifts and cash prizes."
Though it's been a long ride, this enterprise hasn't been without its fair share of mounting challenges. From funding pressures, electricity instability, to dealing with public perception — a lot of persons see waste recycling as a dirty job — it's been a heck of a ride.
However, thanks to the strong will of the founder and team, the company keeps scaling through upheavals and Bilikiss is no doubt, finding joy and fulfilment in her work.
I like that my work makes me live a life of purpose and that it is having a positive impact on my children. WeCyclers turns waste into wealth and supplements the income of thousands of households.
Although Bilikiss is no longer the CEO of WeCyclers, the organisation continues to create jobs, and serve the interests of the community through waste recycling. Just like Bilikiss, finding joy and fulfilment in your career or business will boost your ability to withstand challenges.
Gregory Rockson
Gregory is the co-founder and CEO of mPharma, a technology-driven inventory and retail pharmacy with operations across five countries in Africa (Nigeria, Kenya, Ghana, Zambia and Zimbabwe). It improves access to medicines by providing innovative, financing, and inventory management solutions to hospitals, pharmacies and patients. The aim of the startup is to fix how drugs are supplied in Africa.
In order to serve the community, mPharma works with drug manufacturers and healthcare providers to develop products and services that directly reduce the costs of prescription drugs for patients. It provides low-cost, high-quality medicines to hundreds of patients across five African countries namely Nigeria, Kenya, Ghana, Zimbabwe, and Zambia.
In 2019, Gregory was an awardee of the Skoll Awards for social entrepreneurs. In his words to entrepreneurs, he said: "One of the things I have learned as an entrepreneur is that you have to ask the right questions. There are two kinds of people: those who ask how things work and those who question why things exist. With the first instance, you always look for incremental changes. You don't want to disrupt the system, you just want to see how the system will be efficient. I believe it is where Africa is now. We know how things work, but we stopped questioning why things exist. We need to take a more self-critical approach when we do things."
Questioning the status quo according to Gregory will give rise to answers that guide the decision making of entrepreneurs.
Sue Barnes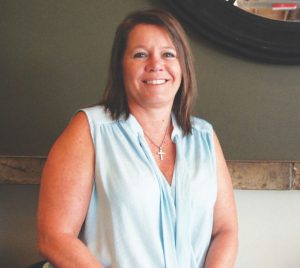 Sue created Subz, an organisation that produces sanitary pads and pants. This was in response to a request for the donation of washable sanitary pads and panties for the underprivileged girls in South Africa. Sue claims the Subz products are to last a girl for three to five years. Made up of six layers of fabric, "it is eco-friendly, contains no chemicals or gels, washable and reusable. Subz pants and pads rely solely on fundraising and funding from donors, individuals and corporates to raise the funds to manufacture the Subz products and then distribute to schoolgirls in need."
Aside from distributing the Subz products, Subz organises educational programmes intended to empower girls reach their full potential and provide them with needed information to manage menstruation properly.
Sue believes "Without the support of others, it wouldn't have been possible, so a big thank you to everyone and the fundraisers".  She advises entrepreneurs to also help out where there is a need and follow their instinct after making a decision. "If you have a gut feeling and love what you do, then go for it and do as much as you can to help others because it's so rewarding."
While there are many entrepreneurs out there, these have earned worthy mentions because of the socio-economic impact their works have created over the years. Imagine how much our world will flourish if there are more social entrepreneurs genuinely interested in the development and growth of human kind.
If you know other African social entrepreneurs blazing the trail in their domains and worthy of inclusion in this list, kindly mention them below.
---
Got a story worth telling? Shoot us an email with SUBJECT — "Story Worth Telling" — to [email protected].